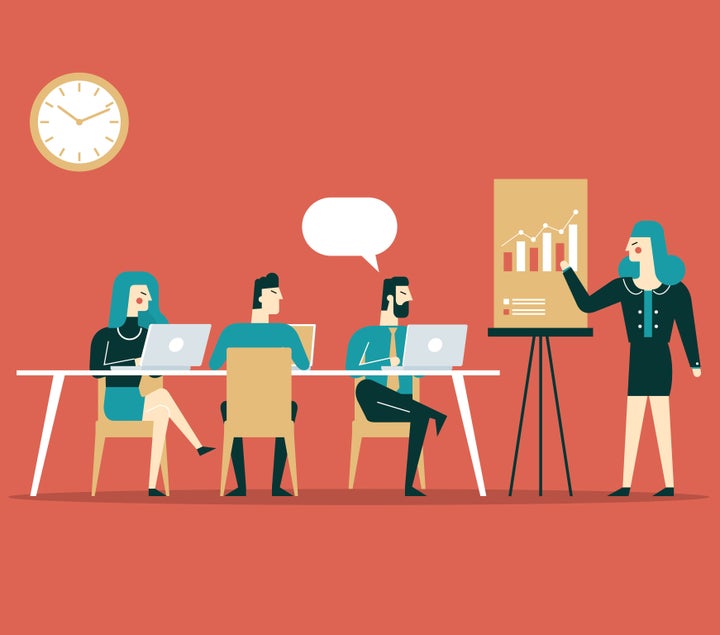 How many meetings do you have in your calendar this week? If you're anything like the average British worker then it'll be a fair few, as new research reveals we're in the midst of a meetings epidemic.
The average worker now spends 213 hours a year – or 26 working days (more than most people's holiday allowance) – in meetings.
Nearly one million of us spend more than 50% of our working week in them, according to the study of more than 1,000 workers commissioned by design company Moo.
And despite the fact we spend a weekly average of 4.1 hours in meetings, a third of that time is entirely wasted – with people turning up late, struggling to set up technology, or having difficulty finding the right room.
"25% saying they have fallen asleep at least once."
Even once everyone is present and the computer is playing ball, more than half of staff still admit to daydreaming throughout their meetings.
One in ten say they spend 30% of the meeting checking their phone and 25% say they've fallen asleep at least once.
And it seems the problem is only getting worse: a similar study from last year found Brits were spending 23 working days a year in meetings – suggesting we're all adding more to our calendar this year.
One possible explanation the survey authors gave is Brexit planning, which could be taking an increasing toll on business.