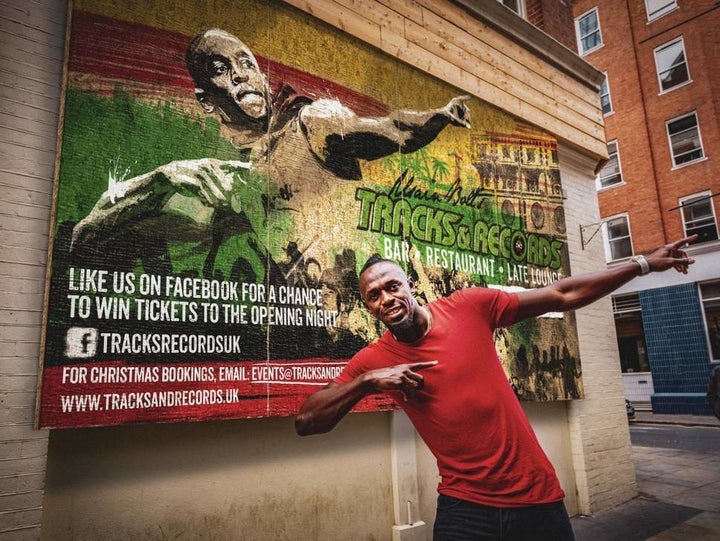 When news broke that treble Olympic gold-medalist Usain Bolt had plans to open 15 restaurants across the UK, I was thrilled. Not just because Bolt is someone who I admire greatly – he's from the same area in Jamaica as my Dad and so is amazing by default – but also because I was excited at the prospect of the food.
I'm of Jamaican heritage, and there's a special place in my heart for the island's cuisine. I adore it all – from jerked chicken and curried goat to ackee and saltfish and plantain, plus everything in-between.
Of course I can cook this stuff all day long but sometimes, you want to go out and dine somewhere that'll do that for you. Somewhere offering great service, authentic dishes with a cool, relaxed atmosphere, where you might even hear some good tunes, have a cocktail or six and shake a leg after dessert.
While there are a select few Jamaican restaurants - not nearly enough, though - in the capital that serve good food, none tick all of the above boxes.
So, I headed to the launch of the athlete's first UK outlet – Usain Bolt's Tracks & Records near Liverpool Street station, east London – curious, hungry and looking forward to a taste of the menu.
This being a launch party, from the moment I stepped through the door, plates of canapés and cocktails appeared, delivered by dynamic waiting staff all sporting sleek uniforms.
I feasted on an assortment of tasty treats: saltfish fritters, jerk chicken nibbles, jerk prawns, mini festivals (sweet fried dumplings), vegetable spring rolls and jerk chicken spring rolls. Where else does jerk chicken spring rolls?!
All these treats feature on the full menu, alongside rice and peas, burgers, steaks, fried fish, bammy (a cassava flatbread), and other favourites. And if the canapés are anything to go by, then mains, sides and desserts will be delicious.
The walls at Tracks and Records – a joint venture with Bolt, Jamaican-based franchise company FRANJAM and UK-based Casual Dining Restaurants Group (CDRG) – are adorned with flat screen televisions, a variety of Bolt's sports memorabilia, modern art and vinyl records. The feel is both nostalgic and inviting.
Ahead of the restaurant opening, Bolt said: "I'm happy to be able to share a taste of the Jamaica that I know and love with the rest of the world through the opening of these restaurants across the UK."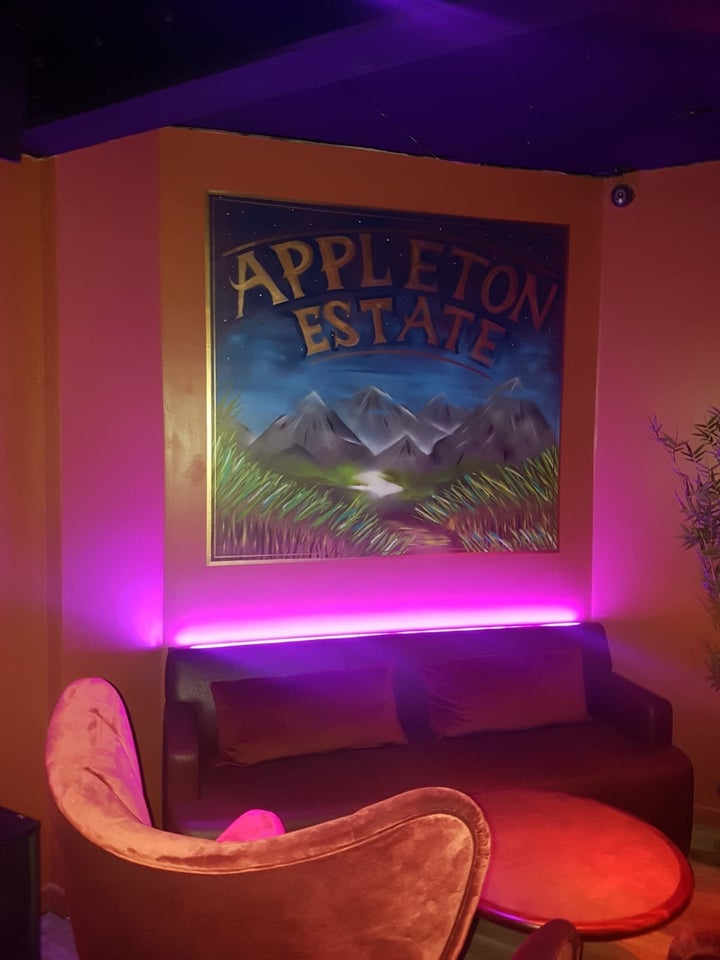 You'll be able to order from a selection of signature cocktails, and there will also be more than 150 rums will be available to customers — 100 of which will be Jamaican.
As for me, I sipped on classic strawberry daiquiris all night long. Currently, I may or may not be feeling the effects of having more than one, but it was purely for journalistic purposes, you understand, so I could tell you whether or not it was of good quality. You're welcome.
The restaurant is split across two floors, with a large dance floor downstairs where we chatted against a backdrop of reggae classics peppered with voiceovers from Shaggy and Beenie Man.
Tracks & Records will be open from 11am to midnight every Monday to Wednesday and until 1am from Thursday to Saturday. On Sundays it will open at 10am, closing at 9:30pm.
And once downstairs kicks off - people from different backgrounds will be able to come and party in the city, without the risk of being turned away from the door because of how they look. Bliss!
Welcome to London, Tracks and Records.