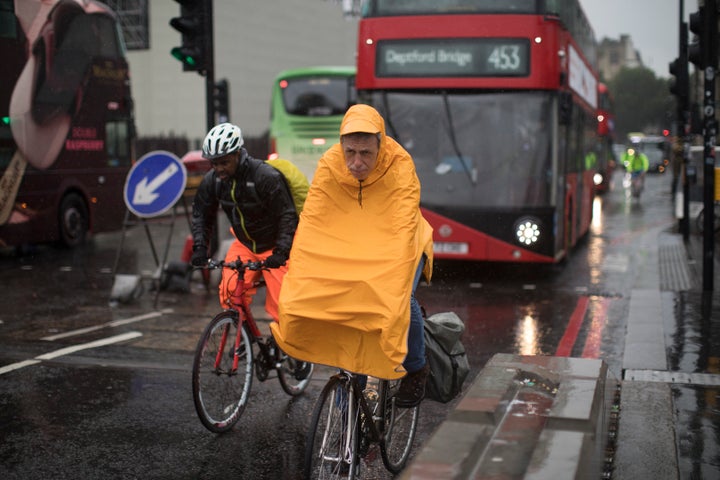 After more than a month's worth of rain fell in some parts of England yesterday, you may be thinking we're due some of that summer sun everyone's always talking about.
Meanwhile, yellow weather warnings were in place in London and the South East, with showers leading to localised flooding, travel disruption and poor driving conditions.
Ah, the great British summertime.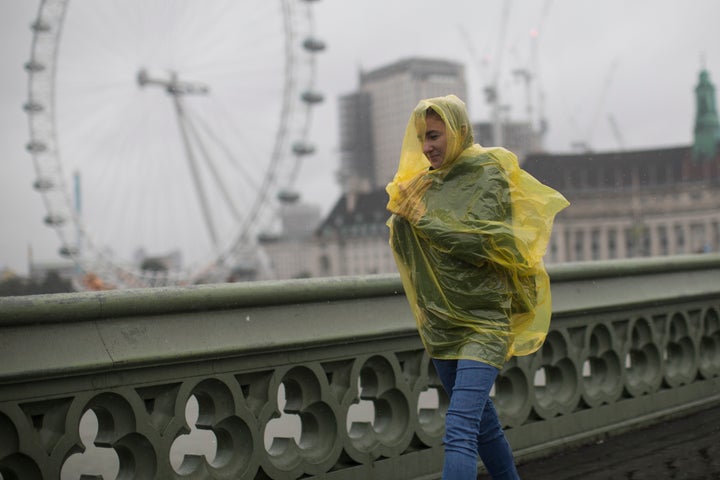 Luckily for us, some sunshine is its way - but don't expect it to hang around for long.
While forecaster Emma Salter told the Press Association that "summer will fight back" today [Thursday] with highs of 23 degrees celsius in London, she said the warm weather is going to be a "flash in the pan".
The Met Office told HuffPost UK Britain is "stuck in a mode of flipping between bright dry days and wet cloudy ones".
"Friday will be an annoyingly damp day - it's probably a good day for plans indoors," a spokesperson warned, with cloud, rain and brisk winds set to travel across the country, hitting the northwest particularly hard.
However, Londoners and those in the South Wast might be saved from the drizzle, with the rain not set to arrive until the evening.
But all is not lost - while there will be some showers in the North and along the East coast, the weekend is set to be a brighter affair, with easing winds allowing Britain to finally start to feel warm.
"It will be quite pleasant," the Met Office added.
Maybe not quite time to pack away the bikinis, then?