Thousands of people gathered on Westminster Bridge on Wednesday to mark a week since the London terror attack that killed four people.
Police officers and representatives from many communities and religious groups stood side by side to remember those injured during Khalid Masood's 82-second rampage.
The central London bridge was closed to traffic and the thousands of people in attendance fell silent at 2.40pm, the moment the 52-year-old began his assault last week.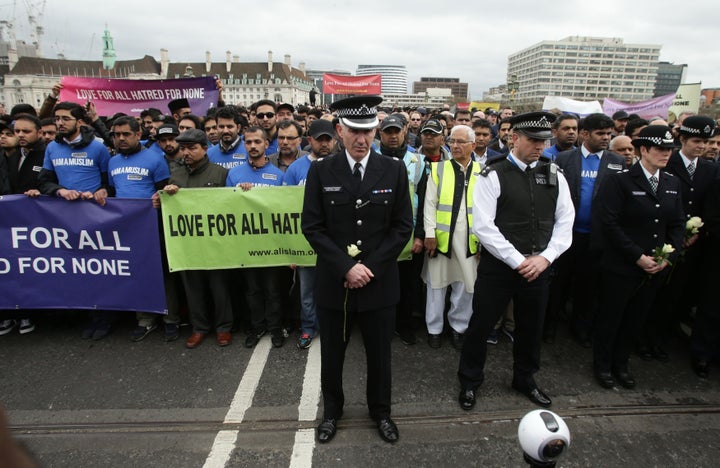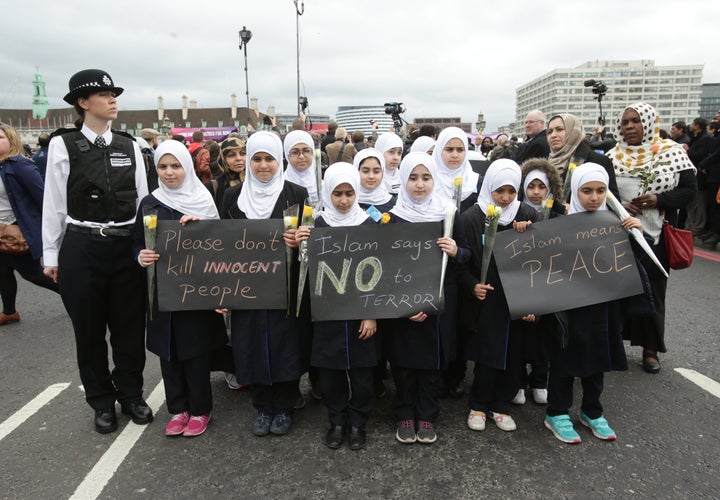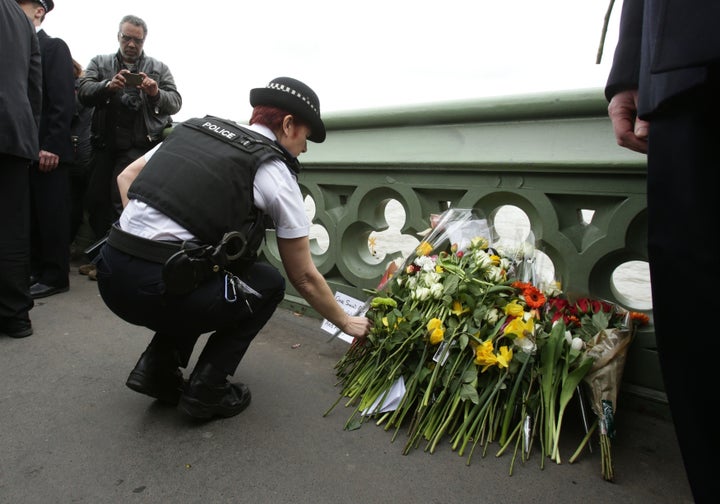 The show of solidarity comes as an inquest into the deaths of American Kurt Cochran, 54, retired window cleaner Leslie Rhodes, 75, Aysha Frade, 44 and PC Keith Palmer, 48 is due to begin.
Masood, 52, was shot dead by armed police after stabbing Palmer in the Palace of Westminster's cobbled forecourt.
Representatives from a variety of faiths stood together on the bridge.
Deputy commissioner Craig Mackey said: "This afternoon is about remembering the victims of last week's events.
"Our thoughts, our prayers go out to those who were affected by the events last week.
"I would urge you, if you get time, to go onto the bridge, talk to Londoners, talk and get a feel for this great city and how it's come together in responding to these events."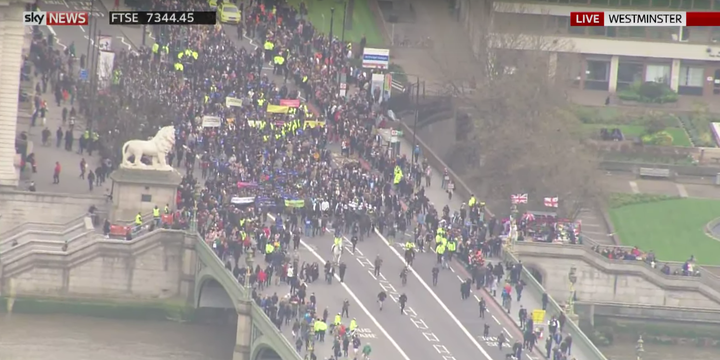 Organisers said the event showed "we will not be divided. Linking all nations, faiths, orientation and sexes".
Photos of those travelling to the vigil were shared online, with members of the Ahmadiyya Muslim Youth Association UK seen wearing blue T-shirts that read "I am a Muslim, ask me anything".
The inquest for the victims will open and be adjourned at Westminster's Coroner's Court as police continue to investigate the attack.
A separate inquest for Masood will be opened at the same court on Thursday.
His widow Rohey Hydara and mother Janet Ajao have both spoken out to condemn the atrocity.
Ajao said she was "deeply shocked, saddened and numbed" by her son's actions and said she had "shed many tears" for his victims.
Hydara said: "I express my condolences to the families of the victims that have died, and wish a speedy recovery to all the injured.
"I would like to request privacy for our family, especially the children, at this difficult time."
Scotland Yard has said there is "no evidence" Masood was linked to Islamic State or al Qaida but he "clearly" had an interest in jihad.
The force is continuing to urge anyone who was in contact with Masood on the day of the attack to come forward.
Twelve people are still being treated at hospitals across London.
Related