More than half of people in England don't know the current lockdown rules, according to a survey of 70,000 people.
The Covid-19 Social Study, run by University College London, has been charting the psychological and social experiences of adults living in England, Wales and Scotland during the Covid-19 pandemic.
Its latest findings suggest that as lockdown restrictions have eased, people have become more baffled by what they can and can't do.
During strict lockdown, nine in 10 people reported understanding the rules about what they should be doing to prevent the spread of the virus. However as lockdown has eased – and each nation has set its own rules – understanding has slipped somewhat.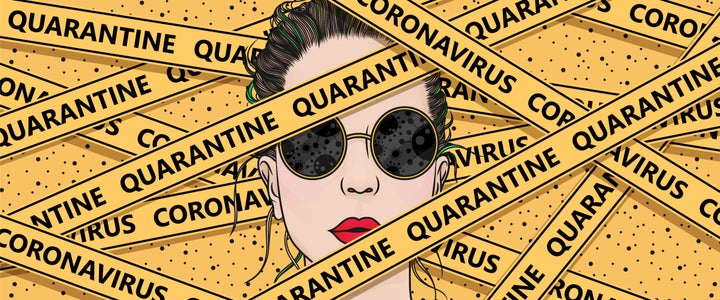 In Scotland, there's still a good understanding of the rules, with 75% of people claiming they understand them. In Wales, this falls to 61%.
But in England, just 45% of respondents claim to understand the rules. Perhaps unsurprisingly, figures show compliance of lockdown measures has been lower in England compared to Scotland and Wales.
So what can and can't you do as per the lockdown rules in England? Here's a quick recap.
Outdoors
You can meet in groups of up to six people who you do not live with or who are not in your support bubble.

You can also meet people in groups of more than six people if everyone is exclusively from two households (anyone in the same support bubble counts as one household).

You should physically distance when meeting up with other people from outside of your household. This doesn't apply when you've formed a bubble with another household.
Indoors
You can socialise indoors with one other household – this includes staying overnight at their house or going to a holiday home together. You should still physically distance when meeting people indoors.

You shouldn't socialise indoors in groups of more than two households – this includes when dining out or going to the pub.

You can form a support bubble with another household if you live alone, which means you can act like you live together and don't have to distance – so hugging and kissing is allowed. You can also stay overnight. You should not switch the household you are in a bubble with or connect with multiple households.

You should wear a face cover when visiting shops, supermarkets, takeaways, banks and travelling on public transport. Face coverings will be made compulsory in museums, cinemas, art galleries and places of worship from August 8.
Indoors and outdoors
You can meet in larger groups if necessary for work, voluntary or charitable services, education, childcare or training, elite sporting competition or training, to fulfil legal obligations, to provide emergency assistance, or to enable someone to avoid illness, injury or risk of harm.

Otherwise, it is against the law for gatherings of more than 30 people to take place in private homes (including gardens and other outdoor spaces).

Despite it previously being mentioned that wedding ceremonies of up to 30 people could go ahead from August 1, due to prevalence of the virus rising in the community, the easing of this restriction is not going ahead.
While pubs, restaurants and other hospitality venues will remain open, two members of different households will not be allowed to meet up in them.