Many of us know pre-eclampsia is an issue affecting pregnant women – but do you actually know what it is and how to spot the signs?
The condition is suspected in around 10% of UK pregnancies, affecting approximately 80,000 women annually. It is thought to be caused by a defect in the placenta and usually develops in the second half of pregnancy. But being relatively symptom-less, it can go undiagnosed – and for some women, that doesn't bode well.
Typically, pre-eclampsia is diagnosed through regular antenatal checks, however the accuracy of this has been called into question by researchers.
As a result, NHS England revealed it will roll out a new type of blood test which can help detect the condition more accurately and reduce the risk of complications later down the line – giving mums-to-be peace of mind.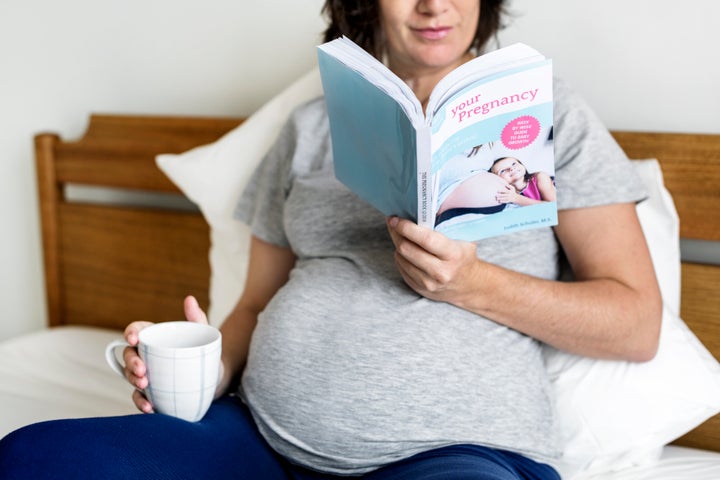 Pre-Eclampsia Symptoms
In the early stages of pre-eclampsia, women won't tend to have noticeable symptoms. However, they are likely to have high blood pressure and the presence of protein in the urine (proteinuria).
In some cases, further symptoms can develop including:
:: Swelling of the feet, ankles, face and hands.
Why Is Diagnosis Important?
In rare cases, if left untreated, pre-eclampsia can cause complications in women, including seizures and damage to vital organs.
It can also be fatal for both the woman and her baby – globally, 100 women die as a result of the condition every day. However with monitoring and professional help, many women manage perfectly fine.
What Does The New Test Do?
The new test works by measuring the concentration of placental growth factor (PlGF) in a woman's blood. Using this marker, doctors are able to diagnose pre-eclampsia on average two days sooner which, in trials, has been associated with significant improvements in outcomes for women without causing health problems for their babies.
In the past, pre-eclampsia has been diagnosed through measuring blood pressure and checking for protein in a woman's urine, however researchers believe these are "relatively imprecise and often quite subjective". Monitoring PIGF provides a more accurate way to help detect the condition, they said.
Following successful trials, the test will be made more widely available across the NHS. Professor Tony Young, national clinical lead for innovation at NHS England, said it will enable women "to be directed to appropriate care or reduce unnecessary worry more quickly".
Treatment
The only way to cure pre-eclampsia is to deliver the baby. As such, the condition requires regular monitoring from diagnosis to delivery.
Some women may need to give birth around 37 to 38 weeks of pregnancy, according to NHS Choices, but it may be earlier in more severe cases.
Medication might also be prescribed to reduce blood pressure.