Katie Scott was just a few months shy of her 18th birthday when she was sent to stay in an inpatient unit four hours drive from her home town. It was already a difficult time for the student who was trying to recover from anorexia, anxiety and severe depression – and now at some distance from her family.
Katie was fortunate in that she remained in the same country for treatment, but it was still a huge upheaval, at 17, to be thrust into a strange place, miles away from home. Here, Katie and her mum Hazel Scott share their story.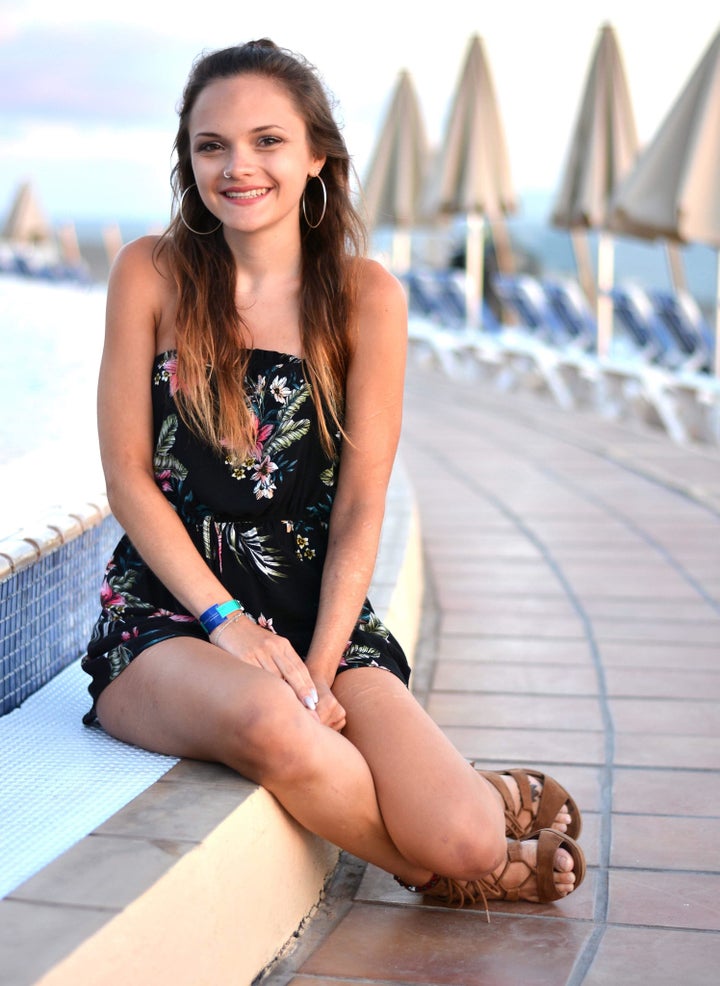 Katie, now 20, believes she developed anorexia in 2013 but wasn't diagnosed until a year later. "It was a really long process," she tells HuffPost UK. "The thing with anorexia is there's loads of criteria that you have to meet. I would say mentally I was anorexic since 2013 but I wasn't diagnosed until over a year after that because my weight was above a BMI of 17.5."
She adds: "[The NHS] have no resources so obviously they have to make their own cut-off point. But yeah it is a bit ironic when they tell you it's a mental illness and then say you don't meet the physical criteria."
Katie was admitted as an inpatient to a local adolescent unit in her hometown of Woking, Berkshire, in April 2015 where she stayed until November, when she was moved to a hospital almost four hours away in Norwich.
The family didn't have much choice as Katie's needs were complex, she had recently attempted to overdose and, because she was turning 18 in a matter of months, many units closer to home couldn't offer her a place.
The experience was very jarring for Katie – "horrendous to be honest," she adds, especially as she had so little warning. "I didn't want to go and I was suddenly being forced to go. I'd got quite comfortable in the unit I was in because it was in my hometown, I knew everyone there, I knew all the staff there.
"And then suddenly it was like everything I knew was taken away from me."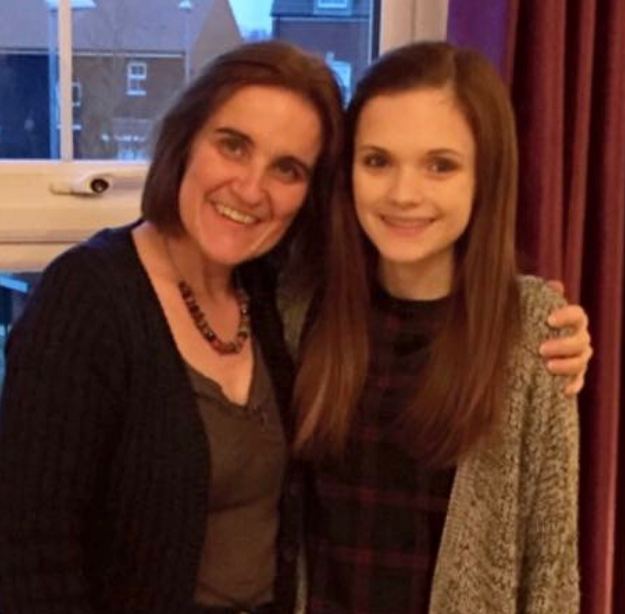 When she arrived at the unit in Norfolk, she stayed in her room for three days, not wanting to come out. "I didn't know where I was, I'd never been to that part of the country, everyone in the unit was older than me [the next youngest patient was 27], I didn't know any of them, I didn't know any of the staff. My mum couldn't come and visit if I was stressed because obviously with the four-hour drive, she had work and stuff."
Katie stayed in the unit from November 2015 until July 2016 – a total of eight months. It was an incredibly alienating time – "like being completely cut off."
Looking back, 54-year-old Hazel, who lives near Reading, sees it as both a blessing and a curse. "You get to the stage as a parent where you have to take whatever they can give us," she says. "By that stage she was so ill and she so desperately needed help. As a parent, if you find somewhere that everybody's saying is going to be good for her, you think: well that's what we have to do."
The distance was her main concern and being able to support her son Ben, who was doing his GCSEs, at the same time as his sister. "For the last three years, in terms of supporting him, I hadn't been there," she recalls. "I had been there physically but, you know, her illness had just taken up every ounce of energy and every moment of time – just trying to keep her alive, on occasion."
For Katie, the issue was building up enough leave from the unit to make those visits count. So to begin with, she would only have half an hour of leave and there wasn't much point in her mum driving all of that way – an eight-hour round trip – for a quick coffee and a chat. She feels this set her back overall: "It made the gradual building of leave and building up to discharge quite difficult."
By her 18th birthday, she had managed to accrue enough leave to be able to go out for two hours – she spent that precious time with her mum at Pizza Express. Over Christmas, she was finally allowed home for a few days.
When she was back in the unit her mum endeavoured to visit every weekend, but it was a struggle. Hazel was constantly torn between her son and daughter, both of whom needed support and lived in different parts of the country. Juggling the responsibility of motherhood with a full-time job as an accountant and weekly eight-hour car trips was exhausting.
But it was also an "immense relief" because Katie was in the unit, safe and getting the help she so desperately needed, help that Hazel knew she couldn't provide herself.
Katie does believe being sent to the unit was essential for her recovery. "I think eventually I did start to get better there because it was the right place for me."
But the distance was difficult. "In the end, my mum did come and visit every weekend or every other weekend. Obviously, that wasn't really ideal for her because she was the one who had to do an eight-hour round trip every weekend which was a big strain on her," she says.
"It did help me in the end but the fact I was so far away didn't."
She adds: "I think it pushed my recovery back a bit."
Katie is now studying at the University of Surrey and while she will always have a mental illness, she now feels more in control and self-aware. She is also continuing treatment.
And for mum Hazel, her daughter is a far cry from the anxious teenager who she had to lock doors for and hide knives from because "she just wanted to run or hurt herself". Instead, she has watched as Katie's self-awareness and responsibility for her illness and managing it has grown.
"She takes on so much more now," Hazel says. "She will say: 'You can't fix this mum, I know what's going on here, I know what I have to do.' And she reaches out for help if she's struggling."
Hazel reflects that it's been a long, hard road but she's happy her daughter is finally in a good place. "If you look back and see how far she's come, she's moving forward all the time. Mental illness is not something that just disappears overnight. A lot of the time you have to learn to manage it as opposed to cure it."
Hazel's Advice For Other Parents

"The first thing I would say is: if you are being offered a bed a long distance away but it is the only bed and you believe it's the right place for your child, do everything you possibly can to take that bed," she says.

"It's not going to be easy but obviously the first priority has to be getting the help that your child needs.

"You've got to be very clear with yourself about how often you are going to be able to see your child. I was definite that I would see Katie one day a week at the weekend, if it had been further it might have been every other weekend. That, as a parent, is very hard but you have to keep yourself healthy and think about the other members of the family that are at home.

"Try not to feel guilty that you're not seeing your child, a distance away, as much as you want to. You can't do everything. You can't be superhuman. Beyond that just do what you can, be kind to yourself and do think about the other members of the family. Your young person is now somewhere where they are safe and secure."
Useful websites and helplines:
Mind, open Monday to Friday, 9am-6pm on 0300 123 3393
Samaritans offers a listening service which is open 24 hours a day, on 116 123 (UK and ROI - this number is FREE to call and will not appear on your phone bill.)
The Mix is a free support service for people under 25. Call 0808 808 4994 or email: help@themix.org.uk