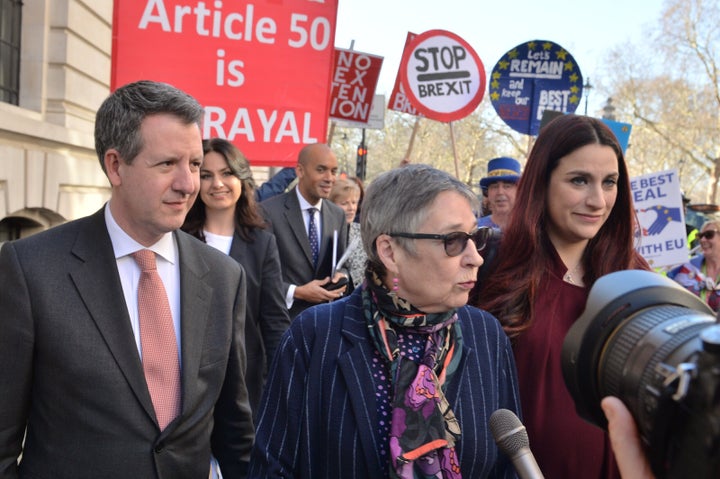 December's snap election concluded a pretty turbulent year in UK politics.
Brexit wranglings continued as the public's patience wore thin, 11 MPs abandoned their own parties to form a new, short-lived political grouping, and the scale of abuse directed at elected representatives reached ever more worrying levels.
A bruising result for pretty much everyone but Boris Johnson's Conservative win saw every single defector from the two main parties lose their seat, as well as scores of sitting Labour MPs, while the PM's decision to call a winter election was seized on by others as an opportunity to break out of Westminster for good.
HuffPost UK caught up with a few of those who exited the Commons – voluntarily or otherwise – to find out what they've been doing in the nearly two months since, as well as their plans for the future.
Tom Brake
A longstanding member of the Lib Dems, Tom Brake lost his Carshalton and Wallington seat after 22 years.
The 57-year-old said he found himself having to hurriedly spruce up his CV and hopes to forge a new career in either transport and sustainability or offering advice on Brexit.
"I'm not in a position to retire, despite what a lot of people may think," he told HuffPost UK.
"I've had a few people assume I must have built up a nice little nest egg while being in parliament, but that's just not the case.
"My CV is now fully polished and I'm hoping to hear about some interesting opportunities soon, and hopefully my skills and experience will hold value for prospective employers."
While he had hoped to be re-elected, Brake admits it was "something of a relief" not to have to spend a parliamentary term facing a Boris Johnson government.
"Obviously I wanted to be part of the fight the Lib Dems will be leading and I deeply regret not being there," he added.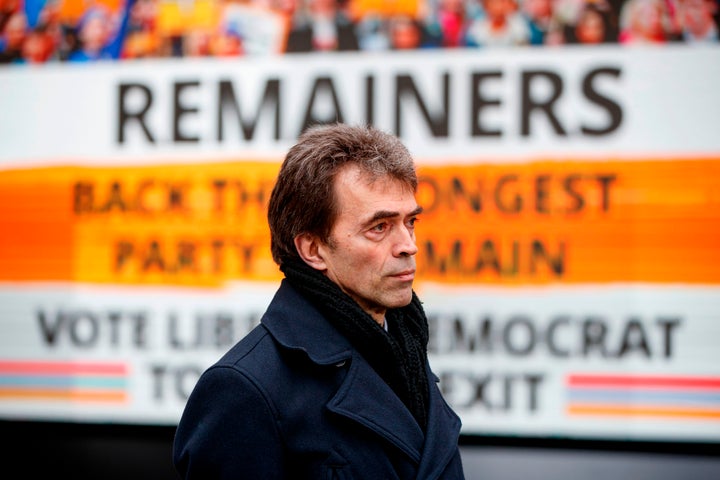 "But it has been something of a luxury for me in the last few weeks to be able to sit down and find time to read one of the many books that have been piling up on my bedside table over the years.
"Being in parliament is a 24/7 vocation and it leaves very little time to concentrate on anything else. My wife came into the living room a few days ago to find me lying on the sofa, reading a book and she said it was the first time she'd seen that happen in 22 years."
The former Treasury Lord Commissioner has also been using his unexpected downtime to brush up on his culinary skills, cooking for his two children, aged 22 and 19.
"I made dinner and we all sat and ate together for five nights in a row, which was unheard of previously," he said.
"By the fifth night, I think the kids agreed the prospect of me cooking was OK, and they didn't refuse to repeat the experience, which is good."
Brake, who spent his most recent years in parliament fighting to stop Brexit, was sipping champagne as the UK left the EU on Friday night.
"There's an old Winston Churchill quote about champagne," he said. "'In success you deserve it and in defeat, you need it.'"
Chuka Umunna
Chuka Umunna's turbulent political journey came to an end when he failed, as a Lib Dem, to win the Cities of London and Westminster seat from the Tories, having quit Labour to form The Independent Group before leaving that, too.
The ex-Labour shadow business secretary is returning to his pre-politics life as a City lawyer, HuffPost UK understands, taking on corporate advisory work.
He kept his hand in the business during his time in Westminster, giving speeches at the Confederation of British Industry and focusing his anti-Brexit efforts on the potential impact on industry.
The former Streatham MP is expected to make an official announcement on his next moves "in due course".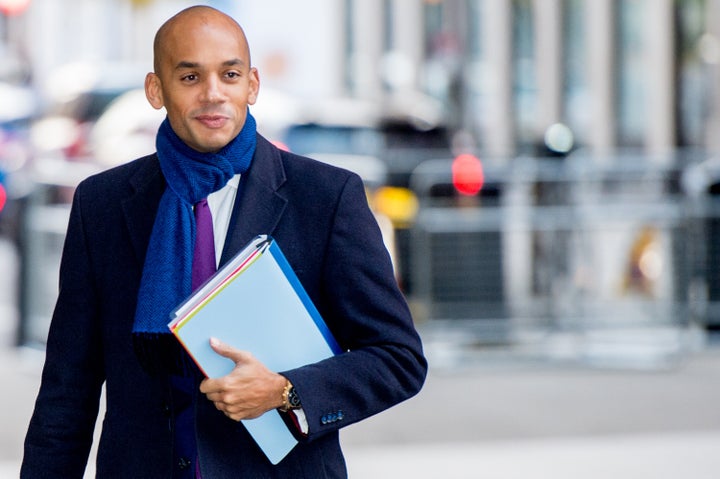 Ann Coffey
Ann Coffey chose not to stand for re-election in Stockport in 2019, after 27 years as an MP. She was one of the seven MPs who left Labour in February 2019 to form The Independent Group – ultimately Change UK.
Coffey, who was spending the day looking after her three-year-old granddaughter when HuffPost UK caught up with her, said she had no regrets about leaving Labour and that she is no longer a member of any political party.
"I've certainly stepped back from frontline politics," she added.
"I could not have continued to stand as a Labour MP, because I did not support the party leader and his policies. It's difficult to make an impact as a single MP, so I wanted my leaving the party to mean something.
"I'm still in touch with my Independent Group colleagues, as well as ex-Labour colleagues. After spending so long forging close relationships with people, you don't just walk away from that."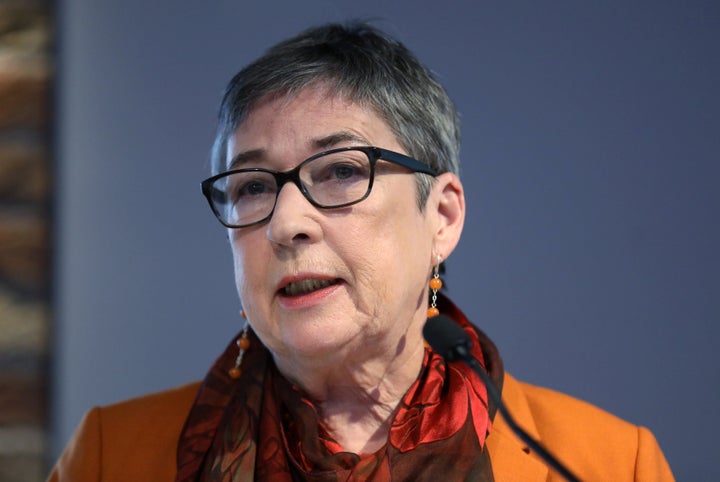 She's now dedicating her time to the cause she was most passionate about during her time in parliament – protecting children from exploitation, particularly those who are missing or in care.
"I'm continuing some of that work and I'm looking at the best way I can make a valuable contribution in that area," she told HuffPost UK.
"I think when you've spent so long in a high-pressured, all-consuming job – and obviously there are plenty of jobs like that, not just being an MP – it's difficult afterwards to work out how you'll balance your time. It's a big transition."
Luciana Berger
Wavertree's Luciana Berger left behind both Labour and Liverpool to contest Finchley and Golders Green for the Lib Dems, via becoming a founding member of the ill-fated Independent Group.
HuffPost UK understands she has spent her time since leaving parliament giving talks on combating anti-Semitism in politics, having suffered repeated anti-Semitic abuse herself, and exploring her future options.
An ardent campaigner for better mental health services, it's possible Berger will consider building a future career in the field.
She hasn't ruled out a future return to frontline politics.