England's iconic white cliffs are at risk of disappearing if action isn't taken to protect them, scientists have warned.
A new study reveals the East Sussex coastline's chalk front is undergoing rapid erosion due to climate change and poor management of beaches.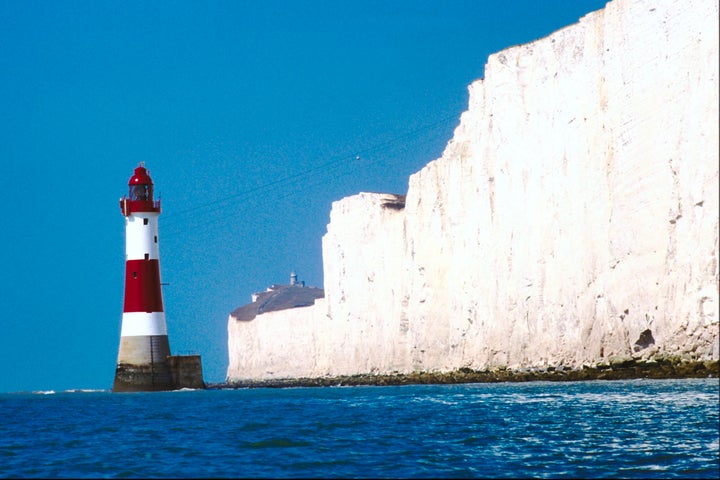 Over the last 150 years, the cliffs of Beachy Head and Seaford Head have eroded ten times faster than in the 7,000 beforehand, according to the research.
Scientists have attributed the acceleration to the loss of beach beneath the cliffs, which historically provided a buffer to the sea.
Sea walls and groynes have been erected to protect specific beaches, but they have come at the expense of large sections of the East Sussex coastline.
Poor coastal management has made the coast vulnerable to increasingly stormy seas caused by global warming, the researchers found.
A spokesperson said: "[It] suggests that the chalk front on the cliffs is in danger of disappearing altogether if something is not done to protect them."
The erosion rate is approximately 22-32cm a year, according to the study.
Scientists assessed historical rates of erosion by measuring changes in rock that occur when it's exposed to falling particles from space.
The greater the amount of an isotope of beryllium in the rocks under the cliffs, the longer the rock has been exposed, enabling estimations of erosion.
The UK and US research team is now set to apply the technique to other sections of the UK coastline.
Popular in the Community