It felt like the world was waiting with bated breath for the royal baby announcement – but that was nothing compared to speculation over what they'd be calling him.
Public bets were on James, Spencer, Alexander or Arthur – and there were just as many rumours about his prospective title. 'Baby Sussex' could have been an Earl or a Lord, but Meghan and Harry decided against a title, in the hope their son will have as normal an upbringing as possible.
That's right. Not Archibald, just... Archie. And while I'm not throwing shade on the new parents' choice, the fact I'm even commenting on it is the perfect example of what happens when you have a baby: because everyone has an opinion on the name. Everyone.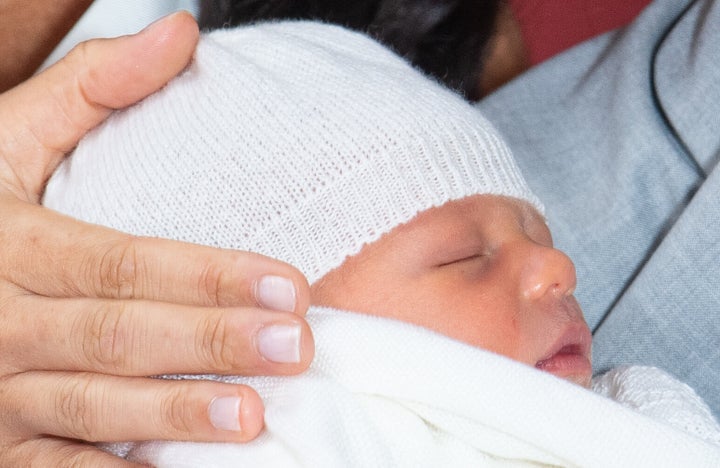 I've had two (non-royal) babies, and choosing their names was agonising. I didn't believe it would be tricky at first – "I've got nine months!" I thought. "That's ages!"
But as we went through the options: Zeke (too American), Eli (too biblical), Arlo (too 'The Good Dinosaur') – and discussed those possibilities with friends and family – one thing became apparent: you can't please anyone, actually.
I thought we'd found the perfect baby girl's name, until a friend made a casual aside. "I hate that name," she said. "I had a horrible boss called that when I first started work."
That's the thing – everyone knows someone with the name you're thinking of, and their relationship to them dictates how they'll feel about it.
Ditto their age, because when you tell an ageing relative you've decided to use the shortened version of a name, without putting the full version on the birth certificate, it might not go down that well. Trust me, I've been there.
So, I feel for Meghan and Harry. Having to tell HRH The Queen they'd called their baby 'Archie' – not even Archibald – must've felt like a nerve-wracking act of defiance.
The only way to get around it? Never ever, ever discuss it before the baby is born. Once you've chosen, it's done. And there's nothing anyone can do to change it (though it won't stop them talking about it).