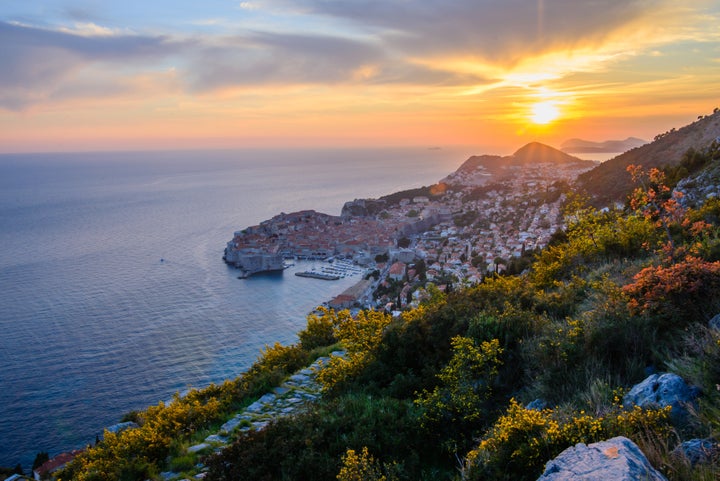 Croatia isn't quite the undiscovered gem it once was, but it's a gem all the same. And one aspect of this beautiful country remains relatively unknown to most people in the UK – Croatia is the perfect destination for a family holiday. Not only does it have everything you need to keep the kids amused – beaches, amusement parks, outdoor adventures like rafting, cycling and zip-lining – but it's also somewhere you can find fantastic last-minute deals on hotels and self-service apartments.
On the mainland
Croatia is rightly celebrated for its long coastline on the Adriatic Sea, not to mention the many islands scattered nearby, but the country's interior exists in marked contrast to its coastal life, and provides a great destination for families less inclined to head for the beach.
Few people are aware that the Alpine chain of mountains runs down through Croatia, and while the mountains here are more modest, they're perfect for those who enjoy hiking and cycling. The country has a wealth of national parks, but for hiking trails, Paklenica and Risnjak are both excellent, while the Ucka Mountain range near the coast offers stunning views of the Adriatic.
Croatia's interior is also home to stunning lakes, sunken forests and sparkling white rivers. Get the crew to the stunning Plitvice Lakes National Park, with its abundance of waterfalls, not to mention the longest zip-line course in Europe, spanning 1700 metres. When it comes to rafting, the low-grade rapids of the Cetina, Zrmanja or Una rivers are perfect for kids.
If you're based in the capital, Zagreb, visits to the Natural History Museum, the Nicolas Telsa Technical Museum and the wacky Museum of Illusions are all musts.
But should you wish to combine a city with a beach holiday, get to Dubrovnik, which occupies the sliver of coastline on Croatia's southern border. One of Europe's most magnificent walled cities, it features Medieval and Renaissance architecture, its own beaches and a cable car offering stunning views. Should the kids get restless, there are plenty of island trips that use Dubrovnik as their jumping off point.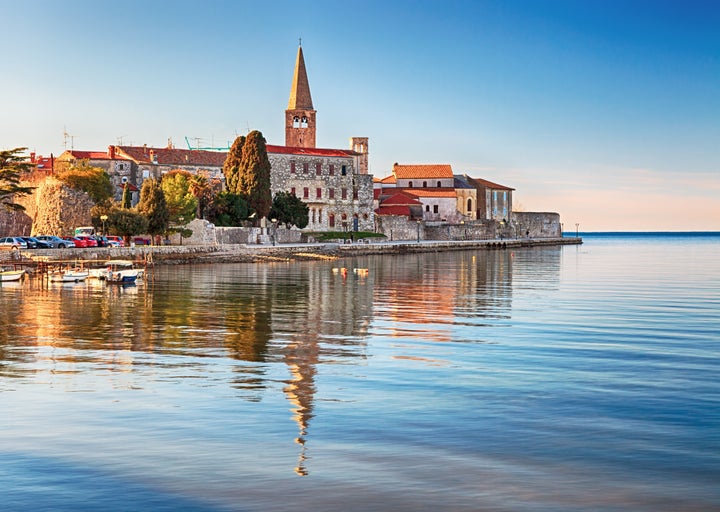 Dedicated resorts
Croatia has over a thousand kilometres of coastline and plenty of islands scattered close by. So you're not going to be short of options when it comes to deciding where to stay, and it means even at short-notice you're likely to find somewhere that appeals.
There are plenty of dedicated resorts perfect for families – the Valamar Crystal hotel in Poreč, for example. It's a four-star beach retreat on the northwest peninsula (part of what's known as the Istrian Riviera), and features a children's activities programme from May to October, giving parents peace of mind and plenty of time to relax themselves. The resort is surrounded by coastal forest – perfect for walks and bike rides, while the historic Roman town of Poreč itself, with its terracotta tiled roofs, makes for a great day trip.
On the other coast, you will find Rabac, also famous for rest and relaxation, sitting as it does alongside a crystal clear sea. So if you want to take in the gorgeous vistas, then perhaps a private family beach at the TUI Family Life Bellevue Resort is just the ticket.
Further south, not far from the coastal city of Split, are resorts like the Meteor Hotel and Hotel Dalmacija, situated on what is known as the Makarska Riviera, with its mixture of pebble and sandy beaches.
This region is also great for exploring some of Croatia's most famous islands like Brač and Korčula. Head further south still, towards Dubrovnik, and a coastal destination like Cavtat comes with a palm-fringed bay and secluded coves, as well as forests and mountains further inland, perfect for hiking or cycling. Try the Epidaurus Hotel or Hotel Cavtat, or one of the many self-service villas available here. And if you want a change of scene, take the kids to the Split Aquarium, where the focus is on the kind of marine life you'll find in the Adriatic.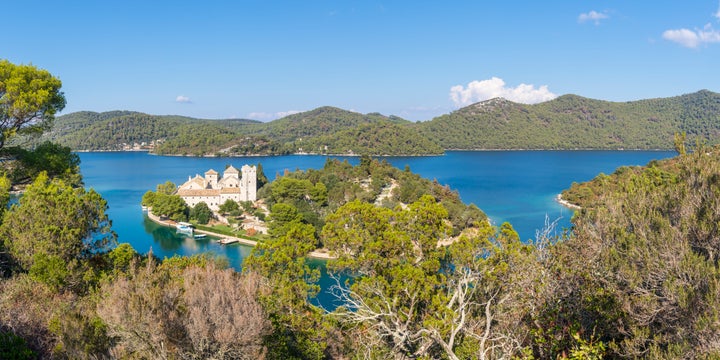 Island hopping
If you're a family that loves sailing, or simply likes being on or around the water, Croatia's islands are a must. Whether it's Brač, Korčula, Mljet, Vis or some of the smaller islands, there loads of opportunities to enjoy snorkelling and scuba diving in the sparkling emerald waters, as well as kayaking, windsurfing and sailing. Some of the best island beaches are to be found on Brač – check out the famous Zlatni Rat beach, and the child-friendly Lovrečina beach, but there are loads of small, quiet coves tucked away, so it's worth exploring.
Fans of hiking should try islands like Mljet, with its 50-square kilometre national park, and Brač, where the more adventurous can hike to Vidova Gora, the highest point on the Adriatic islands. As for hotels, the Bluesun Hotel Elaphusa on Brač is in the perfect location, right next to Zlatni Rat beach; the Aminess Lume Hotel on Korčula comes with a private beach; and the waterside Hotel Odisej on Mljet is situated on a private peninsula on the edge of the national park – for which guests get free entry.
Combine all of this with fantastic Mediterranean food (the seafood is fresh and delicious), some great local wines (there are vineyards on both the mainland and islands), and the locals, who are both welcoming and accommodating, and it's difficult to see how you could better Croatia when it comes to a family holiday.