The World Cup might not be coming home, but for the first time in many years we can safely say the England squad have done us proud: largely thanks to the utterly-endearing management style of Gareth Southgate.
Winning over the hearts of the nation with his waistcoats and generosity with hugs, Southgate has been unlike many workplace bosses because throughout the tournament he seemed to put player's wellbeing top of his list of priorities.
And not just his own players - people were moved to tears after he comforted a Colombian team member who missed a penalty against England (knowing only too well how it feels, having done the same himself in the 1996 Euros).
Oh Gareth, we're going to miss having you, why can't you be our boss?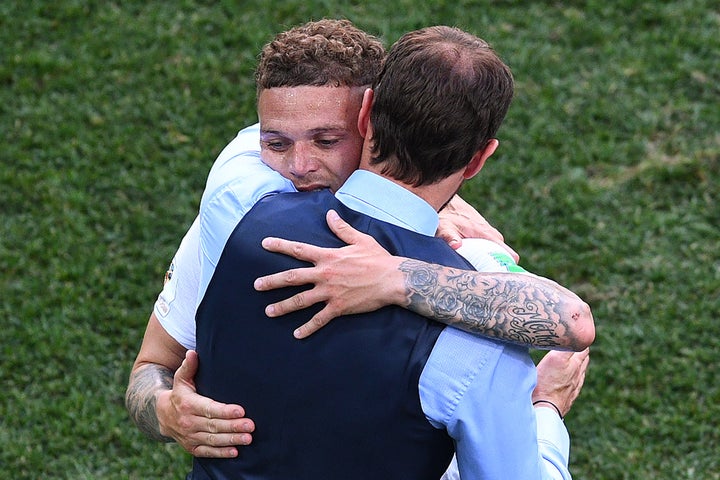 "I have no shame in admitting I'd love to have Southgate as my manager," says Julian Nowak, 26, from London. "He is a calm and friendly figure who shows trust in individuals based on merit over reputation."
Nowak likes that Southgate hasn't been about ego, instead focusing on the job in hand. He said: "I also like the way that he went under the radar, with many people citing him as an unusual appointment without a big rep, but he has taken it on the chin and could become a hero and be knighted within a week."
Unlike lots of managers he seems approachable for those working under him. Lucy Milner, 30, from Poole, said: "He just seems like such a nice man and like his team really respect him and his judgements. I would love my manager to be a invested in my wellbeing as Southgate seems to be with his players.
"It seems like they want to turn up and do their best rather than being forced out on to the pitch at every match."
Although Nowak adds that it isn't all just about being nice, you have to show your commitment to what you're doing, even when the going gets tough. "Even though he seems a bit soft, he also is a hard figure, I mean he dislocated his shoulder and shrugged it off (not literally, that sounds painful)."
"I mean he dislocated his shoulder and shrugged it off (not literally, that sounds painful)...'"
Dan Beverly, a workplace leadership coach, said it is unsurprising that so many people would want Gareth Southgate to be their boss because he embodies many of the great qualities you want in a leader.
He focuses on team spirit, culture and togetherness, explains Dan. "He puts that front and centre, ahead of all else. He's also done a great job of engaging the entire squad, not just the first-choice 11."
And the way in which he makes people want to work together, rather than compete against each other, is inspiring his players to trust his decision-making.
Dan explains: "Leadership is not about telling people what to do, it is about earning trust that people are happy to be led by you. The way Gareth acts, how he talks to the players – and about his players to the media – [does this]."
This doesn't mean he always does what people want him to do – part of being a good boss is making tough decisions but following through on them with commitment.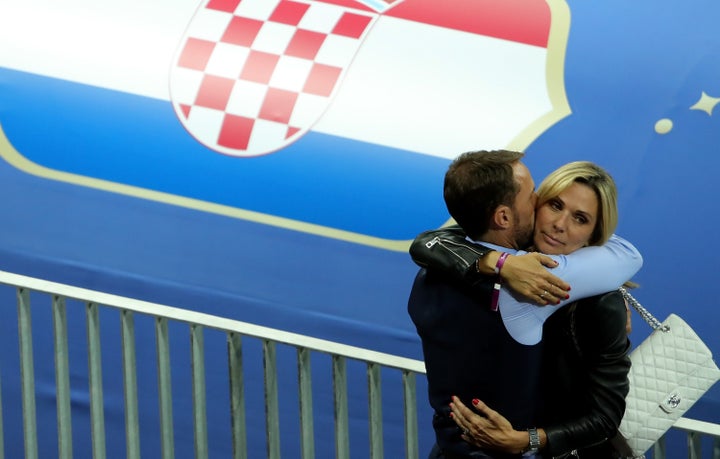 "Gareth has had to make some tough calls, leaving-out previous main-stays and leaving behind partially-injured players or others who've not had much match time, recently. His handling of those decisions was exemplary," said Dan.
"He's also taken unpopular decisions. He's employed strategies and tactics that have gone against previous consensus. In lots of areas, it's a new-look England. It takes a very strong internal leadership agenda to go against the popular vote."
And best of all, he remains calm when the stakes are stacked against his team. "He is happy to take the strain for the team and remove the burden from them – so they can focus on the task at hand."