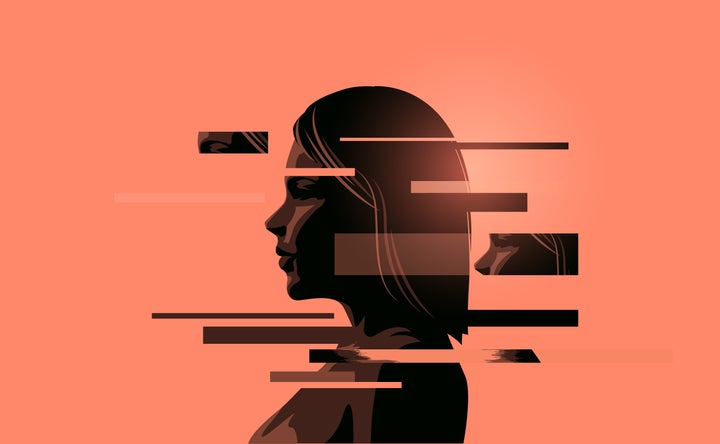 Boris Johnson has been warned that a domestic abuse bill originally brought forward by Theresa May is now at risk of falling off the government agenda because of the proroguing (suspension) of parliament.
"It would be a tragedy for this work to be wasted and for victims and children to wait even longer," she wrote in a letter shared with HuffPost UK. "This is a once in a generation opportunity to legislate.
"I urge you to make the completion and passage of this bill a priority for your government," she added.
MPs Jess Phillips and Sarah Champion have also raised the issue of the bill falling out. On 28 August, when the suspension of parliament was first announced, Phillips said: "It would be utterly immoral if Boris Johnson casts aside the safety of women in his rush to be seen as a new broom."
"The prime minister and home secretary must commit to carrying over the domestic abuse bill so that it can progress in the next parliamentary session."
If the domestic abuse bill got through parliament, it would see the introduction of restrictions on legal practices such as perpetrators cross-examining their victims in court.
But Baird says it should also be amended to include provisions for prosecuting cases where revenge porn and deepfake (digitally altering photos to make them sexual) are used against victims by abusers.
Lucy*, 36, whose name has been changed to protect her identity, was in an abusive relationship for 14 years. Her partner physically abused her at home in front of their two children (and once in front of a friend who he didn't realise was there). One night he beat her so loudly the neighbours called the police.
He restricted her finances so that after paying for their children's clothes and household necessities, Lucy had no money to buy herself clothes, toiletries or to go out. He destroyed her personal belongings, smashing photographs of friends and family, and ripping the handles off her handbags. The next day he would ask her to write him an apology letter for the way she had behaved.
During this same period, Lucy's partner was having multiple long-term affairs and would take other women to his work events because they were – in his words – "more attractive" than Lucy. He also stopped her speaking to her own friends and family, saying they were trailer trash and were dragging her down.
After more than a decade of domestic violence, Lucy was able to leave and move to another city. But, the abuse didn't end there. When she gained full custody of their children, her ex-partner decided to retaliate.
"It made me feel violated, disgusting, ashamed, worthless and powerless."
During the time they lived together, Lucy had taken intimate pictures for her partner. "He had said it would spice up our relationship by taking photos and videos," she says. "And I felt confident he wouldn't show anyone because he was all about preserving his image." After their split, everything changed – he uploaded the images to porn websites where they went viral, and Lucy's sister found them on social media.
The man's behaviour – the sharing of private, sexual materials (either photos or videos) of another person, without their consent – is known as revenge porn and has been illegal in England and Wales since 2015.
"It made me feel violated, disgusting, ashamed, worthless and powerless," says Lucy, who is currently in the process of prosecuting her ex-partner. "My anxiety and depression kicked back in and caused me to self harm. I gained weight from comfort eating and now hate my body."
The knock-on effects were even harder, she adds: "I've damaged the lives of my two children because of it – and my family all found it so hard at first."
Currently, revenge porn sits under the Malicious Communications Act, meaning victims have no right to anonymity (as they do in the case of other sexual offences) and must prove the perpetrator was motivated by harassment or sexual gratification. Nor does current legislation cover the threat to release images – it only applies once they have actually been shared.
Categorising revenge porn and deepfake offences as sex crimes would not only guarantee victims anonymity, it would also allow prosecutors to push for attackers to be put on the sex offenders' register.
This move would follow the criminalisation of upskirting, which was originally categorised as a public nuisance offence, rather than a sex crime. This practice of taking a photograph underneath someone's skirt or dress without consent was made illegal in January 2019 after a long campaign by victim Gina Martin.
Research carried out by Elena Sharratt, a digital sociologist from the University of Exeter, in collaboration with the Revenge Porn Helpline, found 43% of image abuse is perpetrated by very recent male ex-partners – as in Lucy's case.
"Intimate image abuse is used within the context of domestic violence as a tool of coercive control," says Sophie Mortimer, manager of the helpline, which offers free confidential advice to victims. "These perpetrators display a long history of abusive behaviour towards their victims, of which intimate image abuse is but one part. Within this context, intimate image abuse is often used as a way in which to control victims and prevent them from leaving relationships."
Lucy says that she agrees with the Victims' Commissioner on the urgency of passing the domestic abuse bill and the need to reclassify revenge porn, which she says is just "another form of emotional and physical abuse" used to control someone in a relationship – and in her case after a relationship has ended. "The images were used as a tool to humiliate me, destroy my life and my career. I want to help stop this and protect future generations from what I went through."
In her report on image-based abuse, Shattering Myths and Lives, Professor Clare McGlynn, Professor of Law at Durham University, found that over 50% of victims of revenge porn said the perpetrator's primary motivation was control.
"Threats to share intimate images can be particularly devastating and are commonly used by partners and ex-partners as part of a pattern of coercive control, yet English law does not yet cover such threats," she says.
"Current delays in reforming the law are playing with people's lives."
Professor McGlynn, who specialises in the regulation of image-based sexual abuse, also agrees with the Victims' Commissioner that both revenge porn and deepfake should be classified as sexual offences and included within the domestic abuse bill – pointing to the 'control' aspect in Lucy's case.
"Perpetrators commonly pressure victims to take or share intimate images, and then threaten to distribute them without consent, as a means of exerting control over their partners or ex-partners," she says. "Victims speak of manipulative behaviour that induces real fear and constrains their lives. The impacts can be devastating, with victims sharing how life-threatening coercive behaviours are."
She adds: "Current delays in reforming the law are playing with people's lives."
Erika Rackley, Professor of Law at the University of Kent, who worked with Professor McGlynn on her report, says her own research also demonstrates "a strong relationship" between image-based sexual abuse, domestic abuse and coercive control that needs to be recognised by the law.
"Too often victim-survivors of image-based sexual abuse are left without an effective legal remedy or support because the law has failed to keep up with technology Fake porn and deep fakes are a clear example of this. It is about time the law caught up. What is needed is a comprehensive criminal law covering all forms of image-based sexual abuse."
Kate Isaacs, who founded the campaign Not Your Porn, which calls for UK-registered porn sites to do more about the presence of non-consensual revenge porn on their platforms, says we risk missing the issue if we don't contextualise revenge porn in a discussion of abusive relationships and domestic violence.
"We're hearing of cases of abusive partners using the threat of revenge porn to emotionally manipulate and blackmail their victims," says Isaacs. "The threat that these intimate videos could end up at work, with their family or even on porn sites is enough to harness control over someone's life, which is why it's so important that we consider revenge porn when discussing domestic abuse.
"Times are changing quickly, and adapting the laws to keep up with these emerging abuse methods is critical."
If you have been a victim of intimate image abuse and require free, non-judgmental, and confidential advice and support, you can contact the Revenge Porn Helpline on 0345 6000 459 (from Mon-Fri 10am to 4pm) or email help@revengepornhelpline.org.uk