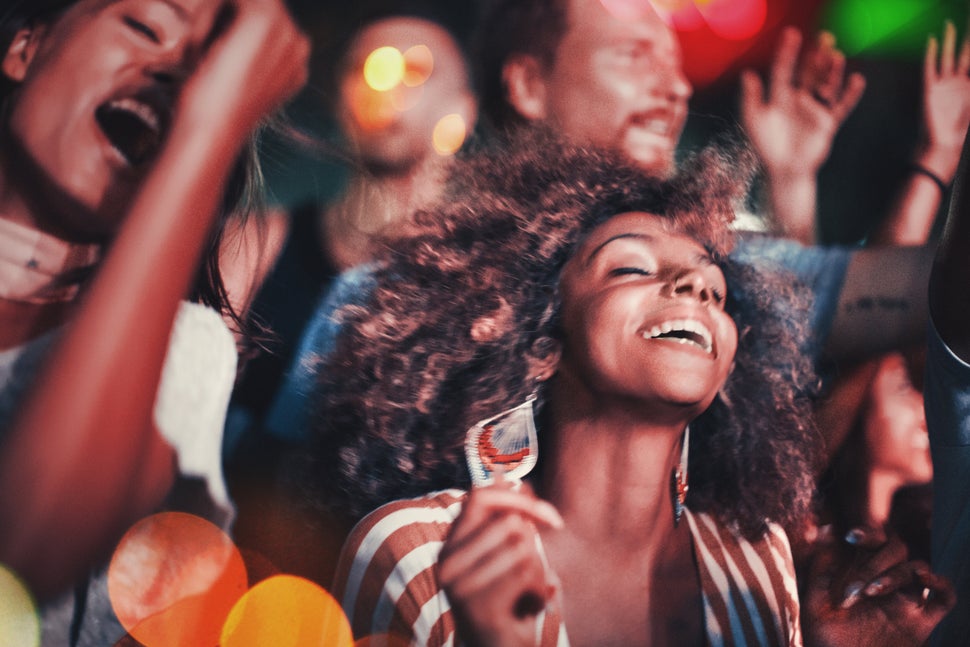 Listen to HuffPost Life's weekly podcast Am I Making You Uncomfortable? about our health, bodies and private lives. Available on Spotify, Apple, Audioboom and wherever you listen to your podcasts.
It's been months since we've enjoyed the heavy bass, sweaty crowds, euphoric drops and sticky floors of Britain's nightclubs. While pubs, beauty salons, shops and now even gyms have reopened, thousands of DJs, club promoters, bar staff and security guards still have no idea when they'll be able to return to work.
The club closures come at a time when the UK nightlife industry was already struggling to stay afloat. The number of nightclubs in Britain fell by 21% between December 2017 and December 2018, compared to a 1% yearly decline between 2013 and 2017, according to an industry report by the International Music Summit.
The report cites the gentrification of certain areas – and sky high property prices – among the contributing factors, as well as health trends, plus the fact that people are choosing to attend fewer, but bigger events, such as festivals. Many LGTBQ+ venues are particularly threatened, with lockdown only speeding up their demise.
So, can UK clubs survive the pandemic? And when, if ever, are they likely to reopen?
Bill Brewster has worked in the nightlife industry for over 30 years, firstly as a dance music writer, then as a promoter and DJ. He was one of the founding residents at London's Fabric when it first opened and is regarded as a leading voice in the industry, as co-author of Last Night A DJ Saved My Life.
"I don't expect clubs to be open properly until spring next year, perhaps longer," he tells HuffPost UK. "The current regulations would not make it financially viable for many to open unless there's a substantial open air space. Yes it will return in some way, but almost certainly not the same as it did before the pandemic."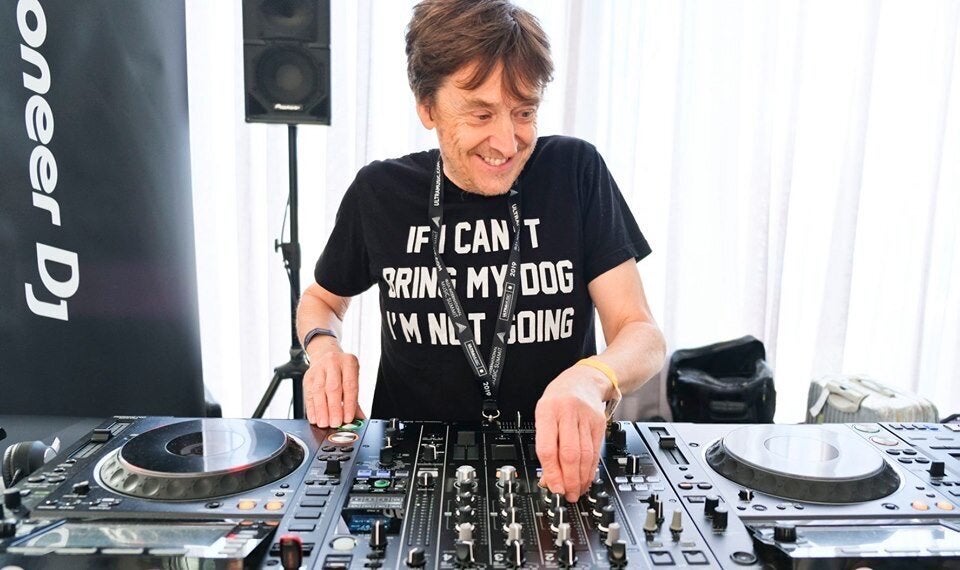 Brewster, who mainly works as a guest DJ in the UK and internationally these days, says he's lost approximately 65% of his income due to the pandemic "with no real prospect of any of it coming back this year". He's also worried club closures will mean DJs don't have a workplace to return to.
"Every venue is being hit, but obviously the worst affected are the small and medium-size venues that are independently owned, because they don't have the cash reserves to survive for so long," he says.
"Last week, two venues in Manchester closed and two in Hull. That's the tip of the iceberg."
"Even if Boris announced clubs can open tomorrow, are the places that book me still open?"
This is a concern shared by Jamie Kelly, who DJs under the name DJ Fusion in nightclubs across the UK, but most frequently in Manchester and Liverpool.
"The biggest issue I have, is even if Boris announced clubs can open tomorrow, are the places that book me still open? Is the DJ budget of these venues going to be less? Will I be working as much? There's still so much uncertainty, and worrying times," he says.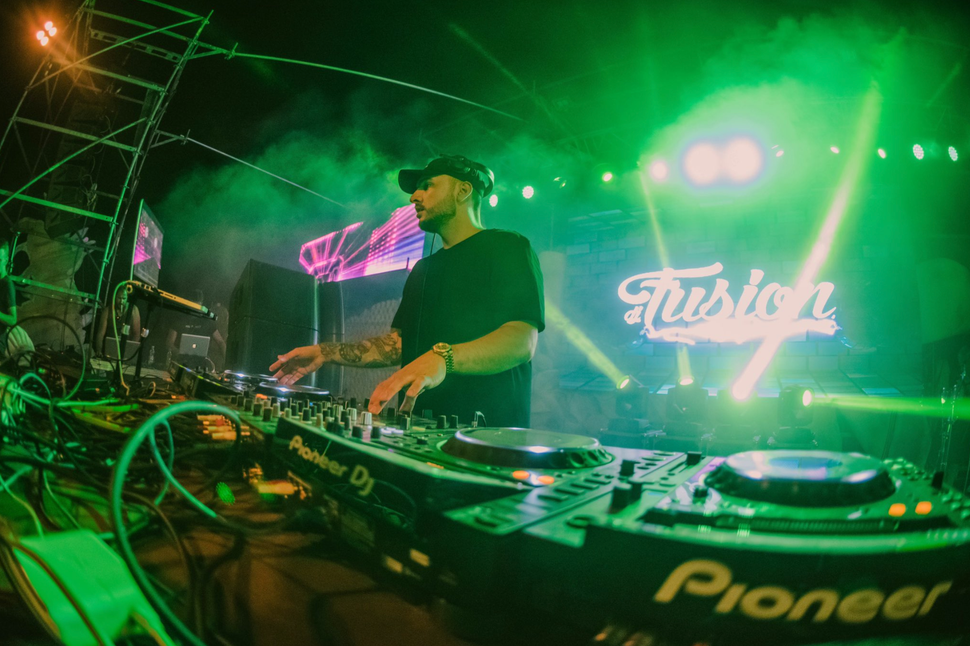 Kelly says he's around £18,000 out of pocket due to nightclub closures, but has been claiming the self employment grant while homeschooling his son, which has "softened the blow a little". If clubs do not reopen before the last grant available in August though, he fears he'll have to change industries.
"If I'm not working at least two nights a week from January, I will have to look into another line of work," he says.
The closures have also been tough on nightclub promoters like Tom Hoyle, who co-founded Bristol-based event night The Blast more than a decade ago. He also runs a company called Platform Live, which books talent and works alongside other promoters to manage club events and stages of all sizes.
The pandemic has "devastated" his livelihood, Hoyle tells HuffPost UK.
"Business has ground to a complete halt. I'm used to running events at least two to three weekends per month, with sometimes as many as three events taking place over one weekend. As of today, I've not worked a show since 14th March. That's 18 weeks straight. It is the longest period that I've ever not worked since I left school 20 years ago."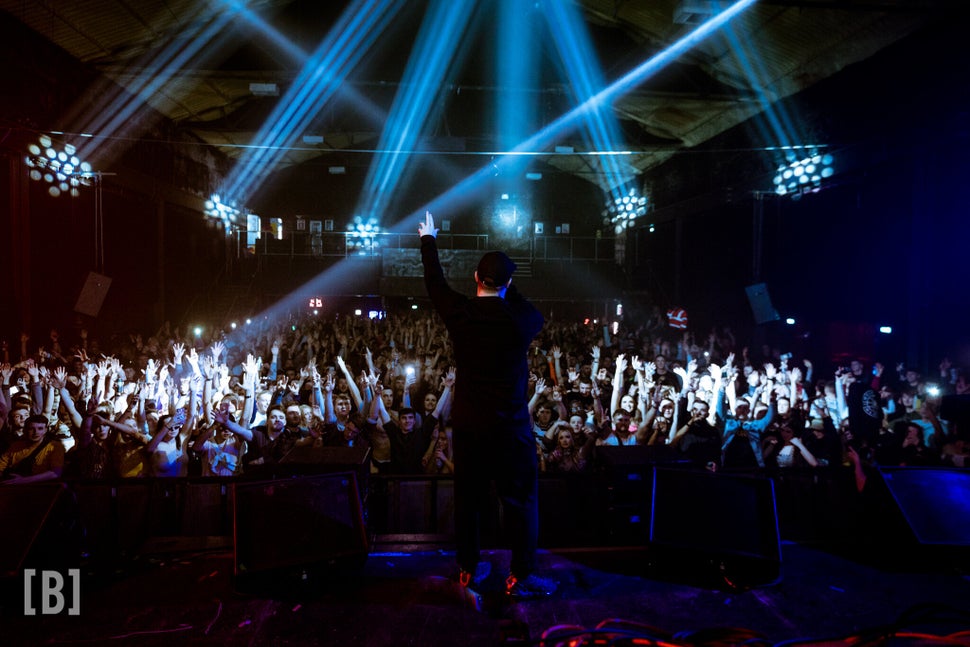 Hoyle's business has lost four months of takings and he's anticipating this will continue "for a fair while longer". Late September (with the return of university students) to New Year's Eve is traditionally the period of the year when his business does more than 50% of its annual turnover, he says, so it's vital things get up and running soon. For now, the staff he hires have been furloughed.
Many who work in the industry, such as Osayuki Omo-Uwamere, who DJs under the name Yuki Love, have had to find ways to diversify their income.
Omo-Uwamere DJs at club nights, but also for a lot of celebrity and corporate launch parties, which tend to take place in the country's top nightclubs. Her last nightclub gig was for the launch of Jacqueline Jossa's In The Style range, which took place at Tape London at the end of February.
But with venues closed, events have been cancelled or indefinitely postponed. For Omo-Uwamere, who took the leap from DJing as a side hustle to doing it full-time, it's come as a blow.
"To have that dream completely taken away and events cancelled, it's been hard, I can't even explain how hard," she says. "You get everything ripped out from under you."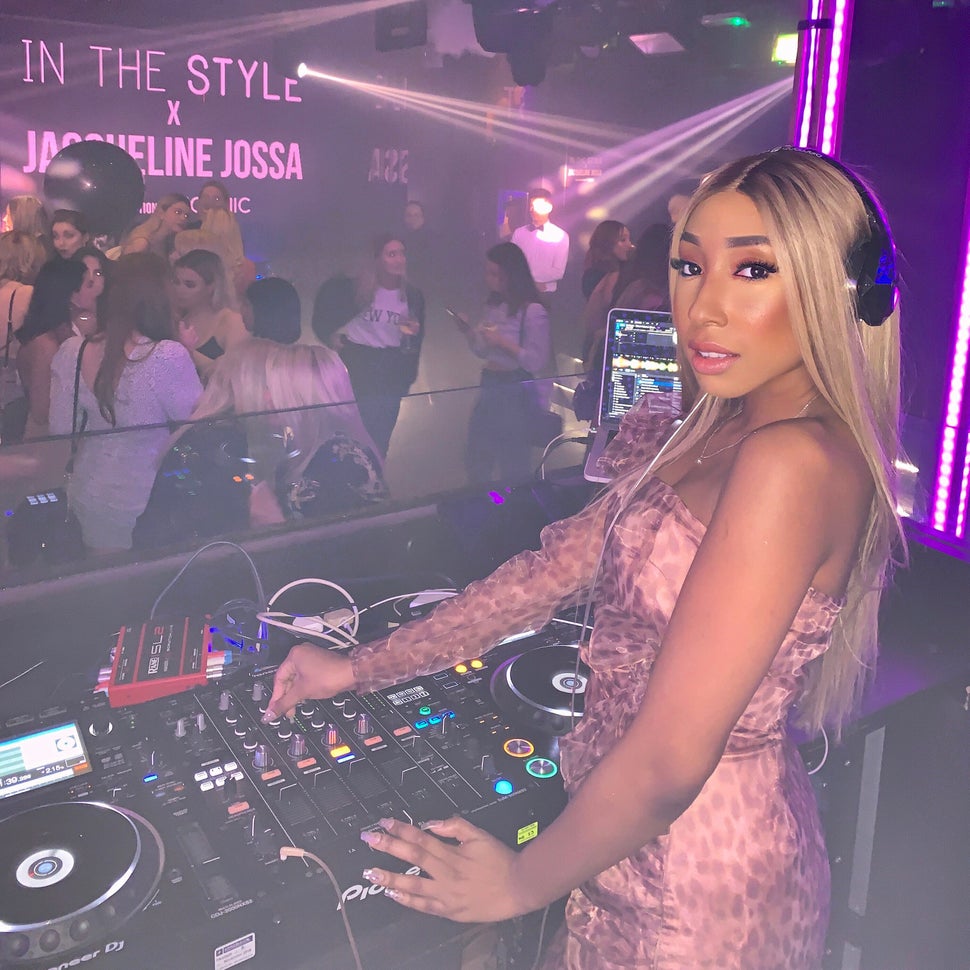 Omo-Uwamere has kept herself afloat during the pandemic by DJing for brands on Instagram Live and Zoom. "It sucks, it's not the same," she says. "I miss playing to a crowd and having people there any seeing people dancing, but being DJs and being creatives, we have to adapt."
Hoyle agrees that streaming events isn't a longterm solution. "It will never rival the experience of going to a real nightclub," he says. "The excitement you feel on the way to a big show, the anticipation when you are queuing outside and checking out the other people, hunting for your friends in the queue or on the dance floor, interacting with strangers who share a common interest and are excited to be about to experience their favourite DJ live on a huge sound system that shakes your whole body. The lights, the smoke.... It is just not something that can ever properly be replicated with a virtual experience."
But there's little point in clubs reopening if the public won't attend them.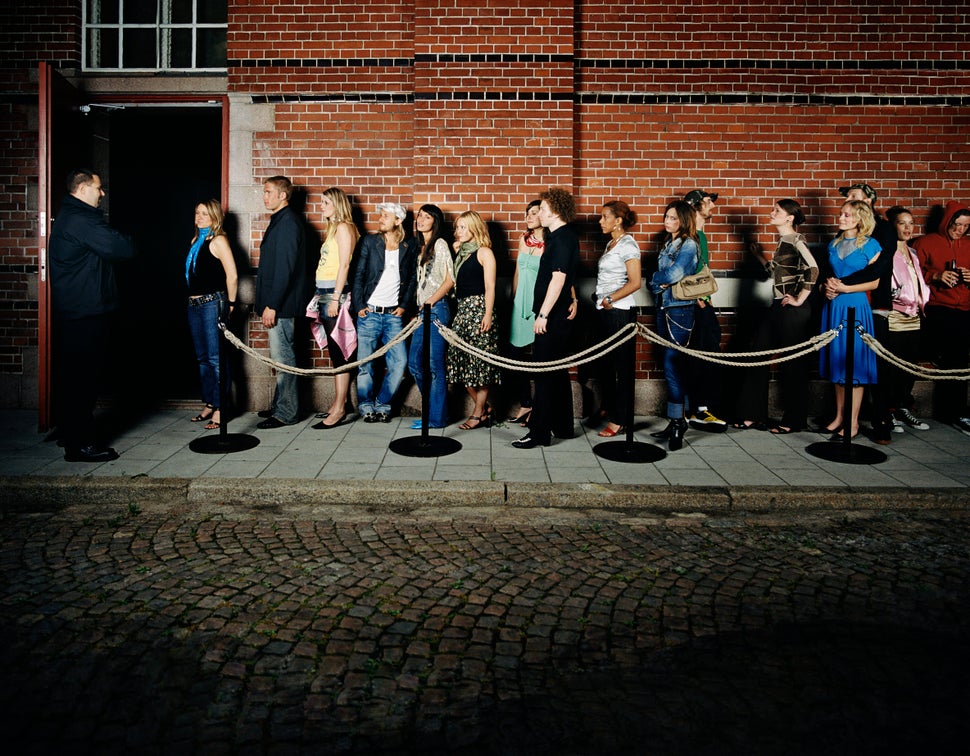 Ellie Campbell, 26 and based in Hackney, London, moved to the city specifically for the nightlife, but says she's hesitant about going clubbing again.
"I personally will be avoiding them and pubs for the foreseeable future," she says. "Mainly because they were such a big part of my life before and I think going back to them in this sanitised dystopian format will just upset me.
"Everywhere seems superficially back to normal, but if you scratch beneath the surface, everything and everyone is full of fear.
"I am desperate to see my friends and dance, but how can we when this bloody virus is still with us? It's just not worth it."
Nuala Ginty, 42 and based in Honor Oak Park, London, worked for years as a dance music PR, working with DJs and clubs, so the industry is also a big part of her life. But she too has hesitations about returning for a night out.
"I'm missing music, dancing, clubs and raves very, very, very much," she says. "I am desperate to see my friends and dance, but how can we when this bloody virus is still with us? It's just not worth it, we will have to wait so we are all safe."
When we asked HuffPost readers their thoughts on Twitter, a majority of people said they were not ready to go clubbing again yet, with many saying they'll only feel comfortable once there's a vaccine – or if venues drastically adapt to allow for social distancing.
But promoters like Hoyle say social distancing in nightclubs simply won't work.
"It takes away one of the most important elements of clubbing, which is being on the dance floor shoulder to shoulder with strangers enjoying the atmosphere and the music," he says.
There's also the business implications to consider, he adds, as allowing for social distancing will reduce capacity to around 25% for the majority of venues.
"A lot of venues' business models rely on them hitting a fairly high percentage of their total capacity in order to just not lose money," he explains. "So if they have to operate at reduced numbers it is likely that it will be impossible for them to make money once overheads and staff costs are taken into consideration."
Thousands of people have attended illegal raves during the pandemic and Hoyle believes the government's need to minimise this activity might work in favour of the nightclub industry.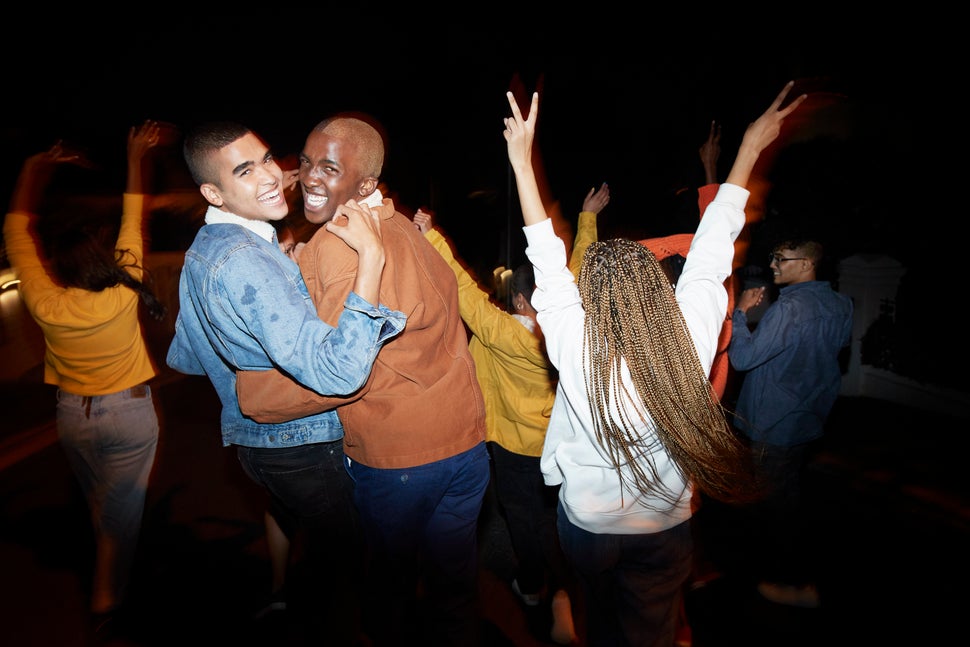 "This has to be putting a lot of strain on local police forces, and we know there have been incidents at these unlicensed events too, including stabbings and more," he says. "So one logical step to address this might be for the government to allow certain venues to reopen sooner, working on the theory that it then becomes the venue's responsibility to control their customers and keep order, rather than leaving them out in fields and railway arches for the police to deal with."
He also speculates the government may be pressured to reopen clubs by the end of October, when the furlough scheme ends.
Even though he's longing for his business to resume, he doesn't want the government to give nightclubs the green light until it's truly considered safe.
"If there is ever going to be a perfect model for creating a 'superspreader event' then I imagine it would be what we do – inviting thousands of people from all over the country into a venue to queue and dance and mingle shoulder to shoulder all night in a hot sweaty environment where people are dancing and shouting," he says. "It seems like it could be the perfect petri dish."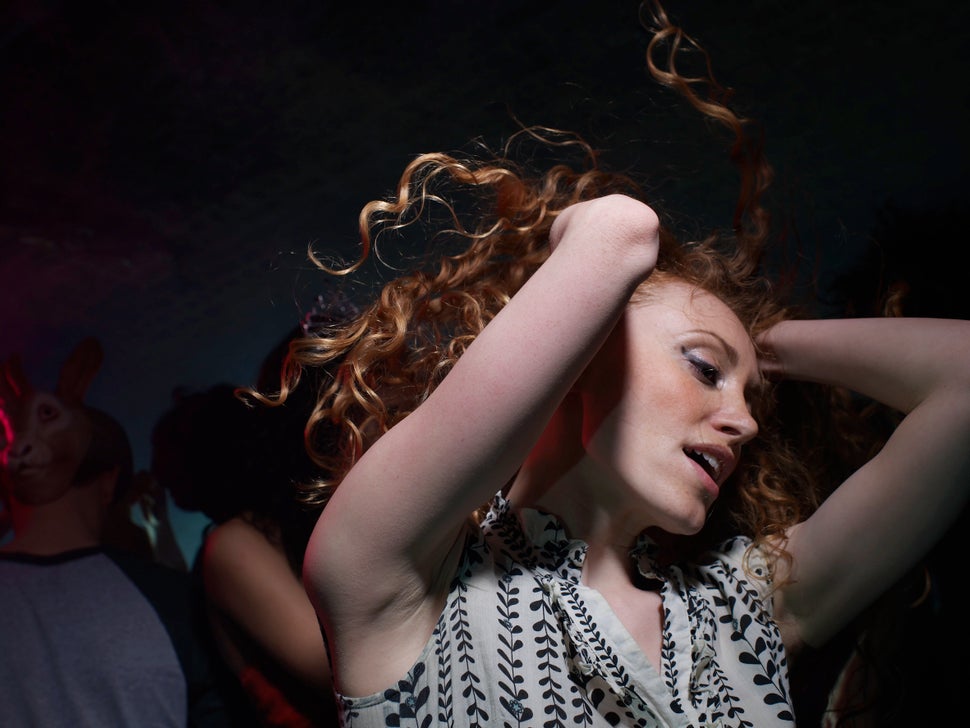 For clubs to adapt and survive, Brewster thinks government support is desperately needed. He's among those who have questioned why Arts Council funding has historically disproportionately favoured opera, over other genres such as dance music or pop.
"I don't want to claim we should have any special treatment, but, in fact, the industry has been completely bypassed by the government, despite the fact it contributes so much to the cultural wellbeing of the country," he says. "It's heartbreaking to see it like this."
Brewster, Hoyle and others working in the industry have recently called on the public to support the #LetUsDance campaign, which urges people to share their favourite picture from a nightclub, festival or event.
The aim is to show the government the important role the industry plays within British culture – and secure industry funding, in the same way that a £1.4bn grant was made available for other UK Culture and Arts venues.
HuffPost UK has contacted the Department for Business, Energy and Industrial Strategy about nightclub re-openings and will update this article when we receive a response.
Without a firm plan towards reopening, it means many of those working within the nightclub industry feel forgotten – and the future remains uncertain.
"I think the nightclub industry has been left out," says Omo-Uwamere. "I've never watched the news more in my life, waiting for these updates and briefings. The fact that nothing has been mentioned in the UK really for nightclubs, and we're still guessing about where we'll be in six months time, is beyond frustrating."