Marion Bartoli recent appearance has sparked concern amongst her many fans, and now the former Wimbledon champion has revealed exactly what is ailing her.
Marion, who won the women's title in 2013, spoke to ITV's 'This Morning' to set the record straight on speculation about her striking weight loss.
She told Philip Schofield and Holly Willoughby that she noticed her health had changed following recent trips abroad.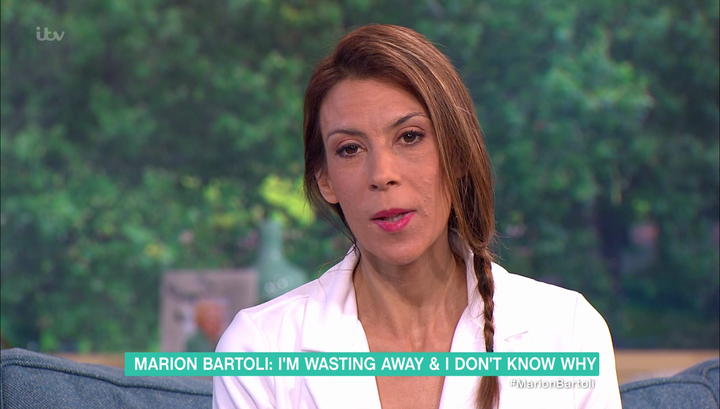 She said: "Back in February I didn't know what sort of disease I was suffering from, so for me, [I thought] it was going back to a healthy lifestyle and enjoying my new life [working on her fashion line] outside of the tennis court, so I was going back to my normal shape and was perfectly happy, going to the gym and enjoying my life - yes I was eating healthy food, but nothing drastic or dramatic."
She added: "I then finished commentating for Eurosport and I flew straight away to New York for New York Fashion Week to present my collection - I did a 30 hour plane ride and jet lag… I started to feel extra tired and fatigue but after [the travelling] you can't expect to be on great form, and then right after this I flew to India. So I did these three trips in a row... "
It was sometime during this period that Marion believes she picked up the virus that has affected her so badly.
She said: "I don't know if it was one on the plane rides exactly but after that I went to Miami and Dallas to present my [fashion] collection and I started to feel worse and worse. As the weeks and weeks were passing on my body was refusing more and more things."
Holly asked: "And it was refusing food?"
Marion replied: "Anything. It can be any contact with an electrical thing - I cannot type on my phone without gloves - I can't wear certain things on my skin, I have a very bad skin reaction, it could be a tissue on my face… it's absolutely horrendous.
"So my life right now is an absolute nightmare, what I'm going through I wouldn't wish it to absolutely nobody. It's gradually going down… For example, I need to wash myself with mineral water, I can't even wash myself with tap water. I can't have any contact with tap water whatsoever, I can't be on my phone for more than five minutes as my heart starts to pump and my body refuses electric, I can't wear jewellery…"
The former tennis player revealed that doctors believe it to be unidentifiable 'internal virus', and she credited Sir Richard Branson with trying to help her get sorted.
She continued: "Sir Richard Branson and probably the person I call my second father, who I adore so much, has been trying to find the best clinic in the world to treat the problem. I can't wait to be there on Monday. And the love and passion I have for my work is…[keeping me going]."
Besides her fragile health, Marion has suffered from observers' suggestions she has an eating disorder, including messages that she has received on social media.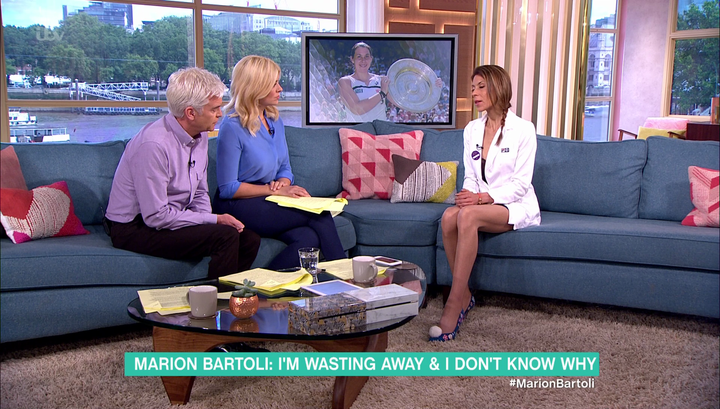 She said: "That's why I wanted to come here and explain to them. Maybe there are other people around the world suffering the same, and maybe we can all join and be supportive. If this clinic is able to treat me, then we'd be able to treat them. It's not a life what I'm going through right now…it's surviving methods. I'm praying God every single day to go back to a normal life. Every time I do something I'm scared to see the reaction to my body, it's a constant fear and now I'm reduced to eating organic salad leaves with cucumber without the skin because my body can't even process the skin, that's the only thing I can put in my body."
She added: "I'm trying [new things] every single day, and I have a little bit of fish, but I can't process protein and my heart rate starts to increase massively, and I have to drink and drink until my body gets rid of that substance that it doesn't want inside it. But I still try because I love life and I love to eat and I want to be alive."
When asked if she was in fear of her life, Marion agreed. "Yes, of course because maybe one day my heart is going to stop because going through all of this is difficult but my passion and love for life is keeping me going and I can't wait until Monday at the Clinic and hope and pray the doctors will be able to treat me… as a Wimbledon champion I'm trying to fight my hardest to survive... I want people to understand that I don't do [this] to myself on purpose, this is what I'm going through and it's absolutely horrendous."
Many fans previously leapt to Marion's defence when BBC commentator John Inverdale remarked that she "was never going to be a looker". He later apologised, and the pair became friends.
ITV's 'This Morning' airs on weekdays at 10.30am on ITV. Tap the first picture below to open the slideshow: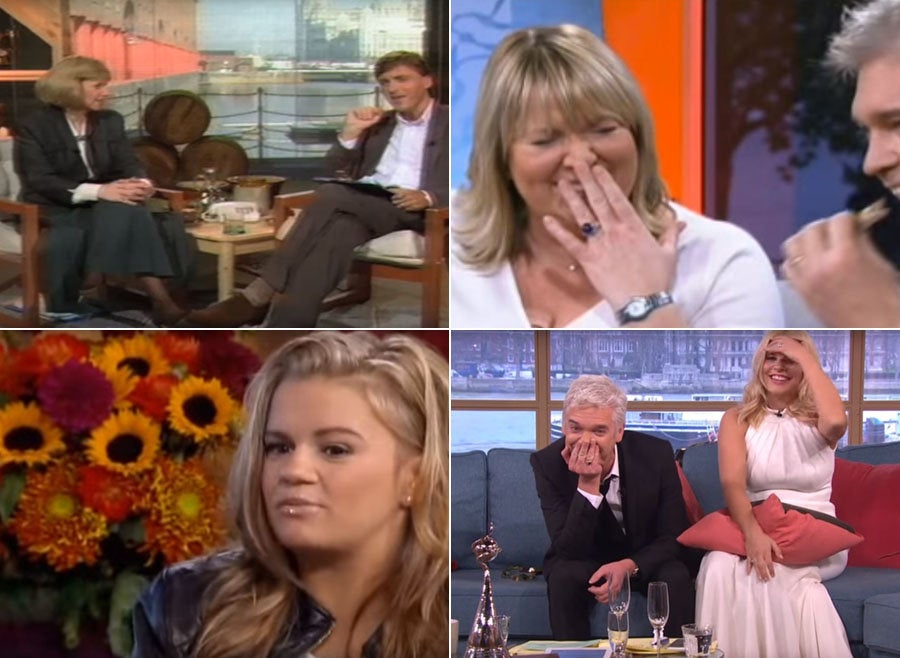 This Morning's Most Memorable Moments