So, the clocks have gone back and we're officially in Greenwich Mean Time, with 'mean' being the key word when it comes to how winter ravages our hair, just when we want it to be most party-worthy.
In a perfect world, we'd bounce from front door to office and out on the town with a perfectly blowout, sleek bob or hydrated, defined curls – but it rarely plays out that way. The cold mornings, rainy or windswept lunch-hours and centrally-heated nights aren't doing our barnets any favours, that's for sure.
You've had our best skincare swaps for winter. But how do you keep your tresses in tip-top condition? We went straight to the hair experts to find out.
So, here's what cold weather does to your hair
Hairdresser to the stars (and royals), Michael Van Clarke, explains that it's the temperature changes between the warm dry air in centrally-heated offices and homes and the cold dry air outside that saps moisture from our hair-shaft. This leaves your hair more brittle, less flexible and even up to 3% shorter in appearance (as if the shorter days weren't already enough to deal with).
"When the atmosphere loses humidity, water molecules are sucked out of the hair by osmosis leaving the hair shaft thinner, drier and prone to static," Van Clarke tells HuffPost UK. "Hair is a delicate balance of proteins and moisture, and keeping the hair hydrated is essential to avoid weak, unmanageable hair."
Maintenance is key to winter hair health
"Taking extra care of your hair in the colder months will ensure stronger, glossier hair, no matter how gloomy the weather outlook is", says Van Clarke. And good news: there are simple steps you can take to weatherproof hair. Firstly, a good shampoo and conditioner to build up moisture, strengthen your hair and protect if from environmental aggressors.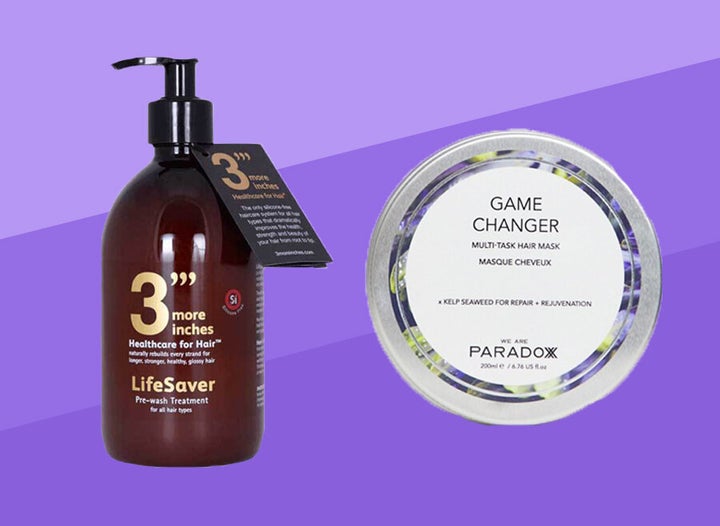 A weekly mask is a deep-conditioning top up that your hair will thank you for. As a multi-purpose product, We Are Paradoxx Game Change Multi-Task Hair Mask, £30, is designed to work on dull, damaged and dry hair with a conditioning formula infused with avocado and hazelnut oil.
Not only that, it can also be used as a finishing cream to smooth frizz and add shine, so you really get your money's worth. It's also plastic-free, packaged in an aluminium tin that will look super chic in your shower.
The 3″ LifeSaver Pre-wash Treatment, £29 is also dual purpose: apply over dry hair, leave for at least 45 minutes and rinse out before your shampoo. Or use it as an intensive overnight treatment, applied an hour before you hit the hay to allow it time to dry and avoid it making a mess on your pillow.
Never go out in the cold with damp hair
It's not just your gran warning you against catching cold. This is also celebrity hairstylist Adam Reed's biggest winter haircare tip. "When hair is wet, the hair cuticle is open and leads hair to go static and frizzy, so make sure your hair is 100% dry before you brace the cold," he tells HuffPost UK.
If you're short on time and prefer to wash your hair in the evenings rather than as part of your morning routine, let it dry naturally before you go to bed so when you wake up, you simply need to style it, or through it up in bun, and go.
If your hair won't dry in time, Van Clarke recommends using the warm setting on your hairdryer with diffusers, letting the last 5% dry naturally. And how you blow dry matters. "Direct the hot air down the hair shafts from root to tip", says Reed. "This will flatten the cuticle and help promote frizz-free, shiny hair."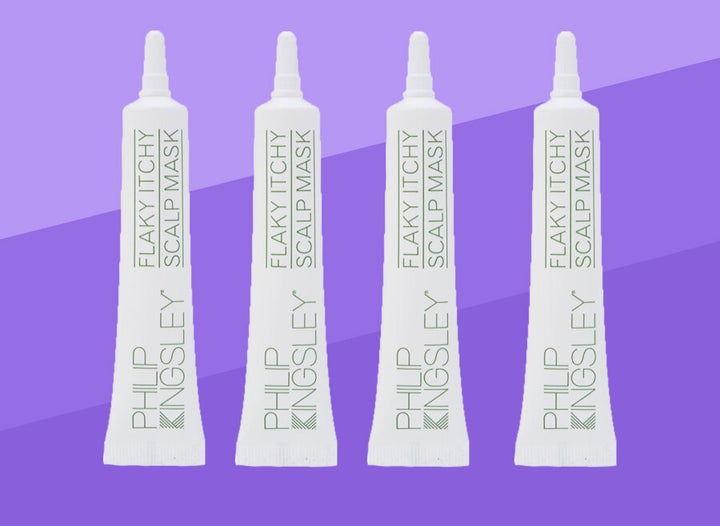 Take extra care of your scalp, too
"Dry, cold weather can also make your scalp flaky and cranky," says trichologist Anabel Kingsley, explaining why dandruff occurs most often in the winter. "Like the skin on your face, cold weather can upset your scalp's delicate balance."
Our richer festive diet of cheese and alcohol could also be to blame, she adds, so, if you're prone to flakes, you can thank all those Christmas parties for triggering dandruff when it's least welcome.
But that's not all. "As well as this, stress levels, which can sky-rocket around the holiday season, can mess with your scalp," says Kingsley. If you are suffering from a flaky, itchy scalp, it will benefit from as much TLC as the skin on your face throughout the festive season – albeit with some different products.
Snowflakes be gone – except for the real ones, of course!
We all work hard to earn our money – so it shouldn't feel like hard work to spend it well. At HuffPost Finds we'll help you find the best stuff that deserves your cash, from the ultimate lipstick to a durable iron to replace the one that broke (RIP). All our choices are completely independent but we may earn a small commission if you click a link and make a purchase.