For the latest in our WISE WORDS interview series - where stars from a whole range of fields share the important life lessons they've learned along the way - we're posing some of the big questions to JAKE HUMPHREY.
Jake Humphrey made his TV break working for CBBC, before he changed track to present sports programmes for the BBC, including Match of the Day and Final Score.
During the era when the BBC had the rights for Formula One, he was to be found at trackside.
He is now a presenter for BT Sport and will be fronting their football coverage this coming season…
What do you do to switch off from the world?
I go with my family to Walberswick, a tiny village on the Suffolk coast. It'a fishing village where we can buy warm bread, some wine and the freshest fish in the country. And I just forget everything.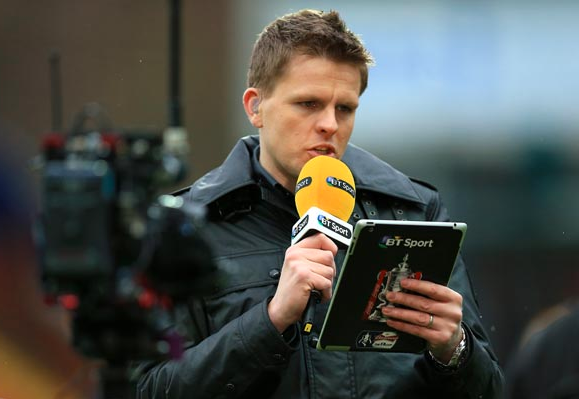 How do you deal with negativity?
I remind myself that life's too short to allow shitty little things to bother you. Whatever it is - a puncture, a stubbed toe - I figure it's already happened, there's no point in having the double whammy of being cross about it. When it's professional potshots, I just think life passes by so quickly, I'd rather be doing my job than listening to other people carping about me.
When and where are you happiest?
At 7.15am when my little boy Sebastian has just woken up. He's a year old, and he's all content and relaxed. And then Florence turns up with her curly hair. And it's the four of us together in bed. No matter what else happens to me, this is what's important.
What's the best piece of advice you've ever been given?
Never sit in the comfy chair. I've never taken the easy decision from the beginning of my career. I was working in Norwich, and I threw my fortune to the wind and slept on a mate's floor while I looked for work in London.
Then, when I was working for CBBC, I made the jump to sport and learned my trade again from the ground up. And then, again, when I had to choose between staying at the BBC and joining BT Sport. And each time, I've remembered, 'Don't sit in the comfy chair.' I apply it to everything in my life, much as my wife would occasionally like me to sit in that chair for a while.
What has been the hardest lesson you've learned?
That nothing comes without work. I'd had it pretty easy all my teenage years and then, suddenly, there I was retaking my A-levels while my mates were having a gap year, because they'd earned it and I hadn't.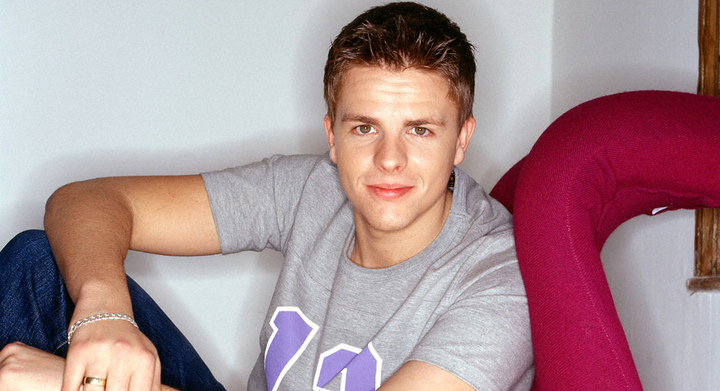 What would you tell your 13-year-old self?
Don't be scared of other school children. They're just kids, too. Although everything feels really important and sensitive at the time, everyone's really going through the same stuff. So relax.
What 3 things are at the top of your wish list?
Present live coverage of England winning a World Cup or European championship;
Have a third child, which is probably at the bottom of my wife's wish list;
Make sure I organise a proper family holiday, a big group of us, aunts, uncles, cousins, to really make the most of the time we have together.
What do you think happens when we die?
I like to think there are angels and harps, but I have a sneaking suspicion it's more a case of lights out. It's what renders life important and meaningful.
When do you feel a sense that we live in the presence of something bigger than ourselves?
Nothing huge in nature. Instead it was when my wife walked into church on the we day we got married. It gave me access to an emotion I hadn't known I had.
What do you try to bring to your relationships?
Honesty, in all things.
What keeps you grounded?
Living in Norwich. It's where I'm from, and near my mum and dad, and all my mates. I was 21 and my wife was 18 when we met in a nightclub near here. My siblings' work is just as interesting and important as mine.
What was the last good deed or act of kindness you received?
It's from my children, every day. Having them think I'm their sun, moon and stars. The look on their faces when they graze themselves, and they see me and they know it'll all be all right. It gets me every time. It's the ultimate kindness, and it happens every day.
BT Sport is the only place to watch all four major football competitions in one place, with exclusively live coverage of the Premier League, UEFA Champions League, UEFA Europa League and the Emirates FA Cup. Watch Manchester City v Sunderland exclusively live on BT Sport 1 from 5pm on Saturday 13 August. For more information visit bt/com/sport. Tap the first picture below to open our slideshow: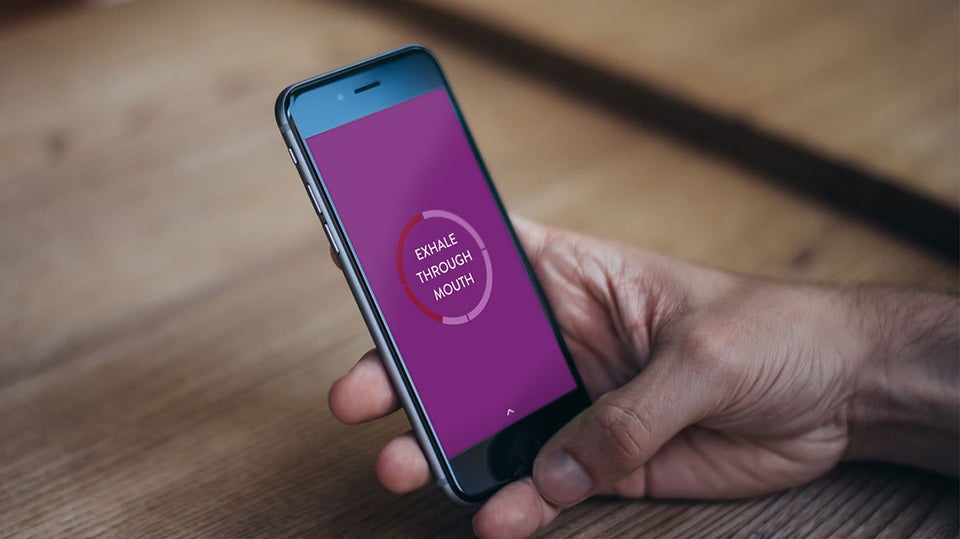 Wellness And Mindfulness Apps