In the latest in our WISE WORDS interview series - where stars from a whole range of fields share the important life lessons they've learned along the way - we're posing some of the big questions to MATTHEW LEWIS.
Since making his breakthrough as Neville Longbottom in the 'Harry Potter' film series, Matthew has found new fans with roles in 'The Syndicate', 'Bluestone 42', 'Ripper Street' and his tragic role in the recent series of 'Happy Valley'.
He has recently recorded an audiobook of 'Alien: Out Of The Shadows'. As the film 'Aliens' celebrates its 30th anniversary, this is a special spin-off set between the first two 'Alien' films which follows the struggle for survival between humans and the aliens.
To mark its release via Audible, Matthew talks to HuffPostUK about why he considers himself lucky, and keeping negativity in perspective...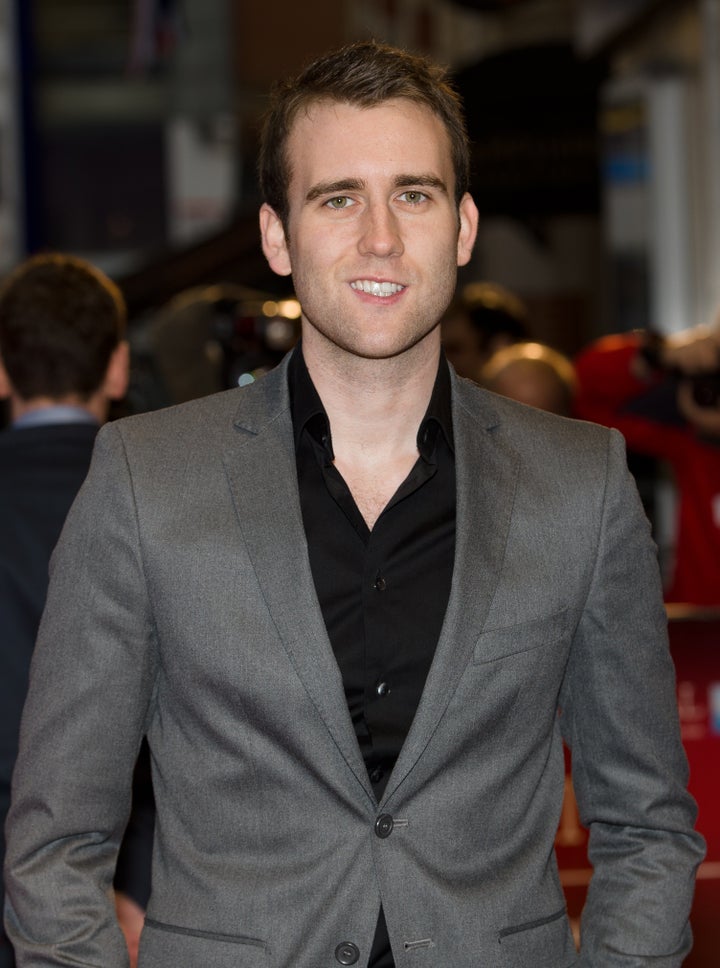 How do you switch off from the world?
I switch off by playing sport or going to the gym. It's so detached from what I do for a living but I love any kind of physical activity particularly rugby and it makes me forget about any stresses or worries in my life.
How do you deal with negativity?
I don't have a particular method. All actors struggle with the question of whether we're any good or not but there are far bigger problems in the world than somebody saying I can't act and the universe is a big old place. The way I figure, as long as I can go home knowing that I did my best and people keep giving me work, that'll do for me.
When and where are you at your happiest?
I'm one of the lucky people who is happiest when I'm working. I love what I do and feel privileged that I have the opportunity every day. Headingley Stadium is my church, so long as we're not losing. And don't get me wrong, I'm pretty happy watching films with snacks under a blanket on a Sunday morning as well. Man of simple pleasures.
What has been the best piece of advice you've ever received?
Probably to say yes more. I don't mean do things you don't want to do but to go out and see the world more. Agree to go to that event or to have that experience. Some of the best times I've had have been when I've wanted to sit at home but I got off my arse and did something and it ended up being brilliant. Same with people, you never know who you're going to meet or what direction your life might take if you open yourself up to the possibilities.
What's been the hardest lesson for you to learn along the way?
To not listen to fear but to use it. It's very easy to shy away from risk and challenge but we only get one shot at life and it could all end tomorrow being hit by a bus. Somethings you will never be "ready" for so just do it. Nothing is more satisfying than agreeing to something that scares you and then coming out the other side having nailed it. If it doesn't work out, so what, do something else!
What would you tell your 13-year-old self?
We're all trying to get by in this crazy world and nobody really knows what the hell they're doing. Even your boss.
What are the 3 things at the top of your to-do list?
I don't really set myself career goals so my bucket list comprises of experiences and travel locations. I want to sleep in a transparent igloo under the northern lights in Finland. I want to trek the Great Wall of China. More urgently I'd like to travel the parts of Europe I haven't reached yet, see Florence and Venice, Berlin, Prague, Vienna, Athens, etc.
What do you think happens when we die?
The same thing that happened to us before we were born. The great void.
Do you ever feel that we're in the presence of something bigger than ourselves?
I don't really. I look up at the stars and get a sense of its vastness and that there's more out there than we'll ever know or understand. But I don't think there's anything bigger than us, not figuratively speaking anyway. Why should there be? We're floating along this cosmic roller coaster, a speck of dust on a ball of rock and we don't understand half of it. How exciting is that!
What do you try to bring to your relationships?
I don't try and bring anything. Fun, I hope? When other people are happy around me that makes me happy. It's infectious so the more you create the more you get. And I like to listen to people. See what makes people tick. That one might be slightly self-serving as an actor. In fact, they're both self-serving, I only care about me!
What keeps you grounded?
My friends and family. I happen to be very lucky that I have a great job and get to have fantastic experiences but that doesn't make me any more important that any one else. Most of my friends aren't actors, they work in offices or banks or whatever and they love their jobs and what they do. We're all as important as each other in the world or rather we're all as equally unimportant. If I make a great film, nobody on Saturn is gonna give a shit! I mean, they might, I dunno, I've never been. Probably not.
What was the last act of kindness you received?
Grand displays of kindness are all well and good but a lot of the time it's the simple things. A smile on the Tube. Somebody letting you through a door. This morning a girl at work had a coffee waiting for me exactly as I like it, not her job but she did it anyway. Bloody good coffee too.
Alien: Out of the Shadows – an Audible Original audio drama - is available now, free with a 30-day trial at www.audible.co.uk/scream. Listen to the clip below: