A woman loves elves so much that she had her ears surgically reshaped to appear pointed.
Mara Kristine, 22, used to wear prosthetic ears. However in March 2016 she made the decision to undergo a $1,100 (£875) procedure to make her ears permanently elf-like.
"I've always loved elves and other fantasy fae (humanoid mystical creatures)," said Mara, a housekeeper and model.
"I came across a YouTuber talking about ear pointing surgery after searching 'How to be an elf'.
"At first, I never thought I'd get it done. But here we are. I just got accustomed to the idea of cosmetic surgery – it grew on me."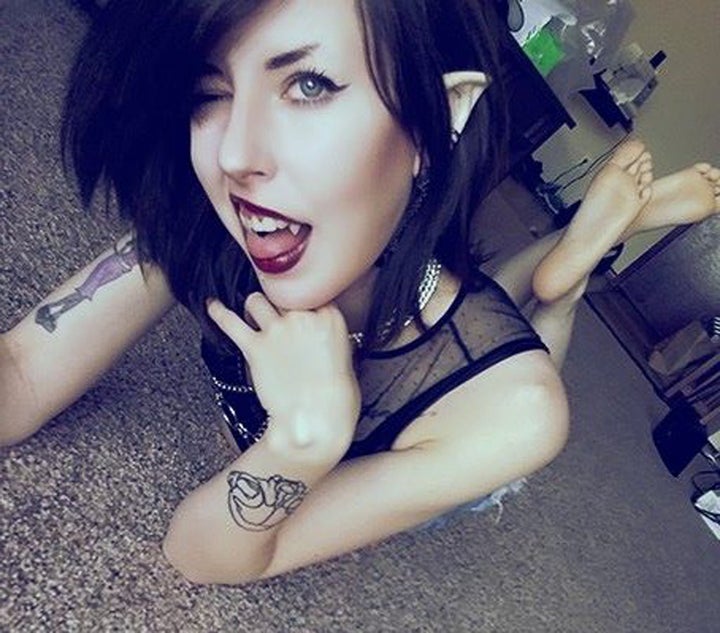 Mara, of Minneapolis in the United States, has been into body modification ever since she can remember.
Not counting her surgery, she estimates she's spent more than $2,000 (£1,590) on 26 different piercings, as well as $1,700 (£1,351) on tattoos.
When she heard about ear pointing surgery, usually performed by body modification artists rather than doctors, it piqued her interest.
Taking to the internet, she researched the procedure thoroughly, reading up on the associated risks, which include infection and necrosis – the death of body tissue.
After six years of deliberating, she finally decided to go for it.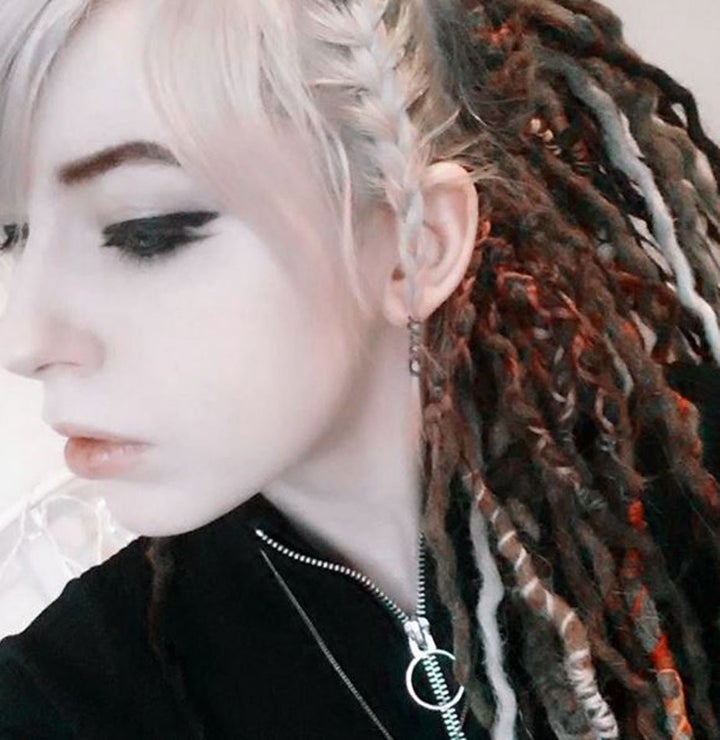 Describing the procedure, Mara said: "You're totally awake for it. My ear was marked where the cuts were to be made, then the tissue and cartilage was cut away.
"They were sutured together with classic sutures, not dissolvable ones.
"A little while later, the pain started and it was the worst thing I've ever felt. Imagine a migraine condensed into just the tip of your ear."
Initially after surgery, Mara said her ears looked a little misshapen. But as the sutures loosened, she got a better idea of the shape which they'd retain once they'd healed.
However, her right ear split open twice whilst she was cleaning the dried blood away, and so she had to undergo the procedure again.
"Now, they're perfect," she said. "The 'fail ear', as my artist and I called it, is now healed properly after the third time.
"The 'pretty ear' was a trooper and went flawlessly on the first go."
Prior to her surgery, Mara, who has always loved fantasy characters but became particularly drawn to elves after playing computer game World of Warcraft, would occasionally wear prosthetic tips to give her ears a pointed appearance.
She bought her first pair – a Lord of the Rings licensed set – for $5 (£3.98) in 2010, and would put them on as soon as she got home from school, wearing them until she went to bed.
Occasionally she went out shopping with them on, which she admitted earned her a few puzzled looks.
She said that on the whole, people have been positive about her ears.
"It'd about 50/50 split between, 'Those are cool, did it hurt?' and variants of calling me crazy," she said. "I'd say the majority is pretty positive."
She added: "Elves have been portrayed as almost every role or class, so the versatility while retaining the element of fantasy is super appealing.
"Who wants to be human anyway?"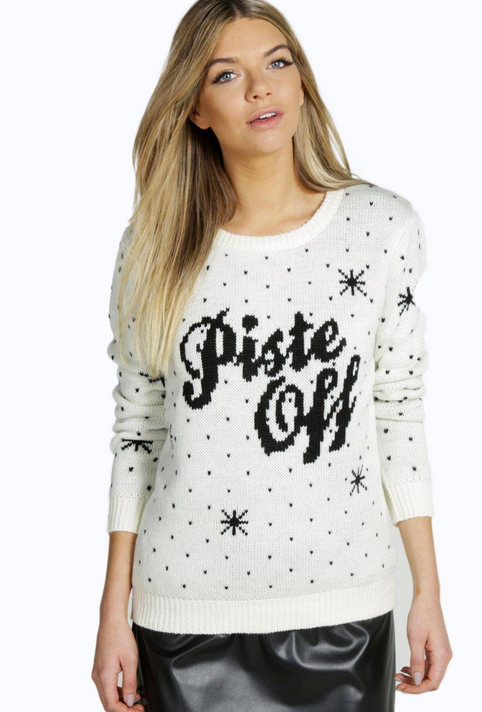 12 Cheap Christmas Jumpers To Satisfy Your Inner Scrooge