Whether it's to finally kickstart a sustainable method of weight loss or to inspire us with their achievements, transformation photos can have some merit.
But often, a photo doesn't tell the whole story, and Imgur user Hurleyyy831 took the brave step of revealing the truth behind her two-year weight loss journey, which resulted in her shedding 193 pounds.
Writing on the site, she addressed a question she said "90% of people ask" which is what happened to all her loose skin, which she mainly has around her abdomen, chest and arms.
She wrote: "It causes back and skin problems. It changes the way I can exercise and alters my center of gravity. I have to dress around my body instead of dressing the way I would like, there are certain things I can and cannot wear.
"And certainly, yea. It really has an impact on my self confidence and how I see myself. My plan is to get it removed once I feel like I have toned and reduced it as much as I am able naturally!"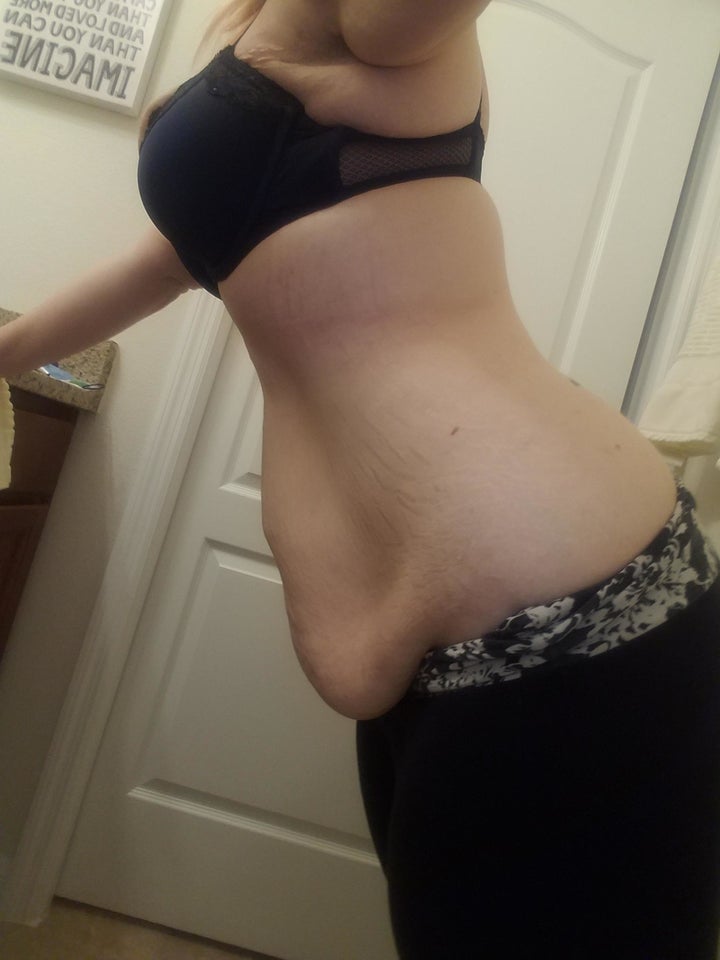 The loose skin, she says, impacts how she showers because it needs to be dried carefully in case of infection. And she acknowledges that only surgery will remove it.
However, she says: "BUT I wouldn't change anything. I would take yards and yards of loose skin over being the unhealthy and depressed person I was two years ago!"
Her post has since inspired a lot of people. One person wrote: "Not only are you awesome for accomplishing this, but you've raised the bar by posting here and being totally upfront. Just winning."
One said that her story had actually inspired him to lose weight: "Hey it's the chick that lost a whole me (and 4 quarter pounders) worth of weight!! Thanks for the update!!"
In her comments, Hurleyyy831 said that she had been dating someone but got dumped because the guy 'didn't find her attractive'. Well, he clearly doesn't know what he's talking about.
In the words of another Imgur user: "Daaaamn girl. Nice work."