There's been outcry from pro-choice advocates this past week at the proposed changes to abortion laws in the US – but more severe abortion restrictions are already in place much closer to home.
Georgia became the fourth US state to introduce a "heartbeat bill", which would ban abortions after doctors can detect a heartbeat – usually from six weeks. Alabama, however, passed a bill which could effectively ban all abortions, including in the cases of rape or incest. These restrictions are expected to face considerable legal challenges before they come into effect.
Abortion in Northern Ireland is already illegal in almost all cases, including rape, incest or diagnoses of fatal foetal abnormality (FFA) – where doctors believe a baby will die before birth. A woman can only be granted a legal abortion if her life is considered "at risk", but this is rare – just 12 legal abortions were granted last year. And, unlike the proposed penalties in the US, a woman can face jail sentences for having an illegal abortion.
"It is a little bit frustrating for people in the UK to be up in arms about the US laws, when they aren't up in arms about Northern Ireland," says Emma Campbell, co-chair of Northern Irish campaign group Alliance for Choice. "But also, we have to have solidarity with Alabama and all the other states where there's been push back on women's rights, because we know how it feels."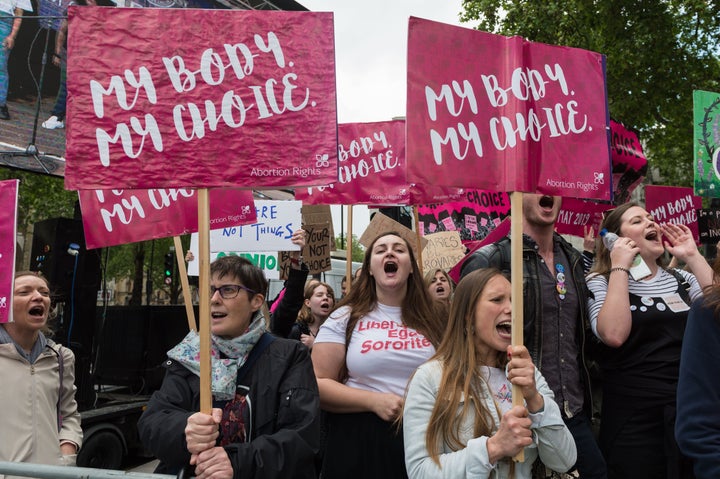 Connor, who was forced to travel from Belfast to Manchester for an abortion five years ago, says the proposed changes to US abortion laws make her angry. "It re-traumatises women who have had abortions, because it's telling them 'what you did was wrong, because we're now deeming it as illegal'," she says.
"It's re-stigmatising them, so from that point of view it makes me angry – not just sad and dismayed, because I don't think those emotions are enough."
The new laws will hit women on low incomes the hardest, says Connor, just as they already do in Northern Ireland. The 46-year-old paid for her flights to England on a credit card, but says that some women don't have this option and so have the added stress of seeking financial assistance from a charity.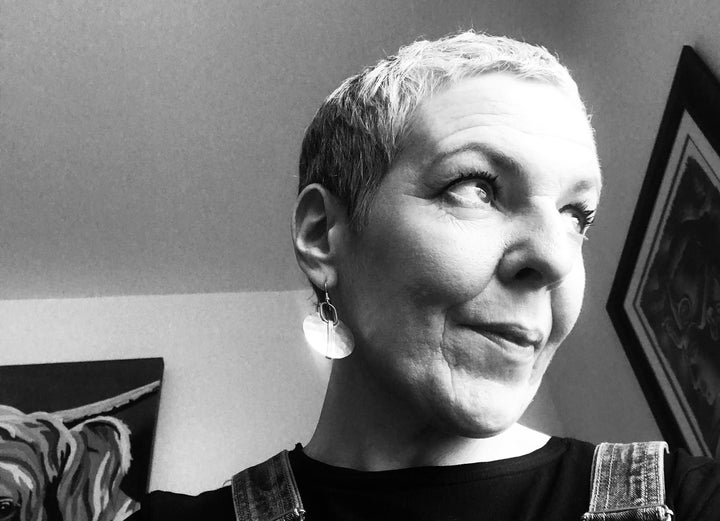 Connor opted for a surgical abortion, rather than a pill-induced medical one, to save money. A medical abortion would have meant an overnight stay (two tablets must be taken, with a gap of one-two days between them), and she didn't want the added cost of a hotel. "I didn't want to stay somewhere overnight that I didn't even want to have to travel to in the first place," she says.

"Women like me are being left behind to suffer one of the strictest abortion laws in the world.""
Ewart was forced to travel to London for an abortion in 2013, despite being told at her 19-week scan that her baby's brain and skull had not developed – and that it wasn't going to survive.
"I was heartbroken, and decided I couldn't carry on with my pregnancy knowing that I wasn't going to have a baby to take home at the end of it," she tells HuffPost UK.
Ewart describes the journey to London as one of the most difficult things she's ever had to do. "I was trying to process extreme loss, whilst flying away from home, friends and family," she says. "The pain of this has never left me."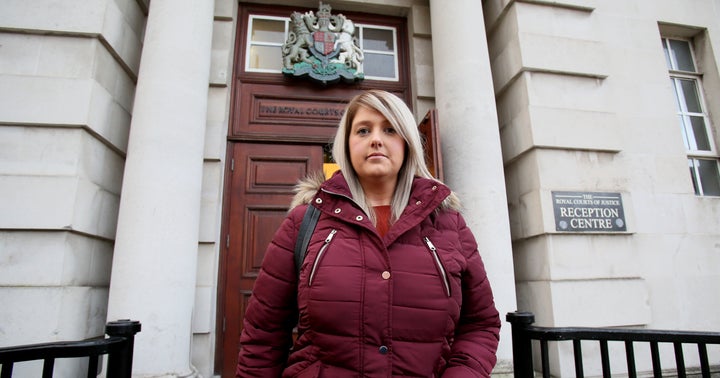 Hearing news that Alabama and other US states are introducing laws like Northern Ireland's makes her feel "deep sadness".
"The pain and suffering these laws put women like me through is indescribable, and my thoughts and love go out to all those women who are soon going to wake up to this devastating reality," she says.
"In Northern Ireland we feel this pain – we've been living with it for as long as we can remember. Women like me are being left behind to suffer one of the strictest abortion laws in the world. These are basic healthcare rights we're being denied."
""Turning back the clock on women's rights is so terrifying ... Women will die because of this law.""
Kellie Turtle, 38, who travelled from Belfast to London three years ago for an abortion, has also found the unfolding news coverage "very distressing", adding: "I know the heartache this is going to bring to so many women."
"Watching the law going backwards and turning back the clock on women's rights is so terrifying," she says. "Women will die because of this law that has been passed. That is inevitable and it breaks my heart that those people who have campaigned for this don't care."
When Turtle travelled to London three years ago, she struggled knowing that those in power in her own country thought she was a "criminal" for what she was doing. "That brings stigma and shame, and you have to really work hard to remind yourself it's not true," she says. "They are the ones who are shameful for allowing our law to keep putting women through this."
Grainne Teggart, Amnesty UK's Northern Ireland campaign manager, is pleased media coverage of the US bills has galvanised people to discuss Northern Ireland, but says awareness-raising isn't enough without legislative change.
"We're really calling on the UK government to stop ignoring the harms caused by the laws here and stop leaving women in Northern Ireland isolated," she says. "With every passing day that our law hasn't changed, the UK government is complicit with the harm being caused by our laws."
What can we do to help? Teggart says people in mainland UK can support pro-choice campaigns, write to their MPs, as well as showing support for Northern Irish women online. "I know some women who make lonely journeys to England for abortions [and] see solidarity on social media – and that does provide some comfort," she says.
Campbell, from campaign group Alliance for Choice, wants to see better education about Northern Ireland across the UK, including lessons on the country's history and the politics, and how they impact reproductive rights. And, seeing more celebrities in the UK sharing their abortion stories like they have in the US, would help reduce stigma, she says.
While Connor is glad we're talking about abortion, she's fearful about what the situation in the US means for the future of women in Northern Ireland.
"It makes me realise that when we do get proficient abortion legislation here, we're going to have to fight to hold on to it," she says. "Because who could have ever imagined this happening? It's happened with an almost domino effect in the States in recent weeks – and I think it's going to continue."