Ruba Khoury was an avid outdoor runner for a decade, participating in one marathon and one half-marathon every year. But in January, she realized she wasn't reaching her fitness goals anymore; her muscle mass didn't match her cardio fitness level, and she'd reached a plateau. On top of that, she has a family history of Type 2 diabetes ― so she knew she had to make a change.
"I decided to look for a workout that would help me maintain my running skills and build better muscle tissues which, according to evidence-based clinical trials, improve our body's sensitivity to and utilization of insulin," Khoury said.
So she joined a high-intensity interval training ― or HIIT ― studio in Delray Beach, Florida. And at age 43, she's feeling incredible.
She's not the only one: HIIT training has become increasingly popular over the last several years, with celebrities from Carrie Underwood to Hugh Jackman touting the benefits. Underwood's personal trainer Eve Overland describes HIIT as "a training technique in which you perform bursts of intense exercise (90 to 100 percent effort) followed by a short rest period or active recovery. Typically HIIT training bursts are two minutes or less, and the rest intervals are three minutes or less."
Research has shown that high-intensity intermittent exercise of this nature is an effective tool for fat loss that also improves overall aerobic and anaerobic fitness. And while a running-only workout is certainly beneficial and can improve "digestion, respiratory, emotional and cardiovascular" fitness, said women's health expert Dr. Jennifer Wider, HIIT can help the body to burn more fat (if that's your goal) than running alone.
"HIIT often pushes the body into a greater recovery phase, which can cause you to burn more calories after the workout than running only," Wider explained. "HIIT can be safe for most people, but if you have a prior injury, discuss with your doctor. Studies show that it can very effective for people looking to burn fat."
She added that doing load-bearing exercises, including with the kettlebells and battle ropes found in HIIT routines, is especially important for women as they age. "Osteoporosis is a disease of brittle bones that affects millions of women in our country," Wider said. "Medical professionals will always recommend weight-bearing exercises to women to improve and maintain their bone health."
Plus, as Los Angeles-based fitness coach and certified dance instructor Ashley Chatman pointed out, the workout style "helps you overcome the dreaded 'fitness plateau syndrome' that so many people eventually experience" over time.
"It's specifically designed to shake up the steady state our body goes into once it adjusts to our usual workouts," Chatman said.
Overland explained that HIIT is particularly good for women. "As women, we want to be especially aware of hormone balance, bone density, muscle retention and stress management," she said. "HIIT training has been shown to keep female bodies in balance when done properly."
And since a HIIT workout is usually no longer than 20 or 30 minutes, even busy people can find the time to squeeze it in a few times a week.
Think you might want to give HIIT a try? Read on to learn what these women had to say about it.
These testimonies have been edited and condensed.
"[HIIT has helped me] achieve new peak performance."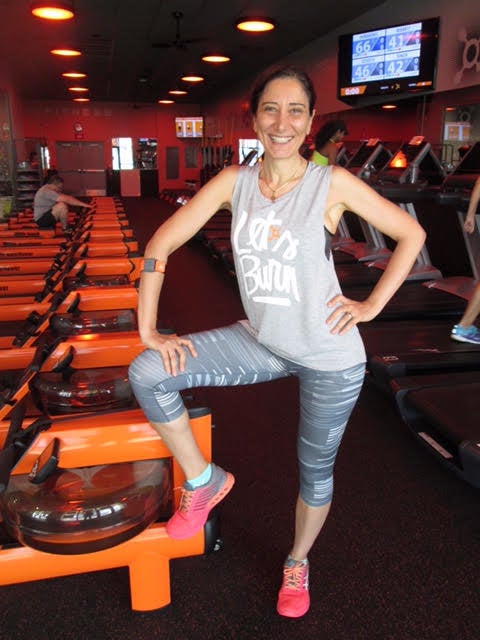 Location: Delray Beach, Florida
Workout history: I have been an outdoor runner for more than 10 years.
Why she tried HIIT: At one point I felt that my performance had reached a steady state, as well as realized that my muscle mass did not match the cardiac fitness built by running long distances.
What she does now: I joined Orangetheory Fitness in January 2017, originally attending classes five times a week and eventually upping it to six times a week; [the] workout [is] broken into intervals of cardiovascular and strength training. The heart-rate-monitored workouts help me get into the target-training zone of 84 percent to 91 percent of my heart rate, which stimulates metabolism and increases energy. The workouts incorporate endurance, strength and power elements through a variety of equipment, including treadmills, rowing machines, TRX suspension training and free weights.
How her body has reacted: On the muscular strength level, Orangetheory has helped me achieve new peak performance with minimum wear and tear to my body. On the cardio level, the training has helped bring my heart rate and intensity to higher levels than I was able to achieve through continuous running.
"My heart rate is so low and healthy."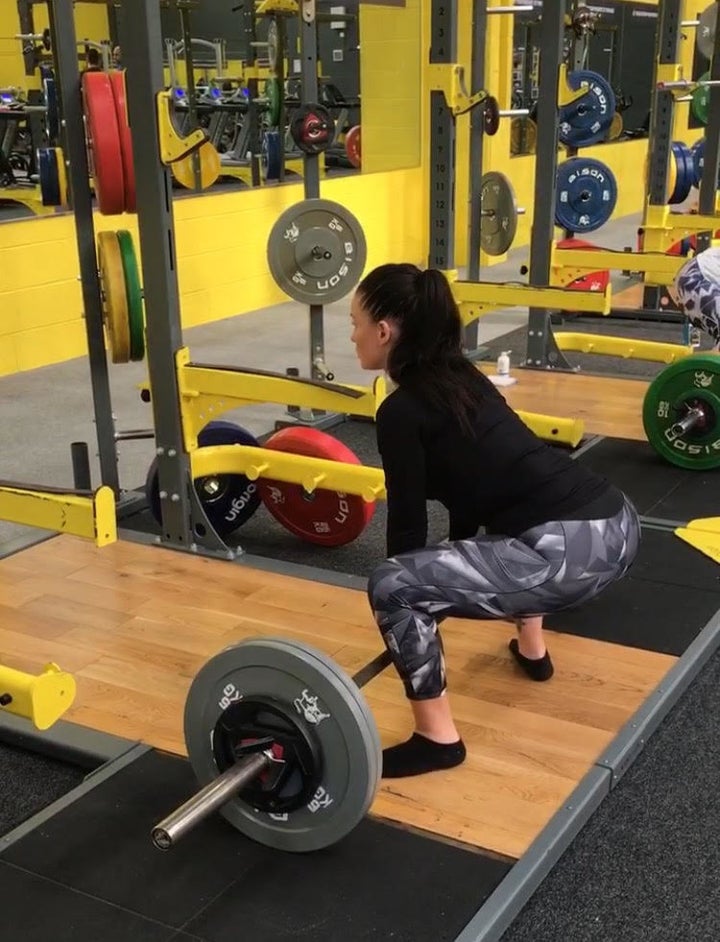 Workout history: I've always done treadmill running and road running. I use an app called Runkeeper that used to really help me push myself further, but I used to get terrible blisters on my feet every run so I could only ever do once a week to let my feet recover.
Why she tried HIIT: I like to keep my body toned, not thin, so running helped me lose body fat and lean up, but it was also making me lose muscle and my curvy bits I liked so much. From this I started training with my boyfriend, who was a great British long jumper/athlete. He told me to swap my cardio for HIIT and weight training.
What she does now: I found some great HIIT workouts on YouTube; Joe Wicks, The Body Coach, does some great ones that I started with twice a week. Now I've moved on to doing a circuit at the gym before or after work. I train weights three times a week and HIIT twice a week. This helps me stay lean, but not lose muscle and curves.
I've found the key to keeping focused is having a really good playlist! I love sprinting to some Jay Z and Kanye West. This also helps me keep track of my personal bests to see if I can keep going to another song on the list.
How her body has reacted: I'm so much more healthy and energetic, to the point where I had an operation a few months ago and they took my heart rate and blood and told me that I must go to the gym every day [because] my heart rate is so low and healthy.
"You can really do it anywhere."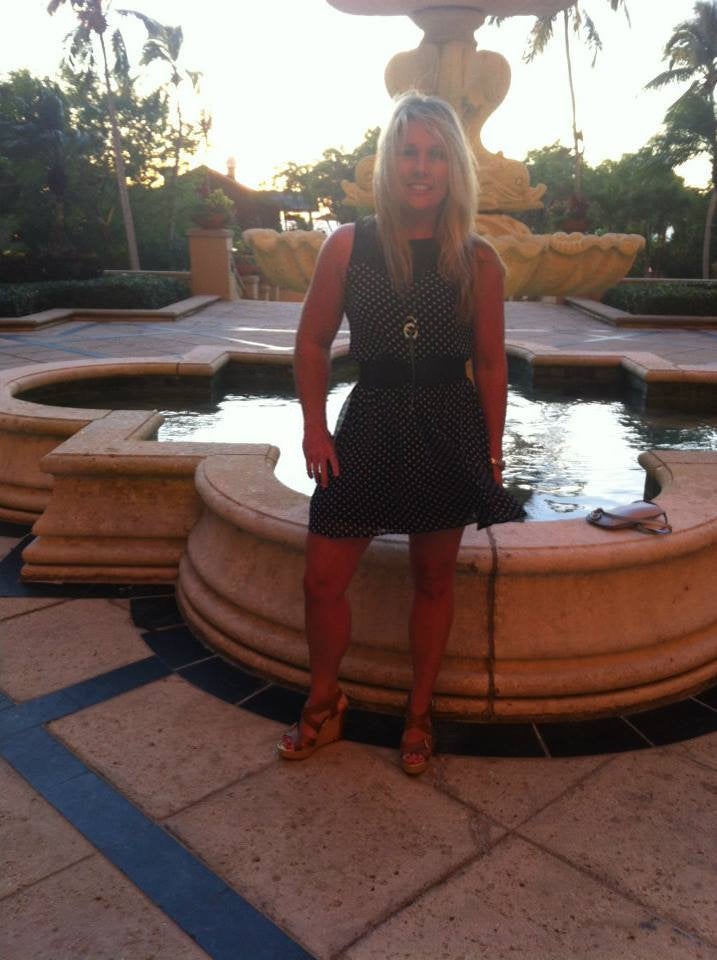 Location: Lambton Shores, Ontario, Canada
Workout history: Prior to HIIT training, I would run two or three half-marathons per year, and train for those by doing long-distance runs three times per week.
Why she tried HIIT: [I didn't have] enough time to train, being a busy founder/business owner of Diamond Knot PR and mother of two kiddos. In addition, as I continued to run, I felt my joints getting increasingly stiff and sore.
What she does now: HIIT training three times per week, one 5 kilometer run per week (non-HIIT style, and outdoors if possible) and weight training two times per week (switch between arms and legs and always integrate TRX training for core strength).
How her body has reacted: I notice that it is taking me less than half the time to get better results, I feel more energetic while working out and in my daily routine, and I love the flexibility of the HIIT training exercises/routine — you can really do it anywhere, so even when traveling for work, I can maintain the routine.
"My health is just so much better."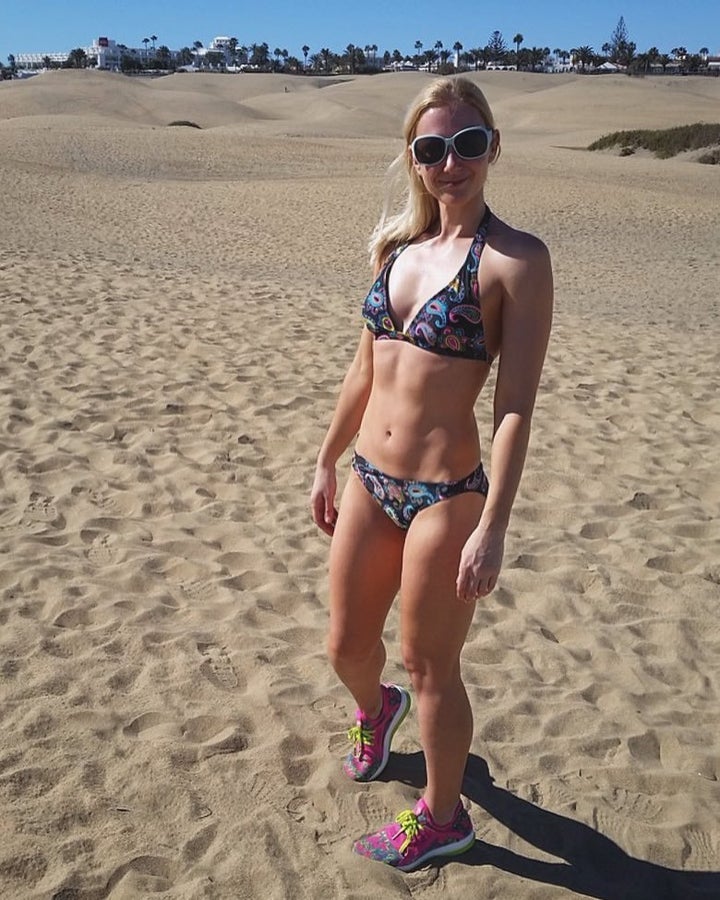 Location: Fitness trainer in London
Workout history: My story will be familiar to many. I would lose a bit of weight, but then my progress would plateau or it would even creep back up. So I'd increase my running mileage and a bit more would come off, but then the plateau or weight gain would hit again.
Why she tried HIIT: In the end my body started to rebel against the pounding I was giving it with all those running miles, and I got really quite ill. Let me tell you, the side effects of oral steroids are no fun for anyone, least of all someone who wants to shed fat.
It took that for me to wake up and realize that long-distance running wasn't getting me where I wanted to be. So I started looking for new ways to exercise, and that's how I got into the type of exercise regimen I use now.
What she does now: I learned to properly train, in a way that would boost my metabolism and increase my strength, with "real" weights. I switched to more intense sessions with moves that challenged my whole body and left me totally spent in quite a short amount of time, gearing my body toward fat burning and explosive power.
A key part of my training is a technique I call Unified Metabolic Strength and Conditioning, which incorporates big movements, often getting all four limbs involved, to fire up lots of different muscle groups and get the whole body working together as a single athletic unit. I do still run too, and love it, but now I cover shorter distances at faster speeds.
How her body has reacted: My health is just so much better. I used to suffer from several chest infections per year and struggled with asthma. Now, my asthma is virtually gone and chest infections are rare. As for my body shape, without wanting to sound conceited, I've finally got to a place where I'm happy with my shape.
"I needed to make a change to my fitness routine."

Name: Julianna Corso Eldemire
Location: Orlando, Florida
Workout history: My history with running began at 13 when I started playing club soccer, which evolved into a love for running during my off-season. I come from a family of football players, so running to me wasn't foreign. I eventually worked my way up from running an average of two to three miles to six to eight miles at about a 7:30- to 8-minute mile pace. I was also averaging about four to five days a week running outside, and maybe one day running on the treadmill. After college, I wasn't seeing a huge difference regarding weight loss and physical endurance.
Why she tried HIIT: Having a thyroid issue prevents me from being able to lose weight quickly. Right after I graduated from college, I knew I needed to make a change to my fitness routine. I also suffered a back injury, so running was difficult, especially the distance I was used to running; therefore, I needed something that was easier on my back, didn't take more than 30-40 minutes to do and helped me get into the shape I wanted to be in quickly. I was also beginning to feel lethargic throughout the work week, almost having a "running-on-empty" effect. I made the switch in late 2012 to a HIIT-based workout, which I've been doing every week since then.
What she does now: My current routine consists of a combination of running once or twice a week, doing some form of HIIT with or without weights at least twice a week, yoga class once a week and spinning on the Peloton [indoor bicycle]. Total of six days a week.
My HIIT specifically is a combo of cardio/weights. Burpees, high knees, ski jumps, plank jacks, squat jumps, jumping lunges, speed skaters, running man and a number of weight exercises with three- to eight-pound dumbbells.
How her body has reacted: I'm so happy with how I feel and look. HIIT has given me the ability to LOVE working out. It's quick and easy, once you work up to optimum stamina, and has been extremely beneficial to my heart health.
I've also noticed a huge difference in my health as I no longer am prone to getting as sick. I've also noticed a change in my stress level, which has in turn helped alleviate my IBS. The more I sweat, the less stressed I am. I'm sure everyone can attest to that! I also am less tired throughout the day, especially since I spend most of my time behind a desk.
"I have much more muscle definition."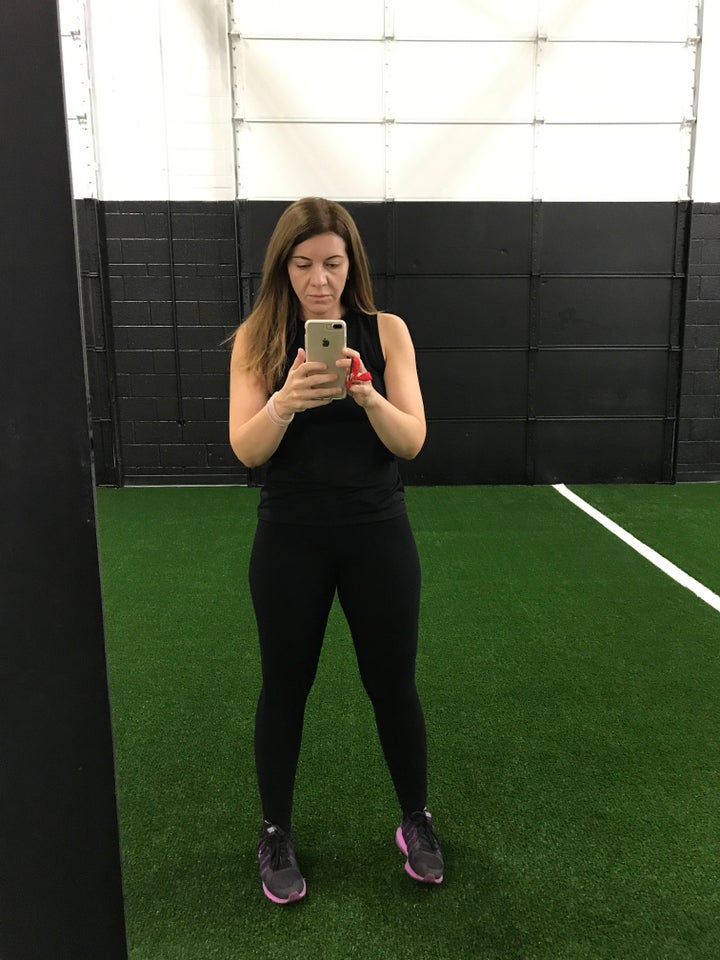 Location: Scottsdale, Arizona
Workout history: I [ran] three to five days a week [beginning] in high school.
Why she tried HIIT: I heard that HIIT was more effective, and would get me in better shape.
What she does now: I do HIIT two days a week and strength training five days a week. I also try to walk as much as I can, either outside or on the treadmill.
How her body has reacted: I have a lot more energy, I am eating better, and I am in the best physical shape I have ever been in. I have much more muscle definition.
"I feel so much stronger."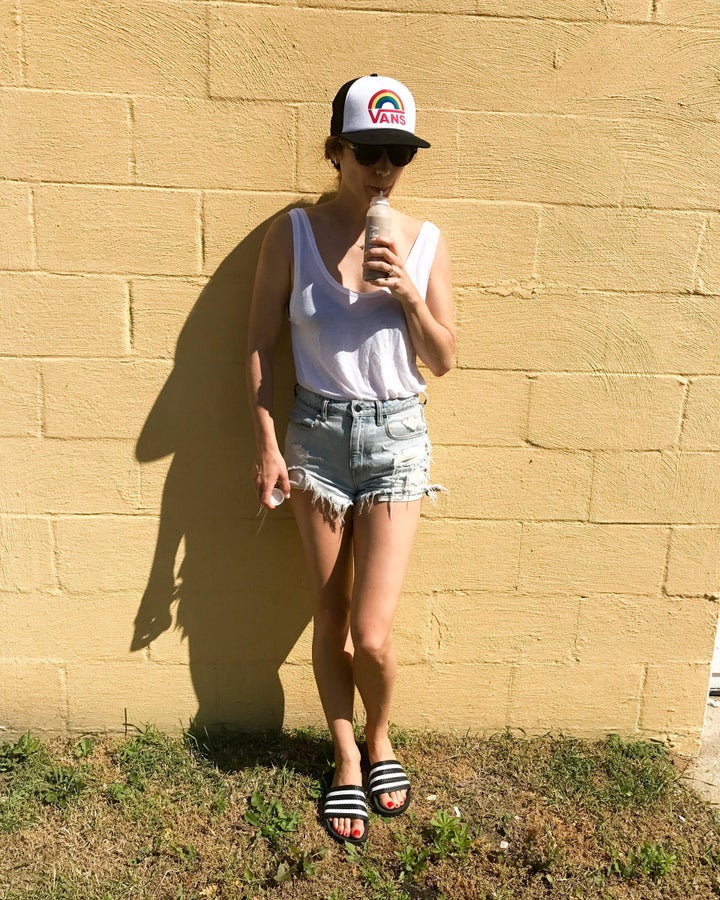 Location: Brooklyn, New York
Workout history: I ran because it was efficient, but I always hated it. I would do three to five miles on the treadmill and be done for the day. There was a period when I enjoyed running outside, but generally I was just trying to get it over with. I would alternate cardio sessions (runs) with yoga, and I worked out on average five to seven days a week.
Why she tried HIIT: I was getting married and hired a personal trainer. I was reluctant to do any sort of weight lifting before, because I didn't want to be "bulky." I now know that is a total farce.
What she does now: I take a lot of classes. I love SLT Brooklyn (formerly Brooklyn Body Burn) because they incorporate strength training with high intensity bursts, HIIT classes at Project by Equinox and modelFIT's sculpting and cardio classes. I also will do my own HIIT training at the gym, alternating jump rope, burpees, battle ropes, etc. in minute-long intervals. I do it for 30 minutes, stretch and am done. It goes by really quickly. I still do yoga, but only one or two times per week. I also own and operate RASA, a personalized nutrition and holistic wellness coaching business.
How her body has reacted: I feel so much stronger than I did when I was just running and practicing yoga. My yoga practice has also improved; I have the strength to do arm balances and inversions that I wasn't even able to attempt before. I also don't dread my workouts the way I did when I was running. And I have some muscle definition in my back, legs and arms. Still waiting for the abs, but at least that gives me something to work toward.
"HIIT has helped me recover faster from my hip surgery."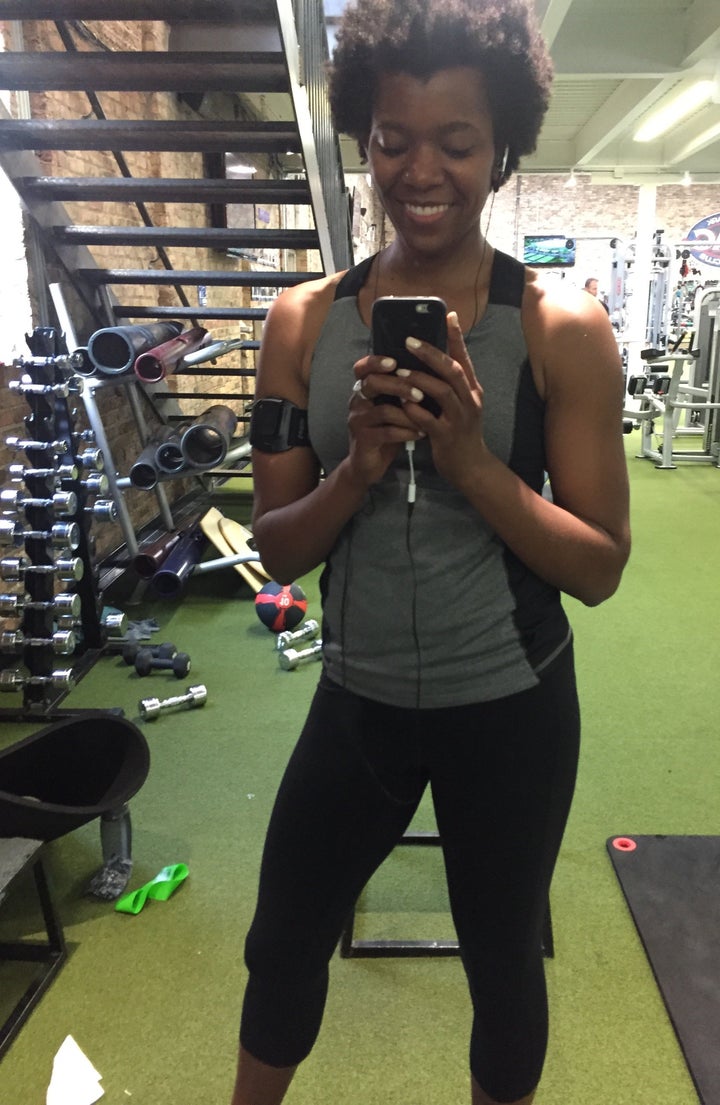 Workout history: I was lucky enough to skip the freshman 15, but it quickly caught up to me after college. Some of my family friends were avid runners, and encouraged me to sign up for a race with them. After downloading the Couch to 5K app, I began jogging in my neighborhood and was quickly hooked. I loved the way running allowed me to be competitive with others, if I wanted, or just push myself to gain a better time or extend my distance.
After moving to Chicago, I found a running group and signed up for a 10-mile race — my longest distance yet. By this time I'd grown to really enjoy running, but I wasn't seeing the quick results I expected from my increased mileage, so I started adding some intense workout classes for "cross training." I overdid it and it resulted in an injury. I ran my 10 miler, unaware at the time that I had a labral tear in my hip. I finished the race, but the pain was too intense to run the half-marathon I'd signed up for the next month. A couple of months later I was diagnosed, and a surgery day was set.
Why she tried HIIT: The recovery time for a hip labral tear surgery varies, but mine took much longer than anticipated. Meanwhile, the little bit of weight I had lost and muscle gained [from running] began to disappear. In addition to my weakening physical strength, the mental endurance I had forged as a runner took a big hit. The daily PT exercises were not nearly as rewarding as pounding the pavement every day, pushing myself to see if I could just go a little bit further, a little bit faster.
When I was finally cleared to run again, my mind and body didn't take to it as quickly as before. My hip still throbbed, even after short interval runs, and the fact that I couldn't run for more than a minute and a half was discouraging, to say the least.
So I started looking for alternatives that allowed me to gain the strength I needed in my hip and lower body, while still getting some good cardio in. I joined a gym and took a few high-intensity circuit training classes and loved it! HIIT allowed me to push myself to lift heavier weights, hold my plank for longer, push to fit in a couple more burpees each set. It was as much of a mental endurance builder as it was physical, while effortlessly including some of my PT exercises. I could get in and out of the gym in half the time and feel twice as accomplished.
What she does now: I work out three to five days a week and do HIIT on two or three of those days. Sometimes I take a class at the gym, others I make up my own routines and have fun trying new combos.
How her body has reacted: Since I started consistently doing HIIT in September 2016, I've toned up quite a bit, gaining muscle definition and strength that I didn't have when running was my primary form of exercise. I've lost around 10 pounds and feel more energized on the mornings that I make it to the gym. But the biggest change has been my mental health. HIIT has helped me recover faster from my hip surgery, both mentally and physically.
"I have more energy and love it."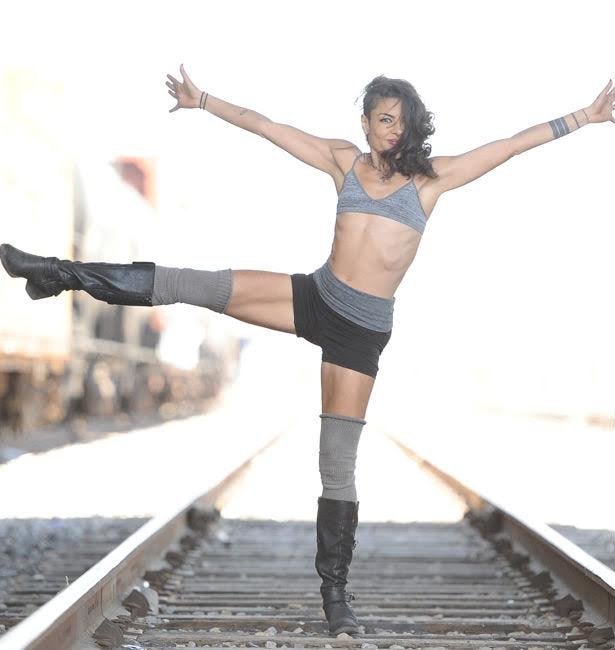 Location: Digital nomad living between Los Angeles and Greece, and other places in between.
Workout history: I have been running and jogging for years. Usually running in canyons. I was switching between running, hiking, yoga and spinning.
Why she tried HIIT: I was not seeing the toning I wanted despite years of working out regularly. I cut down my workout time and starting doing HIIT at Set and Flow using kettlebells, Pilates moves, heat and combining with a ketogenic diet. I immediately started seeing benefits.
What she does now: HIIT classes about three or four days a week, and alternating with hiking and walking. Decided running is not good for knees.
How her body has reacted: I finally started seeing abs and cuts that I have been trying to get for years! I have more energy and love it.
"I was burnt out and I wanted to explore new things."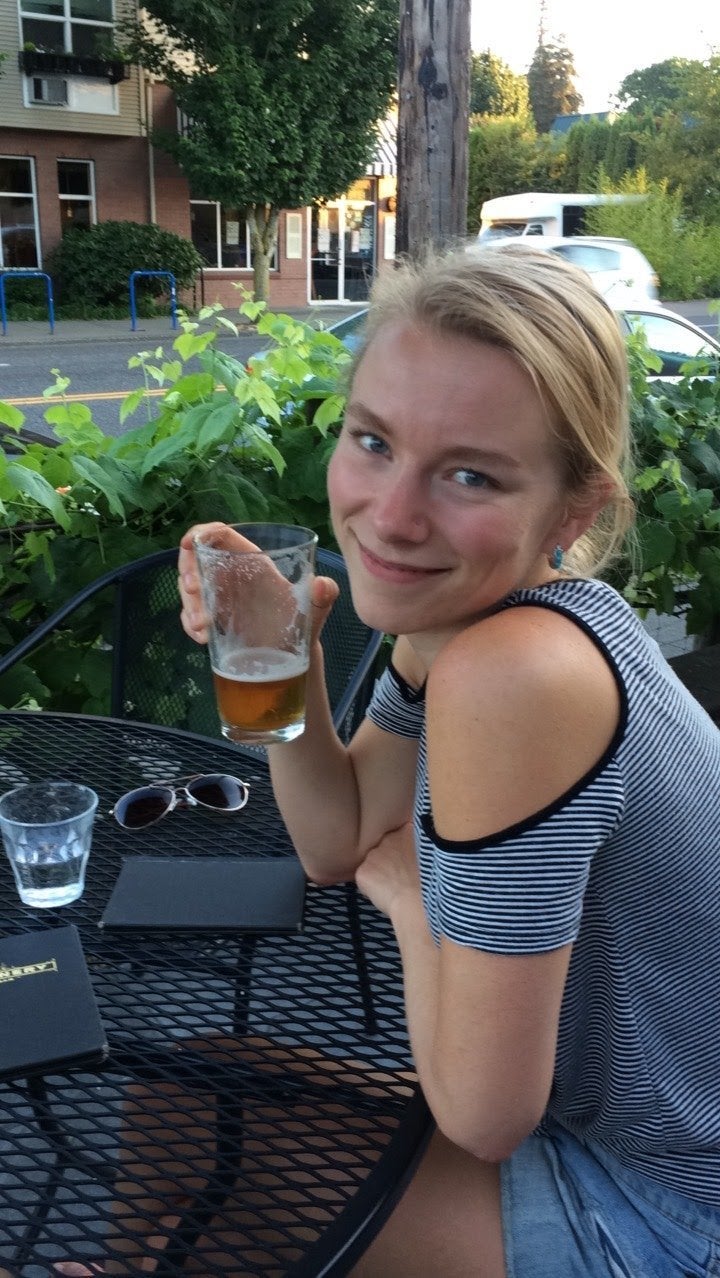 Location: Portland, Oregon
Workout history: I ran varsity track for four years in high school, but really ramped up my running when I got to college and walked onto the track and cross-country teams. Due to the nature of the sport, track being in spring and cross-country in the fall, I was constantly training. I ran six days a week; we would take a two-week break twice a year, but otherwise it was all running, all the time. Our workouts varied depending on the time of season and race we were preparing for. Easy runs were typically five to six-plus miles. Hard, long-distance workouts were typically seven-plus miles, and we also did speed workouts with sprints and intervals. I ran 30 to 40-plus miles most weeks. We did some lifting during the winter months, too.
Why she tried HIIT: I competed for three years of track and two of cross-country. It was great in a lot of ways, but it owns you. And for me personally, I found it made me hypercritical of my body despite being in great shape. I quit the team after my junior season because I had been an athlete for 10 years, I wasn't enjoying running, I was burnt out and I wanted to explore new things. I haven't run much since (but still get referred to as a runner, which is funny).
What she does now: I really enjoy the Kayla Itsines HIIT workouts. I've done her 12-week program a few times. I also go to HIIT classes and weight classes at my gym throughout the week. I try to work out four to five times per week and I try to mix it up so I don't get bored. I like that the HIIT classes are a great workout without taking as long. I still enjoy running occasionally, but it's never that long and it's more just a way to be outside.
How her body has reacted: I thought my body was going to change a lot after stepping away from running; specifically, I expected to gain weight and feel less healthy. But that hasn't happened. I look the same and in some ways, I feel like my strength is more evenly distributed. My upper body was always pretty weak when I ran, but now it's stronger. I would say I feel more balanced because I'm working so many different parts of my body. Running as much I did was also exhausting and time consuming, so I feel like I have more energy as well.
Every workout is different. Please check with your doctor or an expert to discover what works best for you.
Related