WARNING: The following image may disturb some readers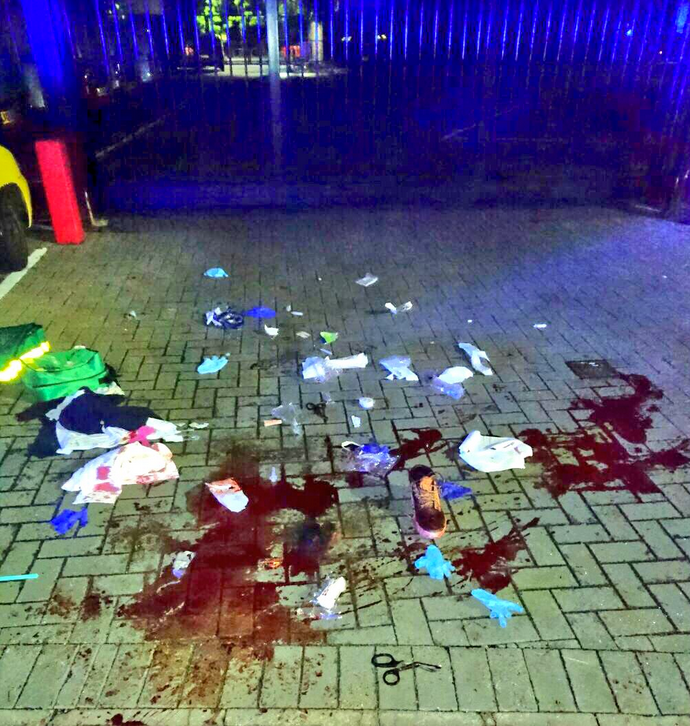 The London Ambulance Service has published a picture showing the bloody aftermath of a stabbing in north London that left a young man suffering suspected "life-changing" injuries.
The picture, taken from the crime scene in Coburg Road, Wood Green, shortly after midnight on Saturday shows blood splattered across the pavement as clothes and medical supplies are left strewn on the ground.
The image was taken by the London Ambulance Service's Joint Response Unit which works alongside police.
The unit tweeted: "Another quick, life saving #collaborative response with @MPSHaringey to a patient stabbed. Taken to a Major Trauma Centre as a priority."
Police were called to the scene shortly after 3am on Saturday to reports of a stabbing.
The victim, a man in his 20s, was taken to an east London hospital with "possible life-changing injuries", the Evening Standard reported.
Police are not yet believed to have made any arrests.