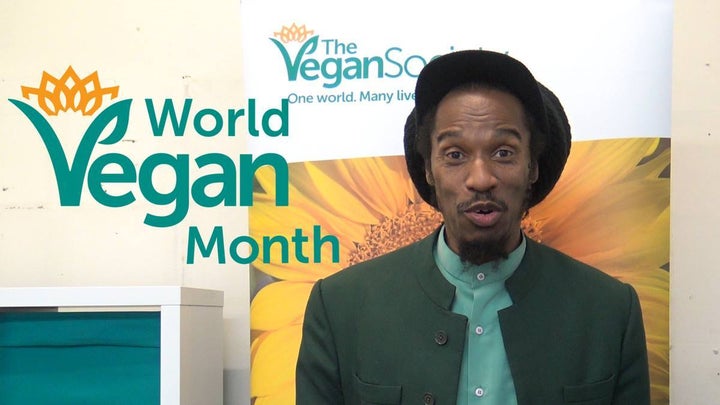 Veganism is all about being hopeful, positive and kind towards all animals, and this is exactly the message we set out to spread with our annual celebrations of World Vegan Month in November.
The festive month kicks off World Vegan Day on November 1 and is celebrated to recognise how far the vegan movement has come, to highlight how accessible and beneficial the vegan lifestyle is, and to encourage the vegan-curious to adopt veganism by sharing advice, recipes and ideas.
Back in 1994, right after Halloween when the world stripped down to its daily clothes, the then president of The Vegan Society, Louise Wallis, decided to set November 1 as World Vegan Day. The charity was founded in November 1944 and the celebration was created to mark its 50th anniversary. Now every November, vegans across the globe take part in celebrations, social media activities and events from vegan street outreach to potlucks.
The main call for action was to encourage non-vegans to take the 30-Day Vegan Pledge – a challenge that everyone can sign up to on The Vegan Society's website to receive an email every day, with tips, advice and recipe ideas. The aim is to help people ease into veganism over the course of the challenge, help them understand why being vegan is so vital, and of course to encourage them to remain vegan by giving them the practical information and support they need.
World Vegan Month inspired dozens of really positive articles in at least 50 different online publications, including national newspapers such as the Telegraph, the Guardian, Metro, Mirror Online, the Sun, the Daily Express and the Daily Star. From vegan recipes published all over the place, to advice pieces on how to veganise your dishes, to journalists taking the Vegan Pledge, the lifestyle definitely took centre stage this November.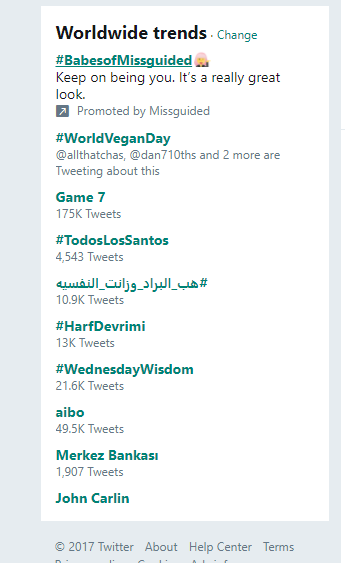 Thanks to the collective effort of The Vegan Society's Twitter followers, #WorldVeganDay was trending at number 1 worldwide for most of the day. Of course the charity wasn't the only one working hard to make the vegan voice heard; other vegan and animal rights organisations hosted events and spread the word on social media about the celebration. Businesses, brands and individuals also joined in, helping to reach more people.
Go Vegan World ran yet another one of their amazing adverts, covering the huge billboards in the London Underground with pro-vegan messages. There is something interesting to look at when waiting for your tube at last!
It's easy to become sad and pessimistic after learning what happens to animals on a daily basis in the meat, dairy and egg industries but it's important to turn these emotions into something positive for animals' sake, and spread the vegan message with passion and kindness.
World Vegan Month is for every vegan to celebrate the huge difference they're making as well as help others to learn about, understand and finally choose our amazing lifestyle. Even though World Vegan Month is coming to an end, let's never stop working hard to inspire people to go vegan and let's make every month a vegan month!