Sally Phillips' documentary about Down's syndrome has sparked intense debate.
The actress called into question the ethics of pregnancy screening and the termination of babies with Down's syndrome, while setting out to discover why babies born with the disability are viewed as a "burden" in society.
Many praised the show for "encouraging a different conversation", however some claimed it offered a "one-sided" and "anti-choice" view.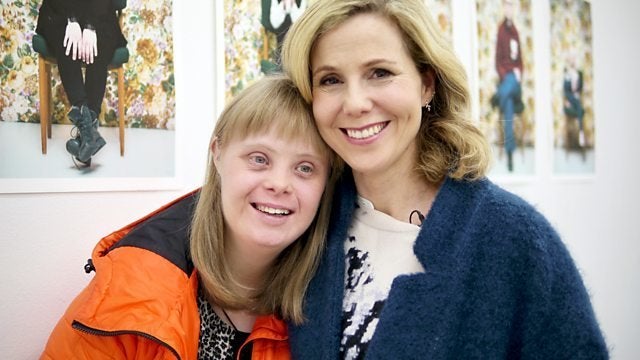 In the documentary, Phillips, who has a son with Down's syndrome, said NHS guidance surrounding babies with Down's syndrome is "frightening" for mums-to-be.
She also questioned the ethics of pregnancy screening after discovering that the number of people terminating Down's syndrome pregnancies has risen by 40% in the past decade.
The show fuelled plenty of debate on social media, with some saying the documentary was "one-sided".
Journalist Hadley Freeman tweeted to say that Phillips was "absolutely right" to say Down's syndrome is often depicted as a "tragedy", but said she disagreed with her views on screening.
"Honestly, I was really disturbed that the BBC screened such a one-sided, slanted documentary that tipped into blatant anti-choiceness," she said.
"Just because *some* - not all (I wasn't) high-risk women get doom-laden advice when they are screened, it doesn't mean screening is bad.
"Screening is good: it equips women with foreknowledge. If the advice is bad, tackle the advice, not the screening."
She added: "I understand why Phillips is so disturbed by the idea of women aborting their DS [Down's syndrome] babies. But she is not those women. Those babies aren't hers."
Genevieve Edwards, director of policy at Marie Stopes UK, said: "Women seek abortion for a myriad of reasons, each personal to her, and her circumstances.
"Any decision about continuing with a pregnancy or seeking abortion must rest with the woman, and her alone. It's wrong to put women under pressure either way."
Others were keen to wade in on the debate.
Luke Heyes said "choice isn't the issue here", before adding that "it's the conditioning and lack of education as to what kind of babies are deemed as 'acceptable' which is the problem".
Gwen Moulster said it was a "brilliant programme encouraging a different conversation".
Sharon McDaid said the show was "right to raise questions and challenge assumptions about the value of disabled lives".
Related