'X Factor' hopefuls Brooks Way have been axed from the show permanently, it has been confirmed.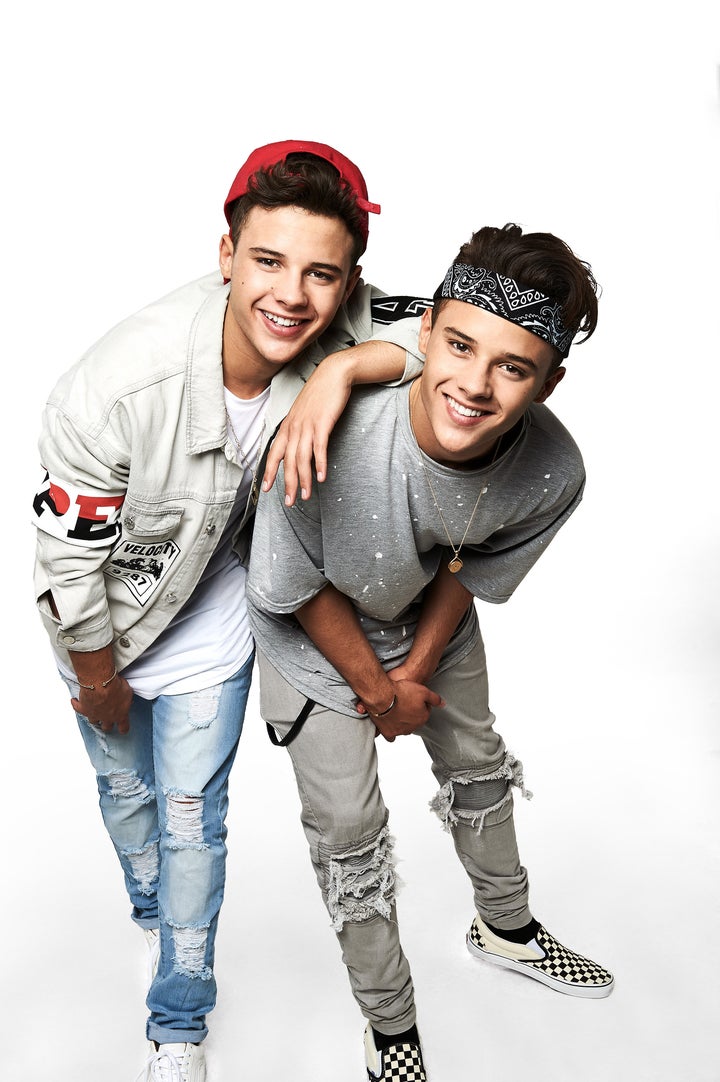 Host Dermot O'Leary explained their absence from the first live show of the series was "due to circumstances", but they will now not be returning.
Josh Brooks' former girlfriend Amelia Clark claims Josh punched and bit her during their four year relationship, which came to an end earlier this year.
The twins took to Twitter over the weekend to slam what they described as "false allegations" made against Josh.
"Today, we have had a tough day with a false allegation. Don't believe everything you read, both Amelia and Josh will be stating the truth," they tweeted.
They added: "The truth always wins."
Rylan Clark Neal confirmed the brothers had been axed during Monday's 'This Morning', and also revealed that they'll be replaced by another group.
Rylan said: "It's really sad news about the boys. Something arose at the weekend, but I'm not going to go into that now. The boys are gutted. We wish them well but someone will be replacing them."
An X Factor spokesperson added: "Following the allegations relating to Josh Brooks, we have decided by mutual consent that Brooks Way should leave the competition."
Following the news, Josh issued a statement, apologising "to everyone involved".
"I've decided that it's best not to be on the show at this time. While not everything that has been claimed is true I would like to apologise to everyone involved," he said.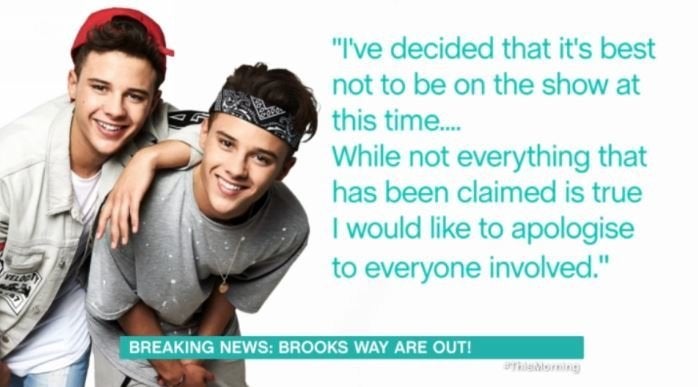 Just who will replace the twins has yet to be announced, but it will be 4 of Diamonds, Tom and Laura, Skarl3t or Yes Lad, who all made it to Judges' Houses last month.
Who do you think should replace Brooks Way? Let us know below...
'This Morning' airs weekdays at 10.30am on ITV.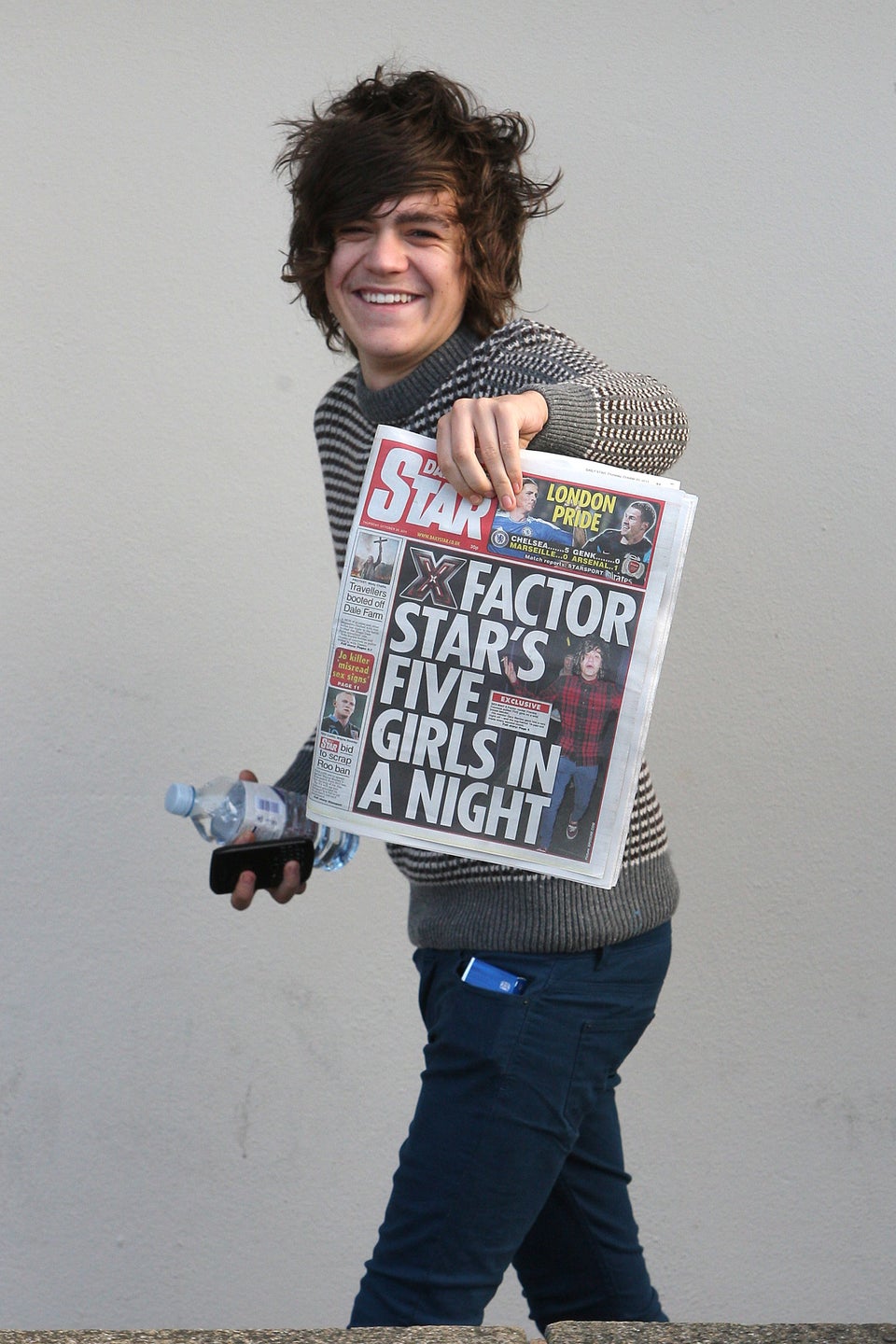 'X Factor': Most Controversial Moments