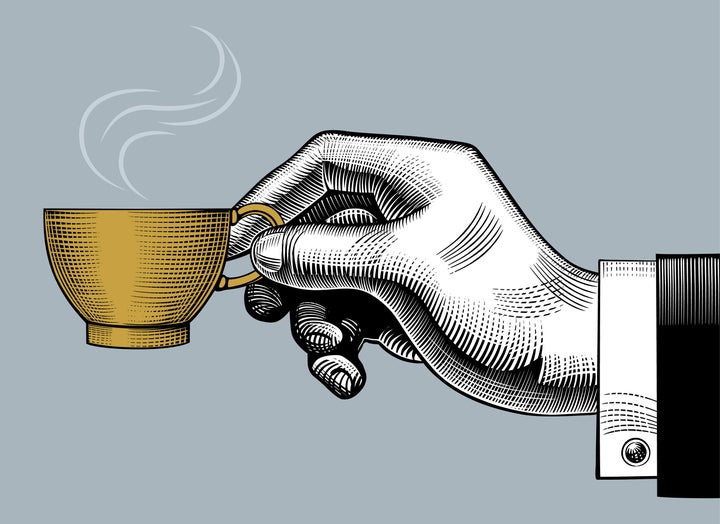 It's day six of the Yorkshire Tea debate – and a new meme has emerged: "Sue, you're shouting at tea".
Let us take you back a few steps. On 21 February, Tory minister, Rishi Sunak posted a photo about his favourite brew, Yorkshire Tea, which prompted and extreme and unexpected backlash.
A few days later, the tea company urged people to "be kind" after its staff had to field "furious accusations and boycott calls" after the photo. In a series of tweets on Monday, the firm stressed to followers it was not "asked or involved" when the Tory minister posted an image of himself on Friday afternoon.
Nearly a week later, some people can't let it drop. "The last thing I want to do when I'm making a tea is to think about what the Tory, who was blatantly advertising your tea, paid or otherwise, will be doing to continue to grow the rich/poor gap," a Twitter user named Sue wrote yesterday.
While the tea brand attempted to reply calmly, Sue carried on.
In the end, Yorkshire Tea tweeted her back: "Sue, you're shouting at tea. Please do look after yourself and try to be kind to others. We're going to mute you now."
The response has had nearly 30,000 likes and more than 5,000 retweets to date on Twitter – and the PRs are no doubt rubbing their hands together in glee.
In fact, the simple phrase "Sue, you're shouting at tea", has already become a meme.
Some want it written on a T-shirt...
Others think it's the quote of 2020 already
Some pointed out it was a brilliant PR move
Others suggested it could be the new slogan for Twitter
And someone even made a song. Yes, really
It was nice to see other tea brands there in solidarity
Could we be any more British?