A mum who was fed up of her daughter returning home from birthday parties with a plastic party bag filled with plastic goodies, many of which have a very short life span once in little hands, decided to create her own recyclable range.
Emmeline Hundleby, from Croydon, has set up her own business selling children's party bags that are recyclable, biodegradable, reusable or compostable and free from animal products.
"Our bags are about having fun, but doing it kindly and consciously," she said.
"There is no single-use plastic at all in our bags - everything is reusable, recyclable and, where applicable, fair trade and supportive of charities and NGOs that create the products."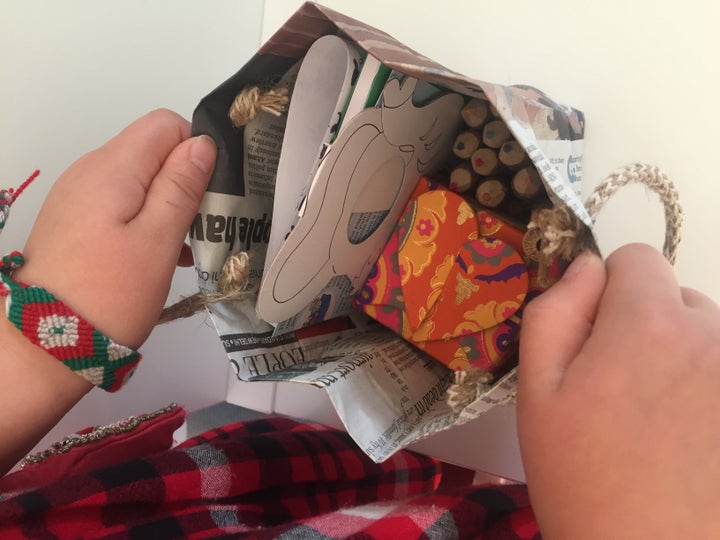 The idea for the business, called Plastic Free Party Bags, came about because although Hundleby appreciated the gesture of giving children party bags, she was frustrated by the amount of plastic her daughter was bringing home.
"We knew the toys would last a day at best before ending up in the bin. Even though the bags are a generous gesture, the items inside are damaging the planet," said Hundleby.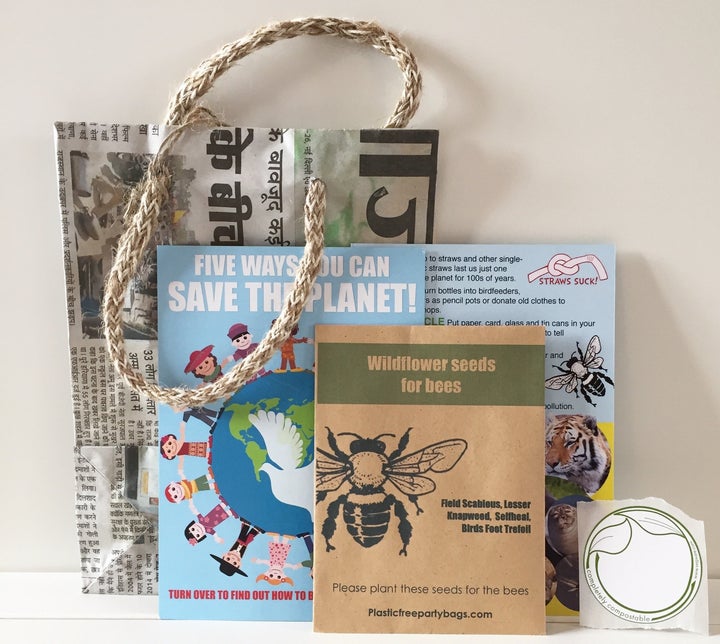 The bags are made in India by former "street kids" who are now grown up. Hundleby told HuffPost UK it helps provide employment to around 80 women and the profits from sales go into providing counselling and education for children.
Hundleby then fills the bags with gender neutral toys, such as pencils made from twigs in Thailand, bamboo whistles from Indonesia, and wild flower seeds from the UK.
Her plastic-free party bags pre-filled with eco-friendly goodies are suitable for children aged from three and range in price from 99p when bought in bulk to £4.50 and £14.