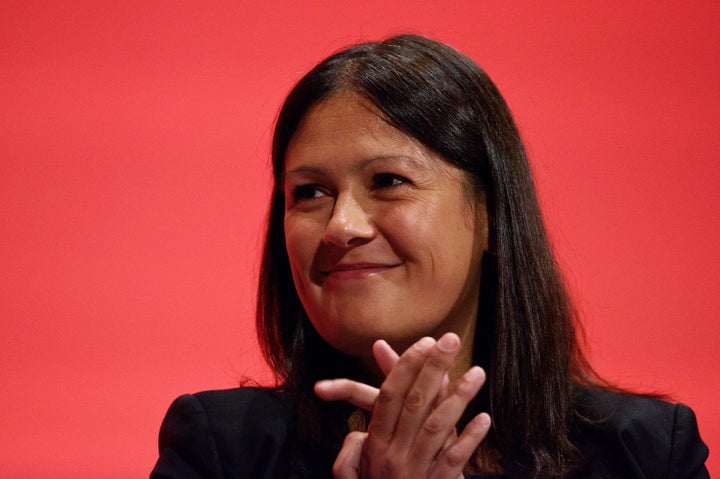 A cross-party group of young MPs have urged young voters to reject the "dystopia" of Brexit.
With just two days to go until the country votes in the EU referendum, 16 Conservative, Labour and SNP MPs, mostly in their 20s and 30s, have signed a joint letter warning against the "angry, intolerant, limited, sepia-coloured" vision of the UK presented by Nigel Farage.
"The EU referendum is not just an economic choice, but a choice about what kind of country the United Kingdom is - and should be. A country of the future - open, socially liberal, tolerant and prosperous," they write.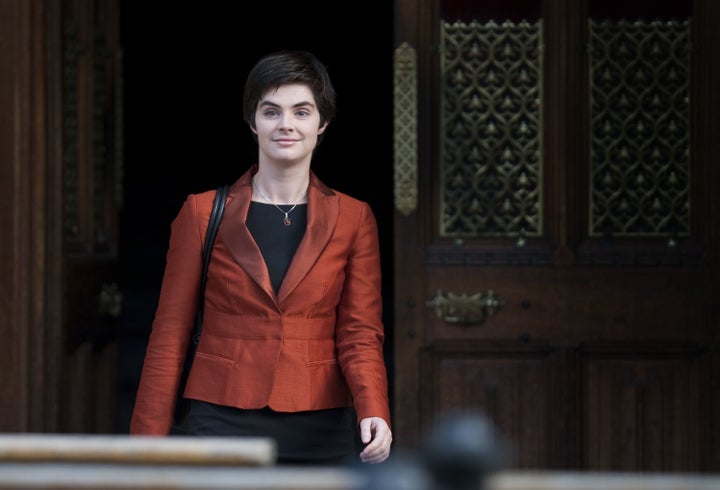 Signatories to the letter, which can be read in full below, include Labour shadow ministers Lisa Nandy and Luciana Berger, former Conservative Treasury minister Chloe Smith and SNP frontbencher Callum McCaig.
Young people are seen are more likely to vote in favour of EU membership on Thursday than older people.
The MPs from the three opposing parties write that while they disagree on most issues, they share a belief in EU membership.
"Young people could decide this vote. More have registered than ever before. We are the ones who have the most to gain if we stay in the EU and also the most to lose if we leave," they write.
"We were all born after most other MPs. We did not grow up to re-fight old battles. We went into politics to shape the future. And while we debate most things fiercely across Parliament, we share a common view: that the best possible future for our generation is one inside the European Union.
"We don't want to be 'Generation Brexit' - poorer, less connected to the outside world, and less able to change the global problems which affect the UK."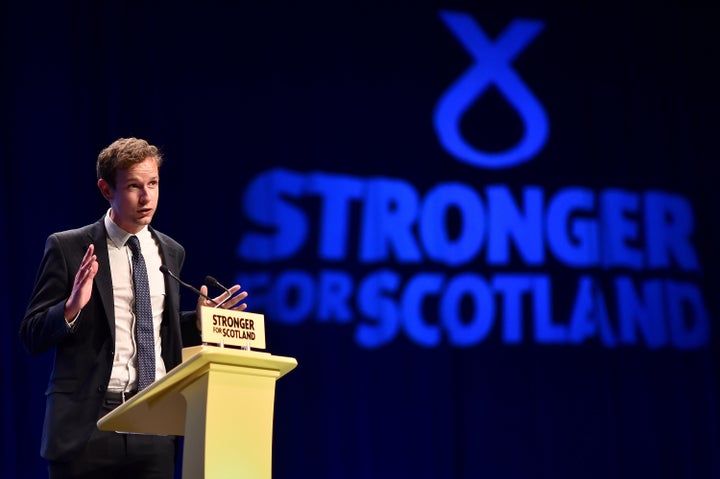 Targeting younger voters, the MPs write that Brexit risks a recession that would hit 16- to 24-year-olds the hardest.
The EU, the MPs say, has led to cheaper to travel and cheaper phone calls. "Next the EU will make it cheaper to download films. Our generation is building its future on being connected," they write.
"Working together is not always easy. It often brings problems and set-backs. In a group you don't always get your way. But it's better to try with other nations to jointly solve the problems of our age, and we often succeed. We prefer the advantages of membership to a 'go-it-alone', us-against-the-them dystopia.
"Let's not turn our backs, temper our ambition or lower our sights. Our generation doesn't recognise Britain as an inward-looking or isolated country."
Letter in full
The EU referendum is not just an economic choice, but a choice about what kind of country the United Kingdom is - and should be. A country of the future - open, socially liberal, tolerant and prosperous. Or Nigel Farage's Britain - angry, intolerant, limited, sepia-coloured.

We were all born after most other MPs. We did not grow up to re-fight old battles. We went into politics to shape the future. And while we debate most things fiercely across Parliament, we share a common view: that the best possible future for our generation is one inside the European Union.

We don't want to be 'Generation Brexit' - poorer, less connected to the outside world, and less able to change the global problems which affect the UK.

The EU is not just a historical project. It is a practical project which is helping to deliver things our generation cares about; and which the UK, acting alone, cannot deliver.

Whether we are talking of tackling climate change and its impacts globally, protecting our environment, the ongoing refugee crisis, or tackling world poverty and inequality, the best outcomes require European co-operation. No nation, however strong and rich, can deal with today's global challenges alone.

Take the environment. It makes little sense only to try to tackle problems country by country. We need a concerted effort. Since the 1990s the EU has introduced safeguards protecting wildlife and tackling climate change. By establishing a level playing field the EU has helped stop a 'race to the bottom' on environmental standards across Europe and shaped the global debate.

Then there is the fight to end global poverty. The EU coordinates half of all global aid. With this aid, millions of people all over the world have been lifted out of poverty, with access to clean water, maternal health and basic education. The UK is a development superpower but working with the whole of the EU we can be the first generation that ends extreme poverty.

More practically, the EU has made it easier and cheaper to travel. Flights are also safer as a result of tightened regulations and improvements in air traffic control. And when we do travel in Europe, our calls are cheaper than ever before. EU reforms of the telecommunications markets, together with new technology, has led to lower prices: The cost of international telephone calls has fallen by more than 80% in the last 30 years, while mobile phone roaming charges have been significantly reduced. Next the EU will make it cheaper to download films. Our generation is building its future on being connected.

Working together is not always easy. It often brings problems and set-backs. In a group you don't always get your way. But it's better to try with other nations to jointly solve the problems of our age, and we often succeed. We prefer the advantages of membership to a 'go-it-alone', us-against-the-them dystopia.

Let's not turn our backs, temper our ambition or lower our sights. Our generation doesn't recognise Britain as an inward-looking or isolated country.

Most of all, let's not risk a recession which will damage young people. Every independent expert has warned of the economic consequences of leaving the EU. Young people in Britain bore the brunt of the financial crisis, with a larger proportion of 16- to 24-year-olds out of work than any other age group. They would again suffer the most if the UK leaves the EU.

Young people could decide this vote. More have registered than ever before. We are the ones who have the most to gain if we stay in the EU and also the most to lose if we leave. That is why we will vote to stay in the EU on 23rd June.

Signatories

Labour

Jess Phillips
Ali McGovern
Wes Streeting
Lisa Nandy
Melanie Onn
Luciana Berger

Conservatives

Chloe Smith
Luke Hall
Craig Williams
Chris Skidmore
Robert Jenrick
Ben Howlett

SNP

Callum McCaig
Kirsty Blackman
Stuart Donaldson
Stewart McDonald