Goethe institutes in Greece and Spain have been reporting record numbers of applicants for German courses since the start of the crisis as economic circumstances encourage more and more people to try their luck in another member state. That is why the European Parliament's consideration of a proposed update on rules governing the recognition of professional qualifications, which would make the process easier and enable more people to capitalise on their skills across borders, is so important.
Europeans are increasingly exploring opportunities in other member states. In 2011 12.8 million EU citizens, 1 in 40, lived in a member state other than their own. Luxembourg had the highest proportion of EU citizens from another country as 37% of its population came from elsewhere in the EU, while Ireland was fourth with 6.5%. In the UK 3.3% of the population came from another member state, less than Belgium (6.8%), Spain (5.0% including many Britons) and Cyprus (12.5%). As all of the figures were collated in 2011, today's numbers could be higher.
Freedom of movement is one of the EU's fundamental rights; however professional mobility is being held back by the lack of simple and clear rules governing the recognition of qualifications. Of more than 800 regulated professions in the EU, only seven are recognised automatically without having to prove equivalence to a qualification in the host country (architects, dentists, doctors, midwives, nurses, pharmacists and vets). This is borne out by complaints submitted to Solvit, an online problem solving network in which EU member states cooperate to work out problems caused by the misapplication of internal market rules without having to resort to legal proceedings. Most complaints come from people experiencing problems in getting their qualifications recognised so that they can work in another EU country.
To overcome these problems the European Commission has proposed simplifying the procedures for recognising professional qualifications, while maintaining a high level of quality and safety. It wants to introduce something the European Parliament has been advocating for years - a European Professional Card. The card should simplify the administrative procedure for recognition, make it more transparent for citizens and increase trust among the competent authorities.
Parliament's internal market committee will vote on the proposals on Wednesday 23 January, the last step before it can be dealt with by all MEPs during plenary. The report written by French Social Democrat MEP Bernadette Vergnaud calls for some changes, including the right of member states to refuse access to any profession with implications for public health, patient safety or health monitoring. In addition, she wants the deadline for processing applications to be extended to ensure optimum functioning of the system and a better quality of service.
At a time when the crisis continues to rock Europe, a simpler and easier recognition of professional qualifications would stimulate mobility and offer a much-needed jolt to the economy.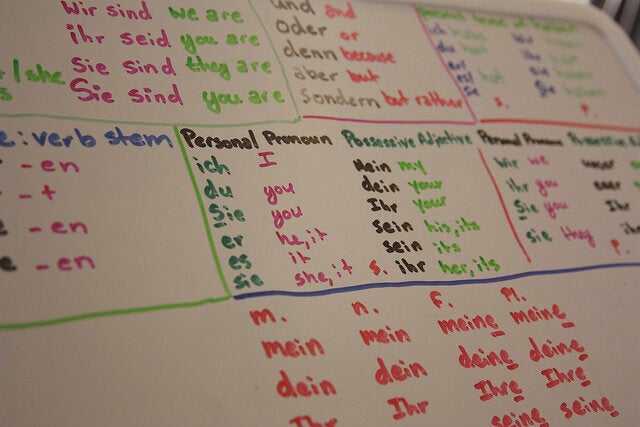 Thank you to origami_potato for making the photo available under the Creative Commons licence