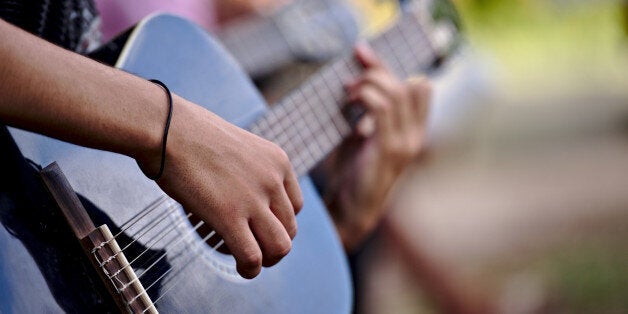 As we confront unprecedented political and economic changes both in the UK and across the world, just how important are the arts to our society? Do we need to protect them at all costs or, if push came to shove, should investment in the arts be the first thing to go?
While many of the challenges we face are new, questions around the role of the arts in our lives have been rumbling on for years. Concerns over investing in the arts often focus on attempts to quantify the benefits, such as what they add to society, how this can be measured, and how this compares to the advancements and ground-breaking research that could arise from prioritising other areas for financial support.
In reality, of course, these fields and their contributions are not directly comparable. Not only do they answer very different needs within our communities and our wider society, but the benefits that arise from promoting these fields are often intrinsically interlinked.
Through improbable yet compelling films that both imagine and inspire technological advancements, we can explore the implications for human behaviour and society of Artificial Intelligence, for example. Variations on man vs machine, man becomes machine, machine saves mankind, and even perhaps "machine becomes man" take us to the boundaries of where consciousness, purpose, free will, pre-destination and ultimately immortality might lie.
For those who have suffered from loss, conflict, betrayal or despair, the benefits of art therapy can be transformative. Similarly the power of theatre in education for developing empathy and diminishing the barriers that separate us; the contributions the arts can make to relationship development are far-reaching. The impact of these contributions often depends on the ways in which the arts are utilised and interpreted. When we look to the world around us, there are countless examples of how promoting creativity and artistic expression can inspire innovative ways to identify, investigate and bridge gaps in our common understanding, even across unrelated fields.
A recent project at Cheltenham Ladies' College combined Art and Statistics to create a visual representation of pupils' journeys, whilst another saw hand-drawn postcards by over nine hundred girls and staff create one unique snapshot of our individual and collective identities. Presented as outdoor promenade theatre, The Taming of the Shrew was reimagined against a backdrop of WWI and women's suffrage, whilst in the theatre we had the timelessness of Star Wars in a Shakespearian setting.
These many photography, performance, song-writing, poetry, graphic design and mixed media installations by pupils continually remind me of the ability the expressive arts have to motivate the next generation to reinterpret, challenge and enjoy the world around them. Throughout history, they have provided an invaluable means of highlighting and speaking out about injustice, expressing solidarity, and inspiring and celebrating progress.
Today, we continue to utilise the arts to express political protest, personal identity, messages of love and communion, rage, faith, reconciliation after conflict, and mutual understanding. These endeavours continue to elude quantifiable measurement, but surely as we face the challenges of the 21st century together, they remain as vital, powerful and resonant as ever.
Related