This weekend we celebrated my good friend Lucy's baby shower with cupcakes, bucks fizz and Maryland cookies. It was actually supposed to be a hen do we were preparing for, but nature has a way of changing these things and that has now been postponed for another year! So, myself and Debbie (the other 'would have been' bridesmaid!) wanted to make the afternoon as special as we could for Lucy knowing how drastically her plans had changed from wedding planning to baby planning, and give her an afternoon that was just about her and nothing else.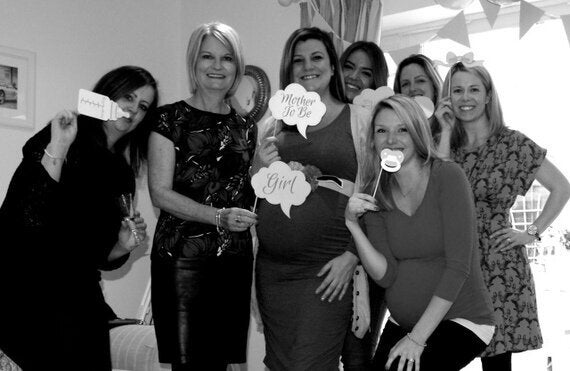 Lucy, her mum (and her prediction!) and some of her besties celebrating her special day!
Baby showers might be a fairly recent trend in the UK, but there are so many online sites catering for this celebration that really make the day personal for the new 'mum to be'. We decided to keep the day simple and relaxed by hosting at mine and instead put our budget into the personal touches that Lucy could keep for years to come.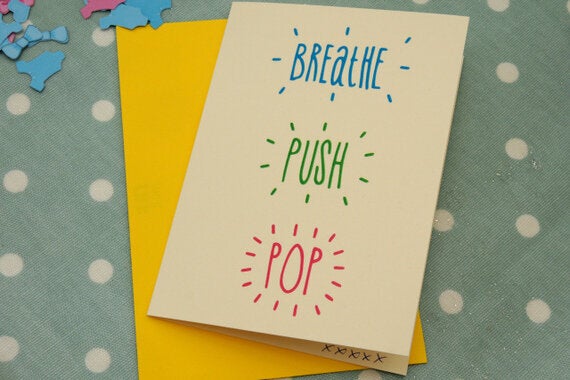 This card made me laugh... IF ONLY!!! I found this online at Tea and Toast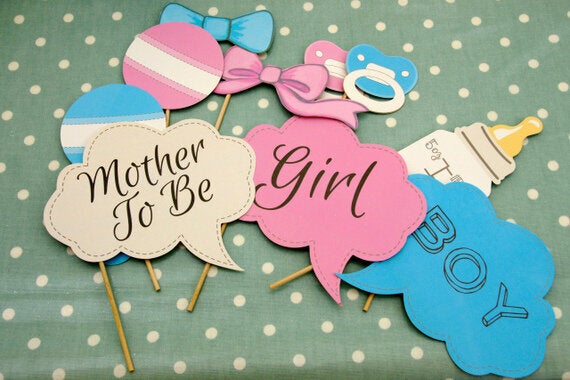 Baby Shower Photo Booth props from Postbox Party.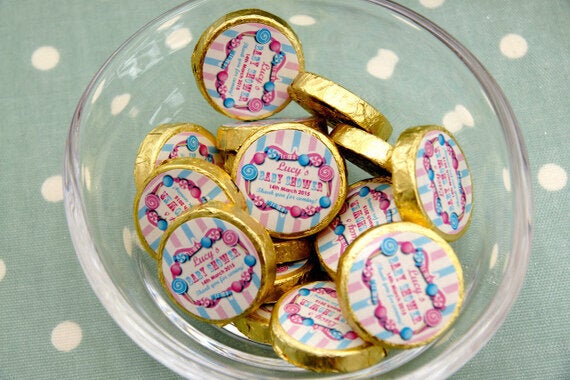 Yummy mint chocolates personalised just for Lucy!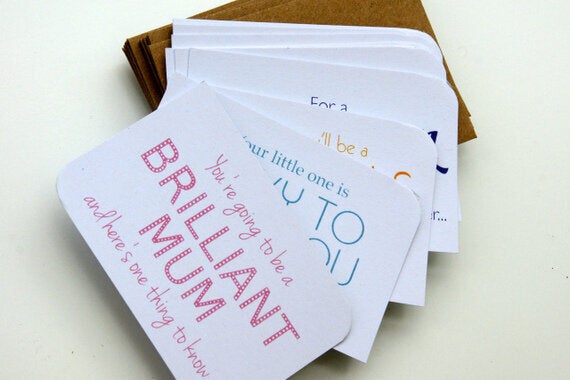 Mummy to Be notes for the guests to write a message for the expectant mum. Have since heard that the 'mum to be' was almost in tears reading them all at home! Available from The Green Gables.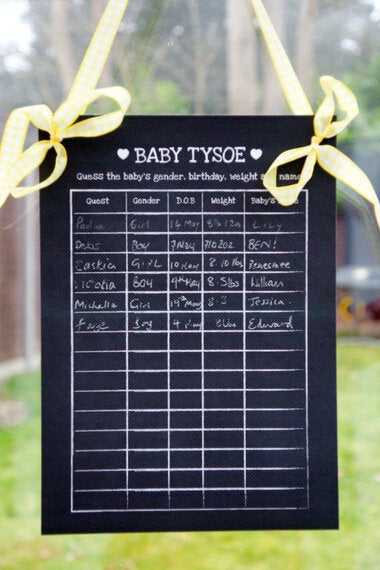 A personalised predictions board, such a special keepsake for the new parents! Available at Postbox Party.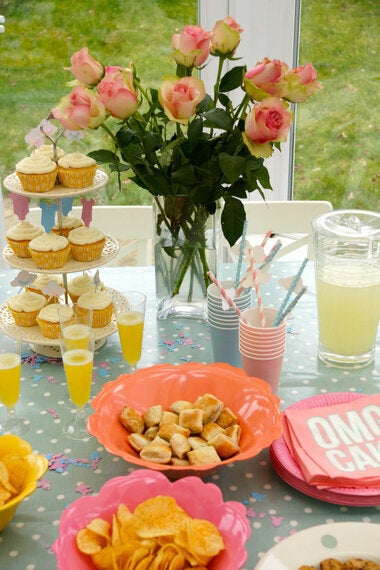 Cake toppers, straws and table confetti all by Postbox Party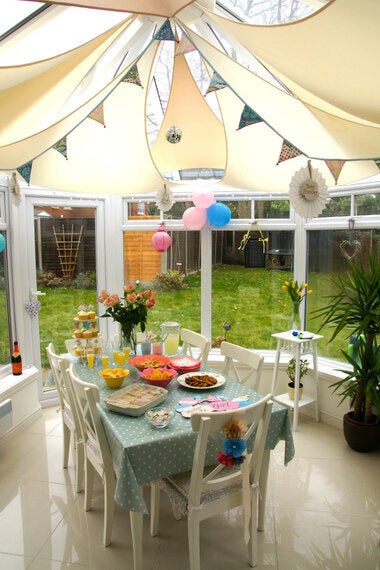 We kept the decor simple with bunting, pom poms and balloons. The yummy cupcakes were made by our friend Michelle and the rest was basically children's party food. I personally don't think you can beat cheese and marmite finger sandwiches.
We had already decided that the day would be more about a good old fashioned girly catch up than a traditional baby shower, but the event just isn't complete without a couple of games so we snuck in the following to get into the mood!
This is my personal adaptation to the celebrity baby game. Rather than print off the popular game and ask people to write down whose baby belongs to who (which can be quite time consuming), simply read out a load of celebrity baby & child names and ask the guests to shout out the celebrity parents - you'll be surprised how competitive it gets! Especially when a chocolate Lindt ball is given to the first correct call out :)
Often a depressing outcome for that mum to be when she realises all her friends think she is much bigger than she actually is...! But essentially you estimate the size of her new waist line with a ribbon and each person marks their name on their guess. Winner gets a prize (usually more chocolate!) - and the person who is most out gets a booby prize, which on this occasion was a set of ceramic sperm salt and pepper pots.
But of course, the real highlight is watching the excited 'mum to be' be spoilt rotten with beautiful gifts! Here are a few gift ideas that are guaranteed to make her smile.
My 1st Years have a wonderful collection of gifts that are so beautifully packaged in a turquoise box and white ribbon. The foot and hand imprint set makes a wonderful keepsake gift.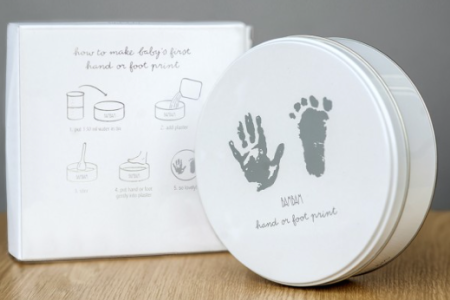 Image Credit: My 1st Years
For the ultimate in show stopper gifts - head straight to Babyblooms. These beautiful bouquets are quality baby clothes and accessories disguised as roses. The only downside of this gift is that they are so beautiful you won't want to pull it apart to use! They have something for every budget and I just can't recommend them enough.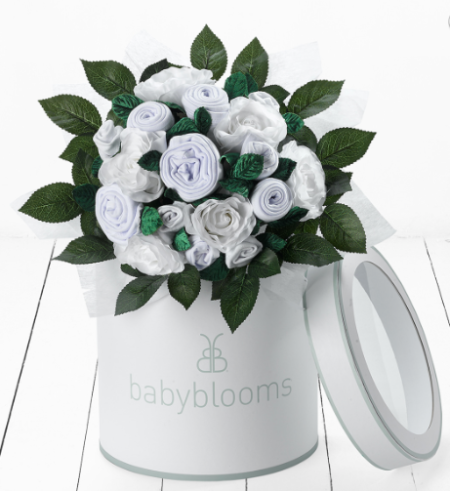 This silk and bamboo Babes with Babies blanket is the ultimate in newborn luxury...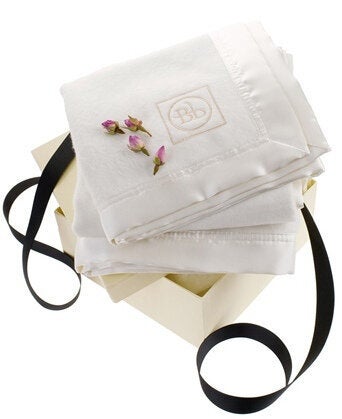 Image Credit: Babes with Babies
One for all the girls to chip in for is this fabulous cashmere newborn set from My 1st Years. You can actually get it personalised with his or her initials for the true royal experience!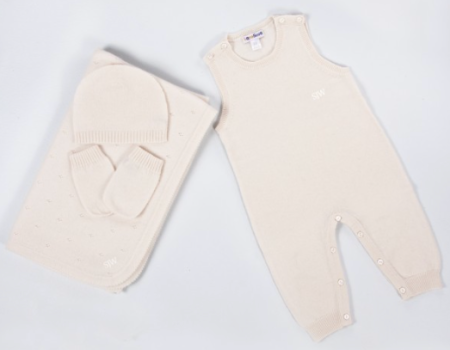 Image Credit: My 1st Years
And finally something a little more practical. This is the coolest little nightlight I have come across and it is by Brother Max. It hangs on the door handle so when the child gets a little older, they can take it off and carry it with them to help them see their way to the toilet! How cute is that!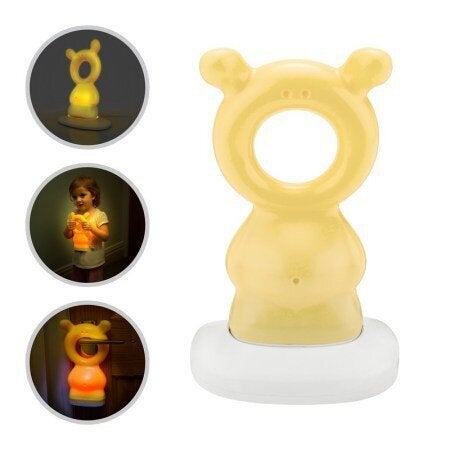 Image Credit: Brother Max
Related