The count down is well and truly on now, it is just eight days until D day but having gone a week over due with both Scarlett and Savannah, I am not pinning my hopes on this baby arriving on time! I am however, slowly but surely getting the house together and sorting things out in preparation for the little ones arrival. So starting with the hospital bag, I wanted to share with you what I would be packing.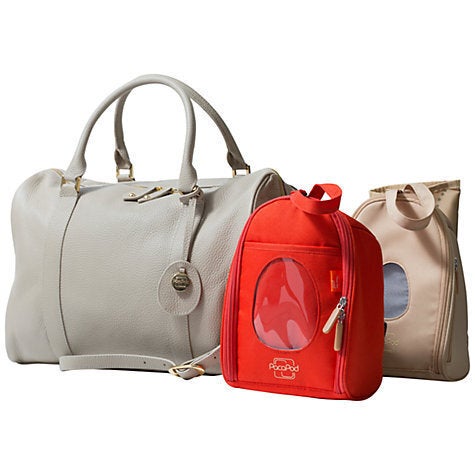 Hugely useful with its ample storage space and separate internal bags and compartments.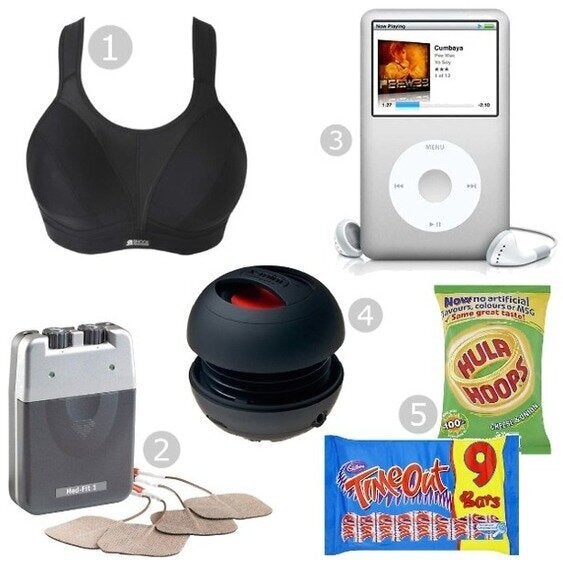 1. Hopefully I'll already be wearing this, but in case time is short - a sports bra to actually labour in is useful. They'll give you a gown but I'm hoping for another water birth and don't want to ruin or associate the experience with any of my nice bikinis!
2. Not for everyone, but I found the Tens machine really helpful in the early stages of labour.
3. You could be waiting around for a while so actually an iPod with speakers is really nice to have!
4. These little speakers by X-Mini are fab, it's all we use at home.
5. Fruit and energy drinks are recommended. I'll be taking a multi pack of Time Outs and some Hula Hoops.
There isn't a great deal else I have found useful during labour. I plan to get in there, get in that pool, get the gas and air permanently stuck to my face and pray for a safe delivery!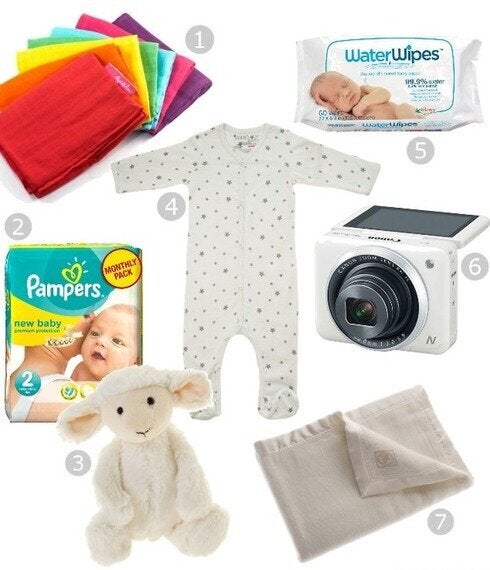 1. A couple of muslins from my Faye & Lou rainbow collection.
3. Not exactly essential, but this little cuddly lamb by Jelly Kitten is babies first comforter and it would be lovely to have it if there is room in the bag!
4. Babies first outfit! Merino of course, this is from Natural Baby Shower. I'll also take a spare cotton baby grow for just in case...
5. Water wipes - far easier than messing around with cotton wool and boiled water for those first few nappy changes. These wipes are just as kind to newborn skin.
6. My brand spanking new baby and blogging camera! The Canon Powershot N2, it has barely been test driven before it is about to take the most important photos of it's little life! Thank god for the 'skin smoothing' feature :)
7. The softest blanket I could find, bamboo and silk by Babes with Babies.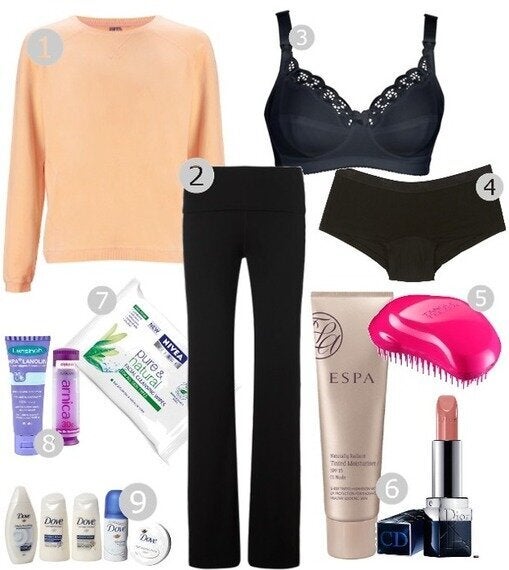 1. My coming home outfit! The beautiful Finsbury sweater from Sweaty Betty in a fresh spring orange, worn with...
2. Luxury yoga trousers also by Sweaty Betty, these are called the Uttanasana Pants - they are the ultimate in comfort with wide legs and a roll down waist - also the most flattering on a post baby body!
3. Emma Jane maternity bra, the best I have come across for shape, support and ease of use.
4. A couple of pairs of plain black short knickers. Disposable pants are just too depressing...
6. The new tinted moisturiser by ESPA Skincare and my fave Dior lippy to help feel a little fresher!
8. The usual glamorous collection of massive sanitary towels, breast pads, Lansinoh cream and arnica tablets.
9. Travel kit by Dove which includes everything you need for body and hair, you'll want a good scrub once it's over!
Oh and your hospital notes! They'll be useful too...
Finally, hubby is responsible for bringing change for the car park, making sure all electrical items are fully charged and that the new car seat is fitted and ready to go! This time around we have gone for the Cybex Cloud Q which is more like a space capsule from the future then your standard car seat! I was sold on the lie flat function that transforms the car seat into a carry cot, genius!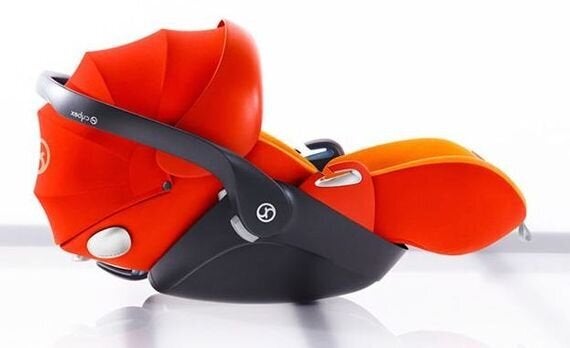 For more on pregnancy style and advice, check out my other blog at Scarlett and Me.