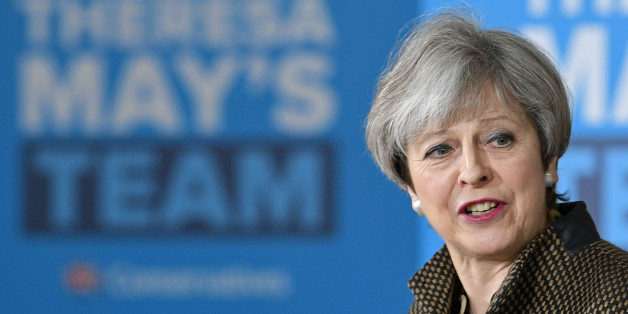 Europe has once again been thrown headfirst into election season. This month alone revealed the fault lines in French society as disaffected voters rejected established parties, preceding the UK's all-important snap election in June. And toward the end of the year in September, Germany will hold its own elections as Angela Merkel seeks another term in office.
In the past 12 months we have seen electorates turn away from experienced political leaders, seeking change in answer to personal frustration, alienation or marginalisation. We have seen extreme groups ready to exploit feelings of powerlessness, anxiety, economic and social insecurity, driving a new populism. Such extreme groups and their leaders often don't have the interests of the most marginalised at heart, but without a clear and convincing alternative, I can only imagine insidious elements like this further increasing in popularity - the thought of which is very worrying.
It's made me think about leadership, specifically what makes a great leader, whichever community that leader aims to represent. It's always struck me that some of the best leadership comes from those who were most marginalised - in Africa, the majority being women and girls. Overcoming difficult life circumstances builds in people a resilience, willingness to stand up for oneself, and moreover an empathy and a readiness to stand up for others. Just think of Nelson Mandela and Graça Machel.
But for this kind of leadership to be activated, it must first be enabled. Camfed supports girls to succeed and take on leadership by focussing on education as the key to systemic change.
One of my colleagues, Deborah Brown, recently took our experience from rural Africa to a workshop at a leadership camp organised by London's Mulberry School, which aimed to inspire girls - many from marginalised communities - to see themselves as leaders of the future. The girls shared a list of their female role models and the leadership qualities they find important. Figures as diverse as Emma Watson, Michelle Obama, Shami Chakrabarti and the school's own headteacher were classed as equally inspiring for their qualities - which included trustworthiness, determination, confidence, compassion and an open-mindedness.
Ultimately, leaders should of course set the example for future generations.
When I think about this, I think of Afishetu, one of our great leaders in Camfed's CAMA alumnae movement. Afishetu, from the rural Karaga District in Ghana, started primary school late at the age of 15 and had to borrow shoes from a friend simply to walk to school. Despite the overwhelming adversity, her determination was clear and fierce and she pursued her education through to graduation.
From 2004 to 2009, Camfed supported Afishetu to gain a teaching diploma. She joined CAMA and became Headmistress of a local kindergarten. Respected for her determination and leadership, Afishetu was elected as her district's assemblyperson - the first CAMA member to hold elected office.
She explained, "When I became the assemblywoman, I [wanted] to show people that women can also do something to make change. And we can even do it better. My first project was to build a school for my community. I established Karaga Girls Model School, where I am currently serving as Acting Headmistress. Since then, I have also lobbied for funding, which the community used to buy bulls and a grinding mill, as a step towards reducing the poverty level in my district. If you are not educated, you don't have a source of income. So girls' education is very important. There is the saying that if you educate a man, you educate only one person, but with a woman, you educate a whole nation."
Hawa, one of Afishetu's mentees, is another great example of this.
Hawa, the only girl in her community to attend school when she received a Camfed bursary, shared what little she had with 15 other girls, and lobbied for a secondary school to be built in her community. An active CAMA member, Hawa regularly visits her old school to speak to girls about the importance of education, encouraging them to stay focused, study hard and pursue their dreams. Together with her CAMA sisters she meets with young women and their families to talk about the harmful effects of teen pregnancy, early marriage, and other issues which prevent young people from fulfilling their potential.
Two years ago, Hawa stood for election as an assembly person in her district in order to serve her community and promote girls' education. She received strong support and today is a hardworking and much respected representative, of whom the traditional Chief said, "We have always heard of women's empowerment and women in leadership. We never thought a young lady from our community could demonstrate this potential very early. Honorable Hawa showed everyone in the electoral area her abilities and confidence." She is a role model to so many in her district - showing what's possible when girls get the education they need.
Through CAMA, young women just like Afishetu and Hawa are opening up new leadership pathways for women all across Africa. They show us that exemplary leadership can exist even when hope seems hard to grasp. From the most marginalised in society, the light of leadership can shine the brightest. Leaders like this give me hope every day, no matter where they are from. We can all learn from them.