London Fashion Week is officially over. I struggle to choose a favourite fashion designer as all the collections were stunning. London fashion week is not like any other cities. The designers aren't afraid to be daring and explore their imagination. It raises the bar high for other cities and at the same time pushes everyone to innovate. To be impactful and memorable, the collection itself is not enough. It is all about the universe you create around it. So what were the most impactful shows I had the chance to witness?
What if you could emerge in a new world to discover a fashion collection? Martine Jarlgaard did it by creating the world's first mixed reality fashion show. The models were alive and somehow they felt closer that I could ever imagine.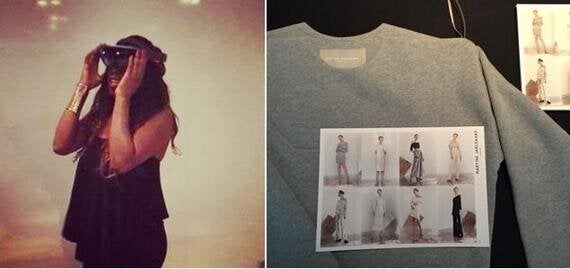 Martine Jarlgaard - Photo taken by Flavilla Fongang & Photo 3 Colours Rule team
Sophia Webster is an amazing shoe designer. For the presentation of her Spring-Summer collection, she created a fun universe that inspired her viewers to feel playful and joyful like a happy bird in an open cage.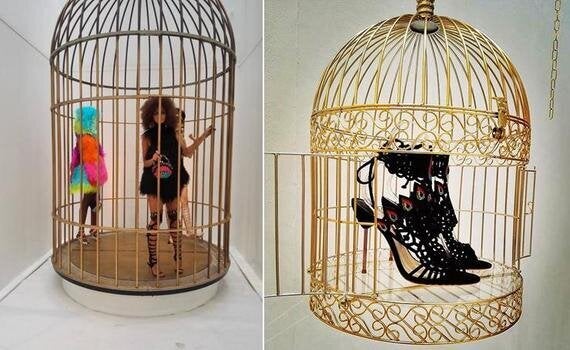 Sophia Webster - Photos taken by 3 Colours Rule team
The universe of Phoebe English was deep, sad and hypnotising. Each model was sharing an individual story. It was more than clothes, it was the past being present in the room which affected us emotionally.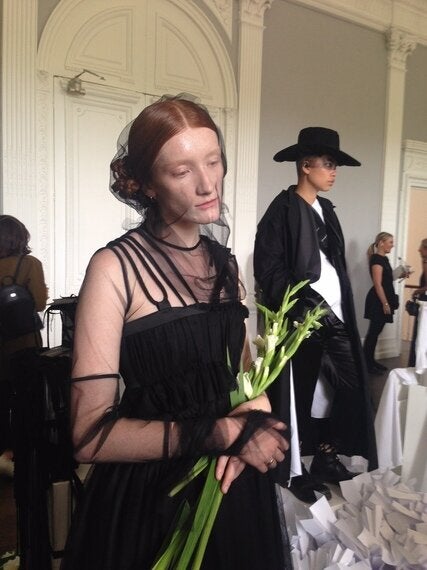 Phoebe English - Photo taken by 3 Colours Rule team
Fyodor Golan is ahead of our time. He created a futuristic and bold collection for women who want to leave the present and live in the far future.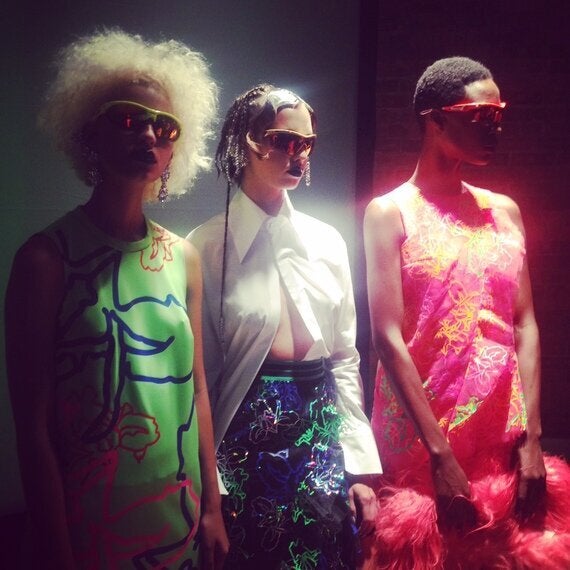 Fyodor Golan - Photo taken by 3 Colours Rule team
Ashley Williams transported us in her fun, vintage, charismatic and bad girl attitude world where unorthodox women choose to do and be what they really want.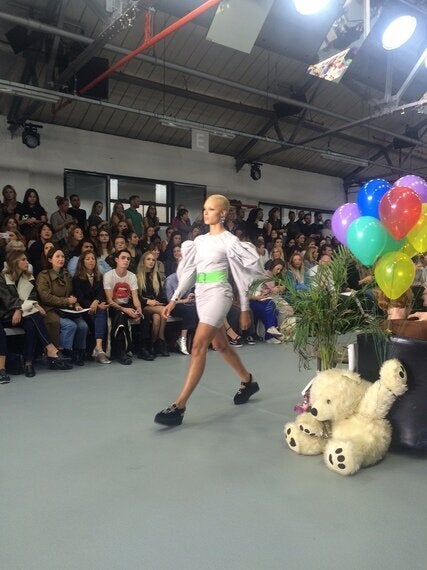 Ashley Williams - Photo taken by Flavilla Fongang
In the world of Isa Arfen, women are beautiful African princesses. They are free spirits in connection with the earth, the sun and live a beautiful life in slow motion.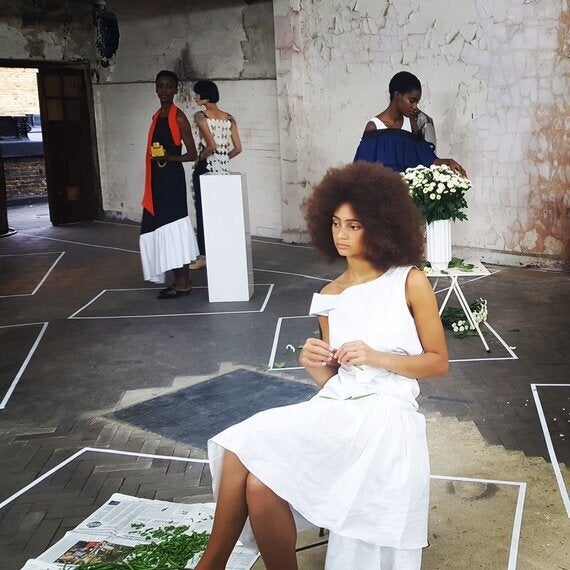 Isa Arfen - Photo taken by 3 Colours Rule team
Daks took my breath way with an immaculate fashion collection inspired by the Sahara and beyond. It was a beautiful modernisation and westernisation of the Middle East world. Red wine will definitely be a trending colour next year.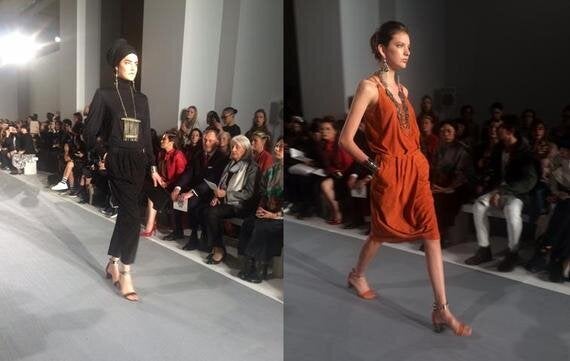 Daks - Photos taken by Flavilla Fongang
Julien MacDonald did it again. With Hailey Baldwin opening and closing the show, this was by the far the sexiest catwalk of all. With the shimmer, the music, the body oil, it was sex on the catwalk.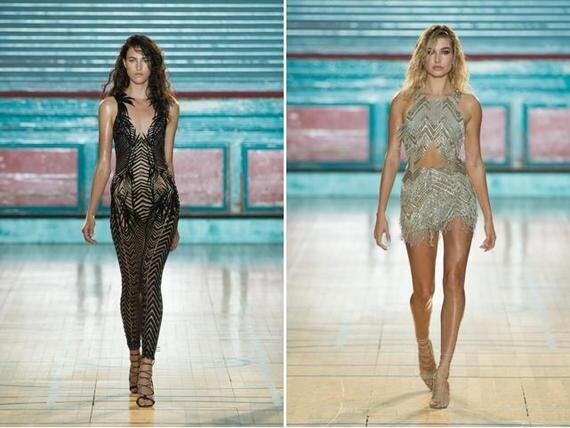 Julien McDonald - Photos by Julien MacDonald
Manuel Facchini fashion collection was a different kind of sexy. It was hot, dark, animalistic and hypnotising. Each design, made of embroidery, lace, layering, make a woman feel like a muse.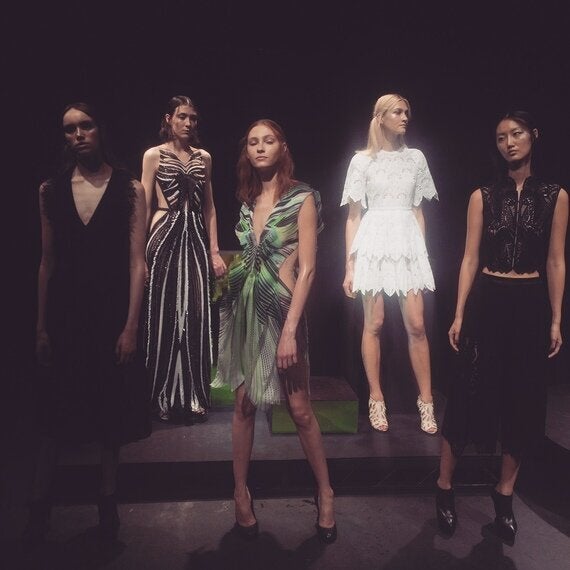 Manuel Facchini - Photo taken by Flavilla Fongang
Antonio Berardi invented a new style, the classic wild. The fabrics were fluid but fitted to flatter the shape of any women. A mesmerising collection for women drawn by unconformity of the world we live in.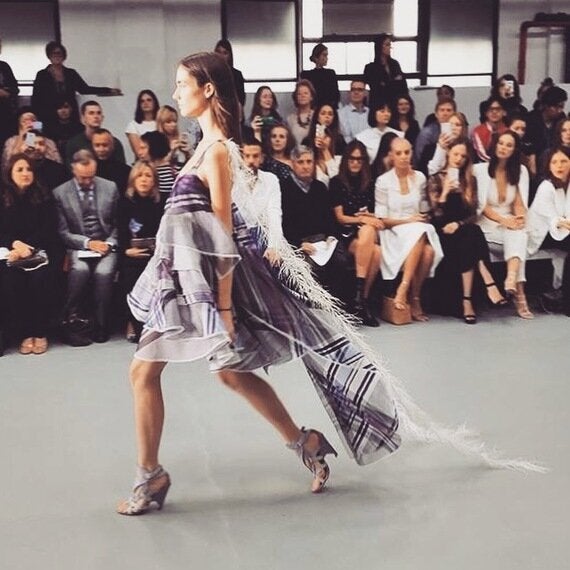 Antonio Berardi - Photo taken by 3 Colours Rule team
New York, London, Milan and Paris rule the fashion world. Other cities aiming to draw attention to their universe will need be unorthodox. An example, Finnair and Helsinki airport understood how fashion brings people together and will impact on their capital, Helsinki. They created Match Made in Hel, the first catwalk on an airport runway. It was a great way to attract fashion influencers around the world and demonstrate they could be innovative and daring too.
Match Made in Hel - Photos taken by Flavilla Fongang
To conclude, don't be afraid to dare, Upcycle and create an unforgettable experience.