I was born in a family of African entrepreneurs where running a business in Cameroon is second nature. My parents met in the lively streets of Yaoundé. They instantly fell in love with each other at a young age. My father has always been a charismatic and mysterious man that no one could truly read but couldn't stop being attracted to. On the other hand, my mother was strong and at the same time delicate as a rose. Many women had eyes for him but she was his sweetheart, the only woman he wanted to impress and spend the rest of his life with. Unfortunately, his insatiable entrepreneurial ambition drove them apart. She would have been happy anywhere as long as she was with him but he always wanted more. My father believed that Paris was the right place to start a bright future for us. Despite being the richest continent in the world, Africa and its inhabitants can't all seem to see the opportunities available to them, so they come to Europe. Years later, I was born in Paris. I was the youngest of their three beautiful daughters. Like my mother, I love Paris, that's the romantic inside me, but I needed more. I love a challenge. I'm addicted to pushing my limits. My father's insatiable ambition runs in my vein and sooner or later this will be my curse or blessing. So, I decided to move to London with two suitcases full of books, clothes, shoes and a little knowledge of English language to get by. More than a decade later, now I feel the need to escape.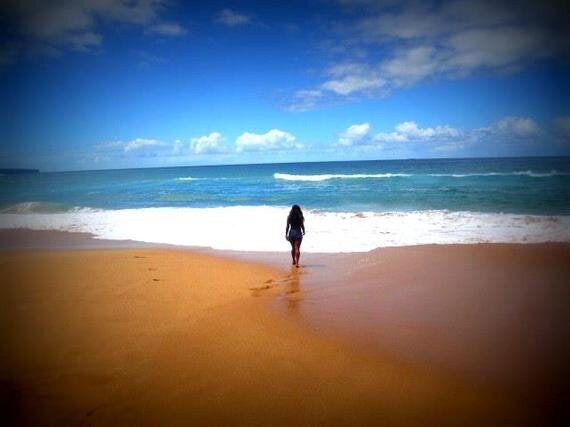 Picture owned by Flavilla Fongang
Londoners welcomed me and I fell in love with the city. Like the ideal man, London impressed me with its cultural richness and opportunities. It made me believe I could achieve anything. So I studied for three years and I was proud of my achievements. Then I chose a career that allowed me to discover the world and meet people who had an impact on my life. The most enlightening thing any human being should accomplish in their life is to travel. I love London but sometimes we get caught up in our own world or stress about things that don't really matter. This is why escaping London is good to get a good reality check.
When I went to Ghana, I met the children from the drifting angels' orphanage and I learnt the true meaning of happiness. I had far more than them but their hearts were richer than mine. They simply love unconditionally no matter who you were and having material things weren't relevant in their pursuit of happiness.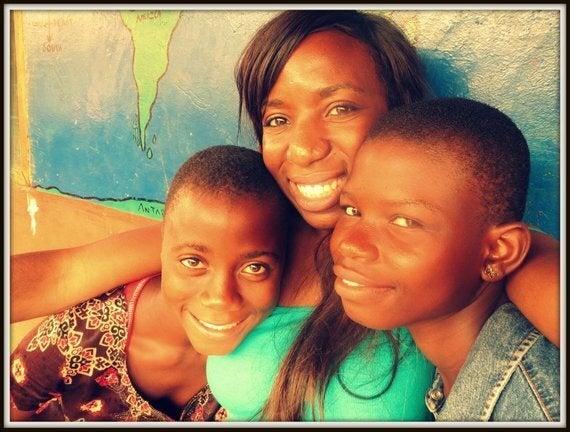 Picture owned by Flavilla Fongang
In Cuba, I travelled back through time. I experienced a world stuck in the 1950s. Cuba, known as a communist country has prevented his inhabitants to be driven by money greed. However, I love how Cubans appreciate their lives. They sing, they dance and are proud of their beautiful country.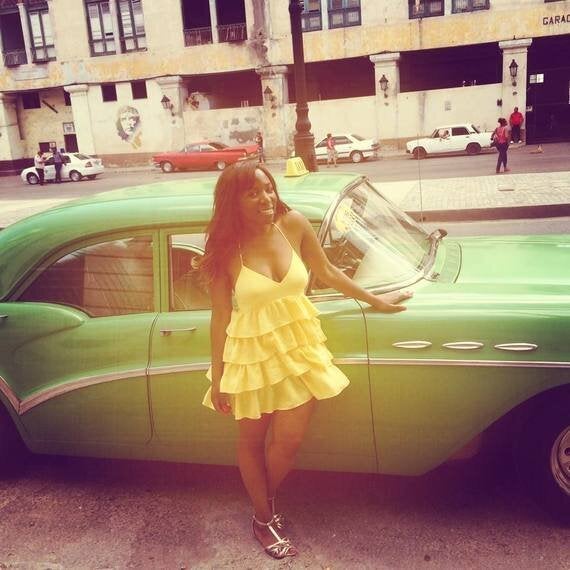 Picture owned by Flavilla Fongang
I travelled to so many countries that I stopped counting. All these experiences allowed me to truly appreciate life and to pursue my dreams. We become who we are because of who we encounter. Everything in life happens for a reason. Randomly meeting Paulo Coelho was an important moment in my life and not knowing who he was at the time made that moment even more meaningful. Through my eyes, he was just an old man full of wisdom who shared with me some uplifting advice. Somehow, I'm really glad I didn't realise who he was. In 2008, I finally took the leap of faith and I chose to do something I'm passionate about. Now I run my own creative branding agency in the heart of London.
So escape London and then come back to appreciate how lucky you are to live in this great city. Escaping London allows you to rebuild your humanity. We get so often stuck up in our own little world, we sometimes forget how lucky we are to be free to do things other people only dream of. In the back of my head, I always wonder how my life would have been if my parents didn't leave Africa but that's another story.
If you'd like to connect with Flavilla Fongang directly you can do so via her website or via email at flavilla@3coloursrule.com