The artwork you are most likely to stumble across in Cuba is the ubiquitous and eye-watering acrylic of an American car. Yet Cuba, both in and outside its capital, is a trove of small galleries, collectives, and public work. Push past the drawings of Che to find innovative, exciting pieces that capture Cuba's contradictions and ineffable wit.
1. Taller Experimental de Gráfica, Havana
Callejon del Chorro, Habana Vieja
Set back from Plaza de la Catedral is this excellent studio filled with Cuban artists at work on old rollers, producing prints of just about every kind. Experimental it certainly is, and open plan to boot, so go and have a closer look at the skills on show. There is also an exhibition space, and a studio shop holding original and affordable work. Unmissable.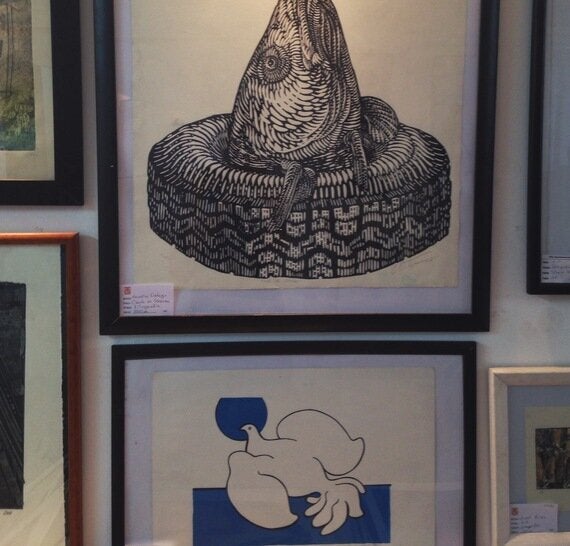 2. Fusterlandia, Jaimanitas
A visit to Fusterlandia is well worth the 20 minute cab ride out of Havana, which will deliver you into José Fuster's surrealist fantasyland. Fuster has spent three decades transforming Jaimanitas and its buildings with vibrant mosaics, sculptures, and painting. The details of the project are extraordinary and a walk through the streets reveals, for starters, a homage to Gaudi, a giant ceramic heart outside a friend's home, A The Flight of The Cat inspired bench, and a (currently unfinished) living map of Latin America. Go to the heart of this trippy brainchild, Fuster's studio, and gape at a vision come to life.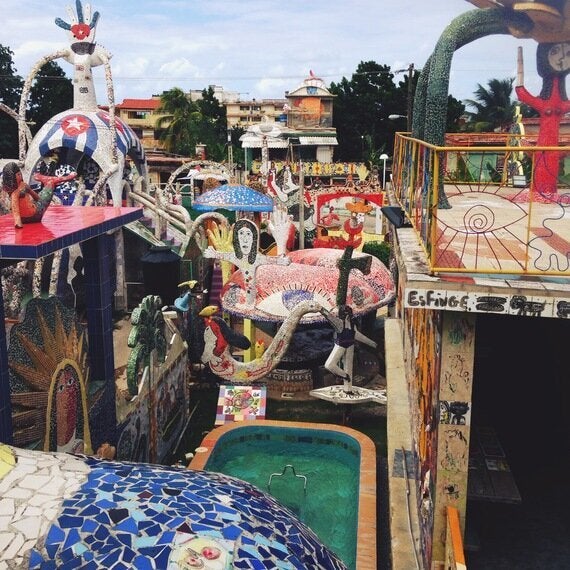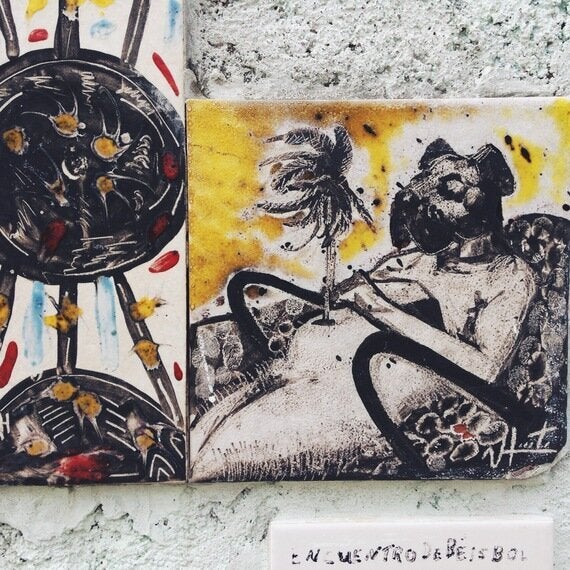 3. Annia Alonso's studio, Cienfuegos
Calle 25 #5425 e/54 y 56, Cienfuegos
Cienfuegos is the best city outside of Havana to find high quality work, and there are studio/gallery spaces aplenty. Engraver Annia Alonso's is one of the best. Open about her process and vision, Alonso is happy to discuss her superb selection of collagraphs that hang in the studio on the edge of José Martí Park. Around the corner is a similar set up by Vladimir Rodriguez. Cienfuegos is experiencing a surge in private galleries financed by groups of artists, a fairly new phenomenon in the Cuban market. The quality varies, but a morning wandering around these independent spaces is one well spent.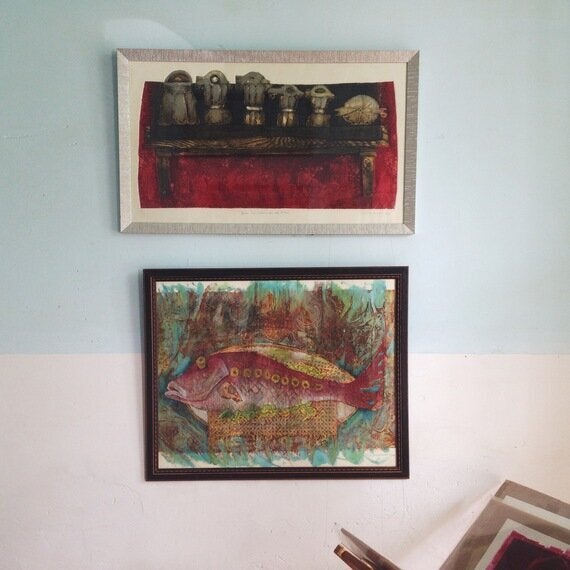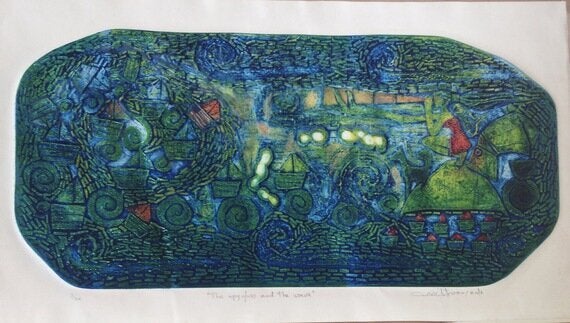 4. Galeria de Arte, Trinidad
Calle Real del Jigüe, Trinidad 62600
The building alone, surely one of the most beautiful in Trinidad, is reason enough to visit - creaking floor beams, trompe l'oeil, high ceilings, and a balcony which skirts the upper floor. Looking out on to Plaza Major, the gallery has an eclectic mix on show. The exhibition space upstairs is less exciting than the permanent collection, but it does give an interesting indication of what is being produced in Trinidad today.

5. Havana's Glorious Streets
A facetious description of Roberto Fabelo's sculpture 'Viaje Fantastico' is terribly tempting, but wouldn't do justice to the magnificent bronze that presides over Plaza Vieja. Fairly unforgettable, and just one the exciting public sculptures that Old Town holds. Wander along to Plaza de San Francisco de Assisi to see 'La Conversación', an abstract bronze casting by French sculptor Etienne. Finish up on Havana's dramatic Malecón for sunset to see Rafael San Juan's imposing 'Primevera'; an eight meter recycled steel sculpture that faces out from Havana onto crashing waves and an endless horizon.