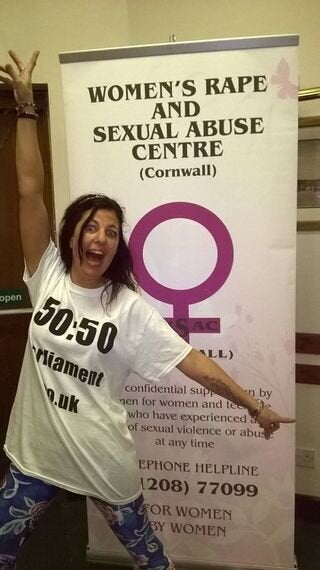 It is great to see the Sun Newspaper standing up for women with their #GiveMeShelter Campaign.
Yes! Britain's Best Selling Newspaper is supporting survivors of rape and domestic violence. Fantastic. Everyone should sign their petition because:
We do need a national guarantee of funding for refuges
We do need a halt to refuge closures
We do need refuge provision to return to pre-2010 levels - at the very least.
However, many women are slightly incredulous that the Sun Newspaper of Previous Page 3 infamy is actually campaigning for women's protection. True, it does seem unbelievable, especially coming from a political view point when the Sun's depiction of Nicola Sturgeon during the General Election was widely regarded as sexist and undermining. This is a serious matter, in a recent Government report 72% of MPs say that "The issue of most concern to them at the time of considering whether to seek selection was media scrutiny of them and their families" and that "female Parliamentarians of all parties face double the amount of intrusive stories to men". Newspapers trivializing women, their opinions and experience, has implications on the way they are treated on a daily basis and the level at which they might be prepared to participate in public life and politics. It fuels appalling treatment on social media and elsewhere. There are risks involved in "putting your head above the parapet" and it seems that the risks of salacious ridicule and threat are even greater for women. It sometimes feels like the "free press" is undermining women's individual and political "free speech".
Still, call me naive or an idealist, but I believe change is possible! I love the fact that The Sun has put up the #GiveMeShelter petition. Petitions are a historic way of bringing pressure to bear on powerful and influential organisations, which includes governments and newspapers.
50:50 Parliament is campaigning and petitioning for better gender balance in Parliament. Currently men outnumber women 2:1 in the House of Commons, 71% of MPs are men. We envision of a Parliament where men and women legislate the laws of our land together in roughly equal numbers. We believe that the effects would ripple out across society. More women in Parliament would make women's involvement in public life seem "normal". Within Parliament there would be more real, empathetic experience of women's lives and this would reduce the need for the endless petitions about things such as Rape Refuges, Equal Pay, Tax on Tampons, Name Equality. Everyone benefits from gender equality. Better gender balance in Parliament would mean better politics that draws upon the life experience and expertise of the whole population.
Our petition at change.org/5050Parliament asks party leaders to debate and take action to improve gender balance at Westminster. There's still a long way to go. So we say to The Sun, well done, we hope that the Government will welcome your powerful petition and pledge to act on it. And, when you have succeeded with #GiveMeShelter please help us at #5050Parliament!
Nearly 100 years after women won the right to vote let's aspire to a Parliament that better reflects the gender balance of our Nation. With the weight of a publication like The Sun behind us we could make this a reality.
Please The Sun help make 50:50 fashionable! Help encourage better gender equality in Parliament. Help make history happen.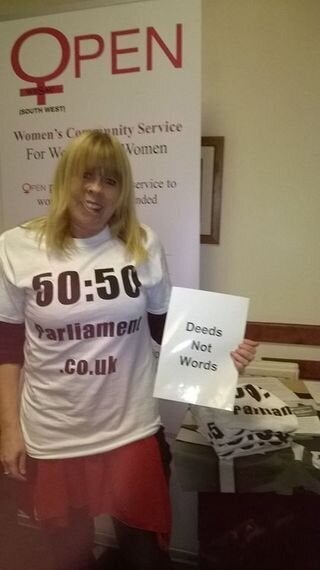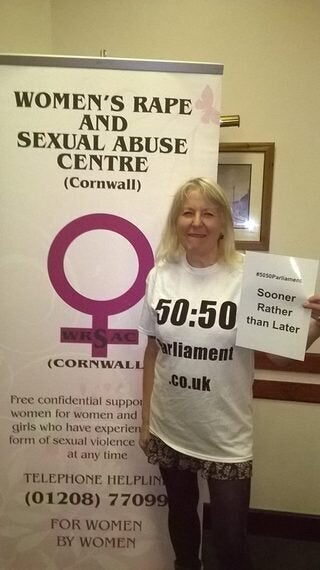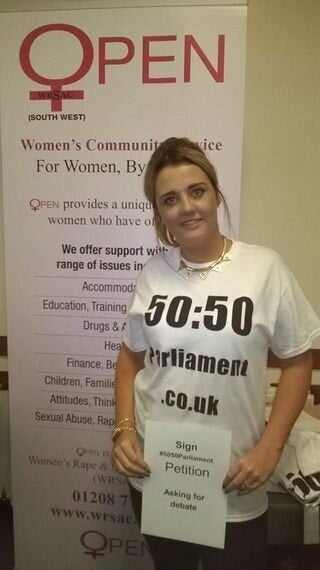 Popular in the Community