It's our second week in New York and in this week's episode Alex has rather bravely/foolishly decided to rear his trademark quiff in The Big Apple and Binky's not happy about it. As he's arriving, Cheska and I are saying our goodbyes. I was gutted to have to leave so soon, but alongside my music consultancy I have been working on a few new exciting projects so holiday time was over. We decided to leave New York in style and had a final send off party in one of New York's coolest Speakeasy's, The Backroom Bar.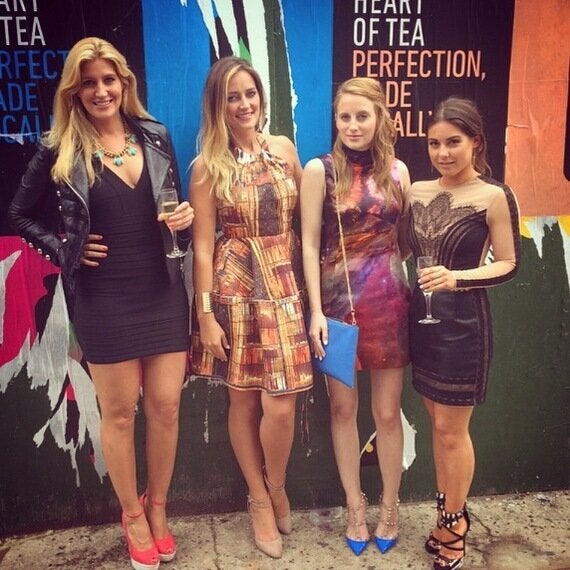 The calm before the storm
Despite Rosie and Louise's advice, Binky made an early exit and snuck off to see Alex in Central Park. To be honest, I would've done the same thing. It's impossible to resist seeing him even though she knew it would hurt her. I'm so proud of her for the way she acted; she was in total control. She was right; If Alex cared for her, he wouldn't have come out to party in New York. She needs time to mend. It's good to become friends with your exes in time, but the wound is far too fresh.
I'm so glad Cheska and Binky are back to being best friends
Alex was obviously unaware that another one of his dirty little secrets had been leaked. This time Alex made the grave mistake of crossing the man who invited him out to New York, Jamie. I'm not sure what happened with Tara, but it had to be pretty bad to have our Candy Kitten in tears. Bro Code backfires once again. Alex then decides to make matters a million times worse. Rather than apologising, he turns up to Spencer and Jamie's flat and just lays into him about all the times Jamie's gone wrong in the past. Oh, Alex. It's no wonder you decided to get the next flight back to London. Thankfully, Jamie has better apology techniques and crawled back to Binky with his tail between his legs.
Our New Yorker, Alik is working his charm on Louise and he's doing pretty well. Let's hope he doesn't decide to show her his "British" accent though. Meanwhile, his all-American pal Jules seems to be "spreading happiness" a little too much with arch-enemies Rosie and Lucy. Did I hear an echo or did Jules invite both of them to the Charles James Art Exhibition at the Met? Please say he'll take them both there at the same time. I would love to be a fly on the wall for that awkward scenario.
Spencer takes Billie out on their first date and he's swapped champagne and caviar for a romantic tandem bike ride. Watch out, Stevie. Spencer's stolen your moves. Did he tell her he doesn't date many girls often? Somebody's telling a few porkie pies. On the clip for next week's episode, Spencer tells Stevie, "When I really want to pursue something, I always get it". Erm... since when did Billie become an object? I thought the self-proclaimed "promiscuous animal" was looking for love? Let's hope Stevie's New Yorker alter-ego Stefan has a few new moves to pull out the bag. I think it's clear who I'm rooting for.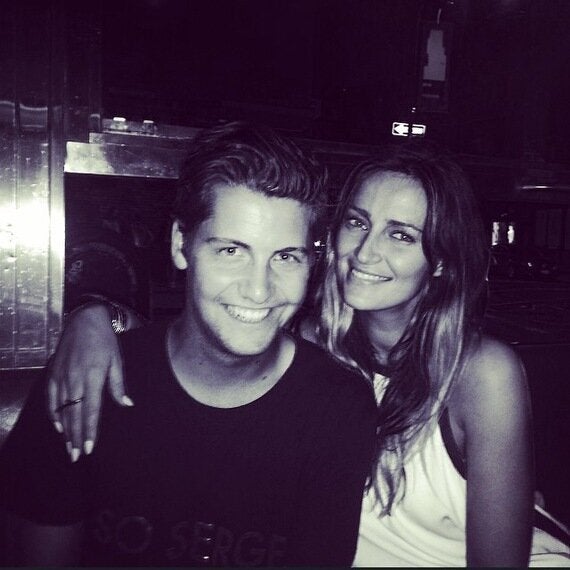 Popular in the Community