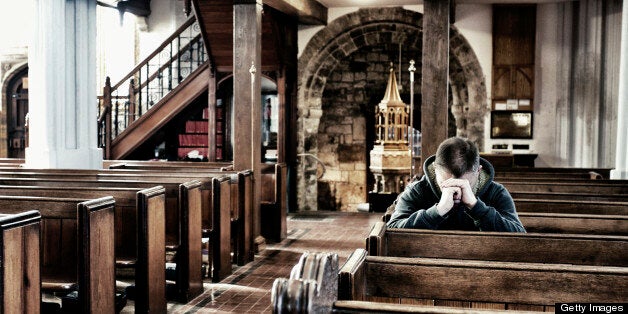 The sale of public art since the recession has rightly grabbed headlines. The loss of sculptures by Henry Moore or etchings by Picasso, often on view for generations, has generated handwringing from journalists and politicians, as well as bold attempts to save the works.
But at the same time as the purchases of Titian's Diana and Actaeon or Poussin's Sacraments are trumpeted as great rescues, dozens of buildings which are open to the public slip quietly into private ownership with barely a mention in the press. Nor are these insignificant works of architecture, some are precious parts of Britain's national heritage, often of exceptional antiquity or artistic quality.
Each year the Church of England sells off around 20 churches. There are, at the time of writing, 14 available for purchase, listed on a page of the Church's website entitled "Closed Churches Available For Disposal". Until recently, they were open to the public and consecrated for services, objects as important as anything in a national museum, but free to access and located all around the country. Now many will become private houses, bars or offices.
In Ufford, Peterborough, the grand, 14th Century church has slender piers and beautiful windows. Its stately font has been used to baptise the babies of the village for six centuries. The font at St Giles, Merston, near Chichester, is 300 years older still. Here the steep roof slopes down to enclose a tiny, chocolate-box church. Now, to use the Church of England's lingo, they are both "redundant".
Another church for sale at Guyhirn, Cambridgeshire, is by the great Victorian architecture Sir George Gilbert Scott, designer of the Albert Memorial and the hotel above St Pancras Station in London. When it was built donations included sums from three dukes, two bishops and the architect's brother. Today it is a "detached house" going for a snip at £190,000.
This story is partly about the decline of religion but it is also about a waning appreciation for those parts of our history unconnected with the rich and famous. Churches are not only of interest to worshippers, just as Titian is not only of interest to lovers of Greek mythology. They are the physical expression, in stone and mortar, of Britain's communal past, built not only by the wealthy but also by ordinary local people. In most cases, they are still used today roughly as they were centuries ago. This can be said of almost no other building. They are not ours to sell.
Great art is always "saved for the nation" but churches are national art in a way that Titian's magnificent Diana and Actaeon never was. The painting cost £50million to purchase, at cut price, from the Duke of Sutherland in 2009. "Redundant" churches, which exemplify the history of the British people and are located in every corner of the country, rarely cost more than a quarter of a million pounds. This is not a local problem either, historic churches are important tourism attractions for overseas visitors, worth over £300million to the economy.
There is hope, however. Without increased public funding, any solution will have to find a way to appeal to tourists and locals with and without a faith. But why should a family looking for a day out not as easily choose an ancient church, or three, as an expensive trip to a country house?
The success of the National Trust should point the way forward, a way led by bodies like the Churches Tourism Association. This means keeping churches unlocked, well signed from major roads and searchable on Google Maps. It also means improving their web presence with easy to use websites illustrating their history and working with other churches to put together trails for walkers, cyclists or beer drinkers. Churches, like National Trust houses, need to explain their history and architecture with innovative and interesting church guides, on paper and online, intelligible to those with little or no experience.
Churches often claim that: "We are a not a museum". But it is time to throw out the idea that churches must choose between celebrating their heritage and being a living community - they can do both.
Related