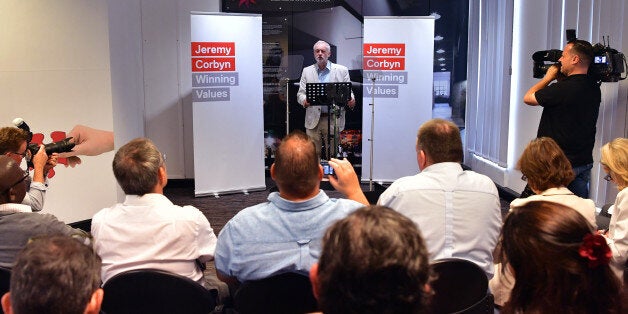 It is now more than a decade since people in Essex went to the polls to vote in large enough numbers to return Labour MPs at a General Election.
That our county doesn't have any Labour representation in the House of Commons is serious, both for the Labour Party and for the people of Essex in ensuring that our views are heard in holding the Government to account.
These are difficult times. Many Essex workers fear redundancy following Brexit; pockets of our communities are moving towards becoming some of the most economically deprived in the country and we know that our young people are not reaching their full potential. House prices across the county are unaffordable for most first time buyers and families, our public services and local infrastructure have been starved of the investment it needs by a county council that rides roughshod over the needs of so many people in Essex. And Ukip, seizing on justifiable disaffection, act like charlatans by stoking up division and promising working class people that all of society's Tory-made ills will be eradicated if we just stopped immigration into the UK, when racism and hate crime is rising across Essex.
There are more children living in poverty in some of our towns then there are in northern mining towns - proving that when you truly understand the levels of deprivation in parts of Essex, you come to realise that the challenges people in Bradford, Sunderland and Liverpool face aren't so different to those facing our friends and families here.
We understand that when Labour fails to effectively challenge the government's systematic failures across so many policy areas, radical change is required.
And that radical change must also be credible change.
There are some in the current Labour movement who want us to believe that there is another Labour Party out there. A real one. One that has been missing in action for decades but which can be reborn under the stewardship of Jeremy Corbyn.
They tell us that blind faith in Jeremy will be enough. That he has all of the answers, even if he is yet to articulate them to the public.
And make no mistake, despite the "true blue" political complexion of Essex at present, we know that in our county, there are thousands of families asking themselves profound questions they never dreamt they would have to find the answers to.
Will their children do better than they did; will they afford a home of their own; will their grandchildren still have access to jobs in the factories and docklands that line the Essex coastline; will their pensions be safe; what would happen to their life savings if they need care as they get older?
Over the last 11 months, we have continued to work hard in the Labour Party, and we have waited for Jeremy to address these questions with meaningful answers - just as the people of Essex have done. In the end, those answers have been missing from his speeches and his articles. It is now our responsibility as party members to think of what Essex needs - not just how we feel when Jeremy speaks.
As Labour Party members we all believe passionately in social justice - it is the bedrock upon which all of us are built and no one person or faction has a monopoly on it. We all believe in placing opportunity in the hands of the many and not just the few.
However as Labour members we know that injustices - in whatever form - are removed only when you build strong and broad coalitions to achieve change. It's how our movement secured universal suffrage, created the NHS, the welfare state and introduced the minimum wage. We had a basically socialist idea and we transformed it into reality by taking the public with us.
We now need to do the same with modern day injustices such as the bedroom tax, food bank usage and attacks on disabled and vulnerable people.
The movement that has grown up around Jeremy is extraordinary. It is a welcome injection of enthusiasm and hope into a Labour Party that had become too technocratic and soulless. The rallies he convenes can feel amazing. But as we saw in the 1980s when Michael Foot commanded even bigger audiences at his rallies, the number of supporters for a Labour Leadership candidate doesn't necessarily translate into votes in General Elections and that is what we - and the people of Essex - ultimately need.
Irrespective of our personal politics, or views on the politics Jeremy espouses, we understand that the job of electing a Labour government who can improve the lives of these families, is bigger and more important than any of us as individuals. The people we fought desperately hard to serve last year are more important than us.
We will all be casting our vote for Owen Smith in this Labour leadership election.
Owen's dogged belief in putting Labour principles into action through power is exactly the right ethos that we believe can lead labour to victory in towns like Basildon, Thurrock and Harlow - our Essex marginals at the next general election and elect more much needed Labour Councillors. A Labour Government will allow us to invest more in our NHS, create new high-tech jobs that our children can work in, build 1.5million new homes in one parliament and end the public sector pay freeze so we can ensure teachers, doctors, nurses, firefighters and police officers in Essex are paid what their service deserves.
More than any of that, we understand that there are too many people in Essex who simply cannot afford to live in a Britain that is ruled for the next decade by the Conservative Party.
One of the great figures of Labour history Nye Bevan once said that "When the time comes, we don't just want a penny on the pound or an hour off the day. We want to secure for our people nothing less than the mastery of their own lives."
And it's true. The broad appeal of our values can have a broad impact on the lives of the many. But to put our principles into practice we need to win back power.
A vote for Owen gives our councillors and prospective parliamentary candidates a fair crack at winning in Essex in the elections to come.
So we will do all we can to ensure he is elected Leader of our party - regardless of the personal cost to us. And for the chance of Labour victories In Essex, we hope that you will vote for a Labour Leader capable of winning a General Election and electing Labour MPs in Essex.
Gavin Callaghan, leader of the Basildon Labour Group and former Parliamentary Candidate for Basildon & Billericay
Baroness Angela Smith of Basildon, former Member of Parliament for Basildon
Polly Billington, former Parliamentary Candidate for Thurrock
Ivan Henderson, leader of the Essex Labour Group and Former Member of Parliament for Harwich
Ian Gilbert, leader of the Southend Labour Group and Former Parliamentary Candidate for Rochford & Southend East
Liam Preston, former Parliamentary Candidate for Brentwood & Ongar
Malcolm Fincken, former Parliamentary Candidate for Braintree