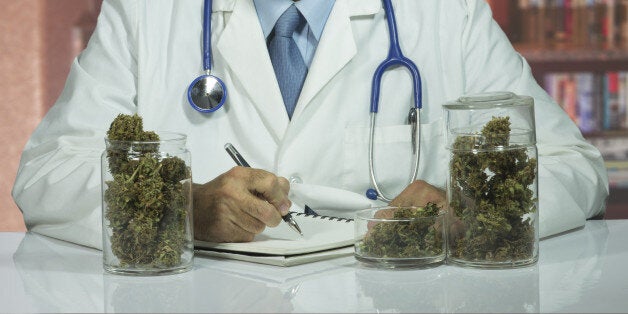 Debilitating diseases and chronic conditions severely impair the quality of life of patients; for those suffering from Crohn's disease, or multiple sclerosis, or arthritis, or the aftereffects of chemotherapy, the ability to find relief from pain can make a real difference.
Fortunately, advances in medical technology are finding answers. An increasing number of people suffering from these conditions are finding that medical cannabis can make a difference that their prescription medicines simply cannot.
Increasingly, patients do not smoke cannabis but consume cannabinoids in a range of different ways as medical research opens up alternative options such as oils, salves and tinctures. In the UK, 28% of patients are vaporizing and 20% of patients are consuming cannabis in edible form, according to a 600+ cohort survey from the United Patients Alliance.
A major group of MPs and Peers have released a landmark report that emphatically calls on the UK government to end this medical injustice by legalising access to medical cannabis in the UK. Their call is based on two things; the results of their seven month parliamentary inquiry (the most in depth ever undertaken by parliament) and, crucially, following the largest ever review of the clinical evidence from around the world by an independent medical expert.
This medical evidence is helping to reduce the stigma associated with medical cannabis and has led 25 US states and 13 European nations to legalise access. Progressive nations across the world are improving patient wellbeing by creating legal, regulated medical cannabis markets. The overall arc is clear: we can expect to see legal medical cannabis markets around the world within the next ten years.
In the UK, it is estimated that one million people consume cannabis for pain relief. These patients are often deeply worried about being treated as criminals. But they should take courage from the fact that a Populus poll also published today by campaign group End Our Pain shows that 68% of the public would support moves to legalise prescription medical access. The country understands that this is a matter of compassion. Our fellow citizens who rely on medical cannabis are patients, not criminals. The UK is looking increasingly out of tune with world opinion by stubbornly maintaining that cannabis has 'no medical value'.
In looking at the future of medical cannabis, it is important to disentangle the reality from some of the preconceptions that people may have. The average cannabis patient is middle-aged and oftentimes turns to cannabis as a last resort once they have exhausted the available prescription drugs. In particular, cannabis is used to replace opiate painkillers.
Leading international businesses are already playing a role to build this new industry. For instance, Microsoft is helping to develop supply chain technology and media agency Omnicom has played a role in developing cannabis branding. In an environment where the regulatory framework evolves rapidly, professional, nimble teams who can quickly respond to changing market dynamics will have a key role to play.
The development of this market has the potential to raise tax revenue, create large numbers of jobs and take sick people's money out of the hands of criminals. More importantly, it has the potential to change lives.
We in the UK need to look to countries around the world and realise what is happening. The UK has a proud history as a leading centre for innovation in pharmaceuticals and medical care. A new industry is being created with the real potential to transform the quality of life of patients suffering from appalling conditions. The UK could play a key role in creating the treatments people need. We need to seize the opportunity now.
In announcing their plans to legalise medicinal cannabis, German health minister Hermann Grohe said "our goal is that seriously ill patients are treated in the best possible way". It is time for the UK government to adopt the same approach.
Gavin Sathianathan is the CEO of Forma Holdings. Forma is a supporter of the End Our Pain campaign
Popular in the Community