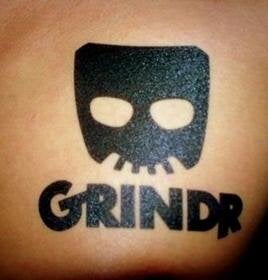 We've all heard of Grindr, the mightiest of the 'gay dating app' pantheon. Back in 2009 it became the first gay geosocial feature to hit iTunes and has since accrued more than ten million downloads worldwide. 'I've always wanted a way to find other guys,' says the app's founder Joel Simkhai, a problem he aimed to solve directly: Grindr is a battery-powered gaydar that slips in and out of your pocket as quickly as the encounters it facilitates. It has become a must-have accessory to the modern homosexual, a sort of gay survival kit everyone is downloading without asking any questions.
I was recently driven by a whim of curiosity to explore the app, an act more of concern than personal interest. Among the first things I noticed was Grindr 2.0's nifty new feature of 'Grindr tribes.' This handy little tool, widely credited, enabled me to market myself with a chosen gay stereotype as to lubricate the process of finding the perfect sexual partner. I say 'sexual' partner here because these 'tribes' offered me no description past my physical appearance--an undoubtedly crude way of going about things but at least an honest one: in the world of Grindr, it seemed, objectification was necessary, bawdy photography was preferred, and personal information was strictly superfluous.
As much could be seen in the app's enrolling process. While other dating sites urged me to fill out long, in-depth forms regarding my career, my education, my hopes for the future, and even my cat/dog preferences (cats, by the way), the Grindr profile was more-or-less exhausted by my height, weight, body type, and--of course--my all-important tribe. Like some sort of mobile meat market, Grindr seemed to do little more than geolocate the closest hunk of flesh that fit my specifications. What matter is the lamb's political beliefs, after all, when all we want is its chops?
I can hear the ardent objections now. Gay men should be able to express themselves without persecution! Grindr is an emblem of sexual tolerance! It's homophobic to tell gay men they can't be promiscuous! Though there is no doubt that the gay community's freedom to enjoy sex openly is a victory for liberalism--a liberalism I support--whether or not apps like Grindr are working in the interest of that community is quite another question. The issue here is that Grindr supports an image of gay culture that has fuelled homophobia for decades; it funds the subversion of its users while enjoying universal acclaim among them. I ask the question of why we aren't challenging this commoditisation. Why aren't we discussing Simkai's capitalising on a world that should have been left in the twentieth century?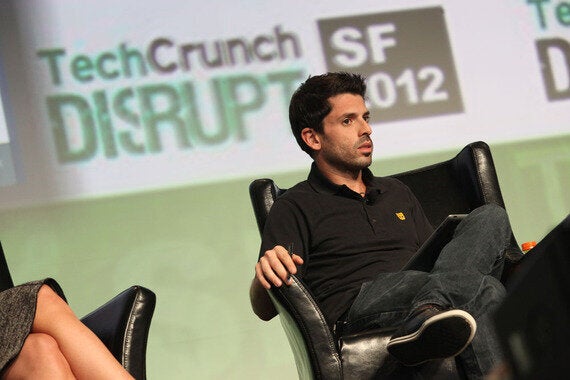 It's no secret that gay men and women grow up with a sense of separation from their heterosexual peers, and that this anticipates their exclusion from mainstream culture, especially that of mainstream dating. And fittingly enough the emotionally sterile climate encouraged by Grindr is to the gay man what a crack den is to the heroin addict: a mask behind which he can feel a part of something and no longer an outcast from the conventional lives of others.
Though I'm not suggesting these environments are exclusive to gay men - the internet is no doubt full of straight hook-up sites - we should not forget that these sites are less popular than their more romantically-inclined alternatives Plenty of Fish and eHarmony. If I were a straight man it would be common practice for me to complete a detailed dating profile and enjoy a casual, yet polite and tentative, string of dates. Because I am gay, however, Grindr's salacious nature is to seem the norm; it is by far the most prevalent means of meeting other gay men, and truthfully almost all of them seem to exercise their own profiles.
And it is in this that I believe gay men are made to perpetuate gay shame. They are forced to accept this sort of environment as the standard, as what it means to be gay, and are thus pressured to become a party to it. Simkhai said he 'always wanted a way to find other guys,' but why must his search for love involve such wounding cultural associations? Is it not time for the gay community to leave its underground reputation behind? Homosexuality should not resemble exclusion from mainstream culture; we gay men, as much as anyone else, should feel entitled to a life of great conversation, great sex, and great romance. We shouldn't feel obliged to take sanctuary in a world of heartless brutality--thankfully we no longer need to.