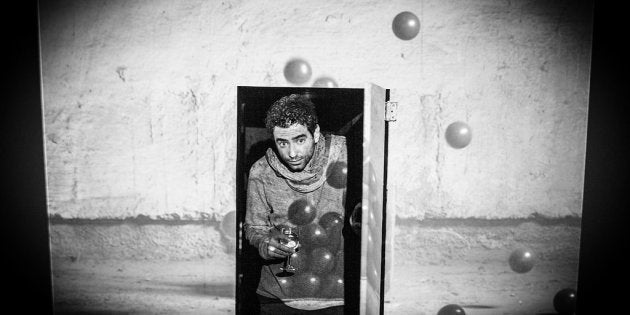 Universities are expensive public institutions that educate undergraduates and conduct research. Serious question have already been asked about the former: their accessibility and escalating fees, a national dropout rate of 50% among first year students, and the questionable relevance of their curricula. However, what about research? How much value is it contributing to taxpayers and society at large?
Typically, graduate research is cryptic and superfluous. Hardly anyone reads the work of graduate students and professional academics because, even if we tried, the topics and style are utterly impenetrable. Except for very few rock stars, most graduate students' work has no value beyond the qualifications they earn through it. Luckily, the world is starting to move away from valuing qualifications alone, and looking for substance. The creative higher education organisation I run, Umuzi, has a very practical, employment-oriented approach, which leaves me struggling to understand the value of most research conducted in the ivory tower.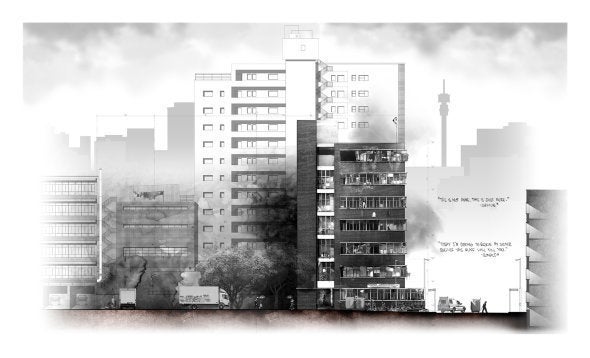 To my surprise, inspiration for improving the accessibility of academic research can be found in another notoriously inaccessible enclave, the art world. Two pieces of graduate research I was lucky enough to experience in 2016, bucked the trend. Born of academic research, but brought to the public as works of art, both defied the usual constraints of the academy to produce truly accessible, challenging works that could be understood and enjoyed by the public.
The first comes from Alex Halligey who is using her PhD to research how drama and theatre, as participatory public art processes, help to understand daily life in city spaces. She produced a site-specific play, Izithombe 2094, as part of her Bertrams Stories Project.
Bertrams is a Johannesburg neighbourhood close to Hillbrow and Yeoville, rich in diverse immigrant history. Part walking tour, part immersive theatre, "Izithombe 2094" was beautifully collaborative and engaging for audience, community and its three professional performers. I loved it. And so did the many people who saw the performances both as official audience members, and community members at large. Performances were free, with an invitation to contribute what you could.
Shouldn't all research be, first and foremost, accessible? Shouldn't our universities be accessible? Shouldn't education be accessible? Accessibility underpins equality.
The community engagement went further. Working up to the performances in a year long engagement, Alex held weekly drama workshops for Bertrams Junior School Grade 3s and 4s and for women and children from Bienvenu Refugee Shelter. She also ran two shorter term drama projects with Gerald Fitzpatrick House (the local old age home) and Maurice Freeman Recreation Centre. Much of the material for Izithombe 2094 came from these workshops and workshop participants performed in and contributed to the play performances in a variety of ways. Alex is now writing up her results. I'm interested to see how accessible her final thesis is, given the open nature of her methodology.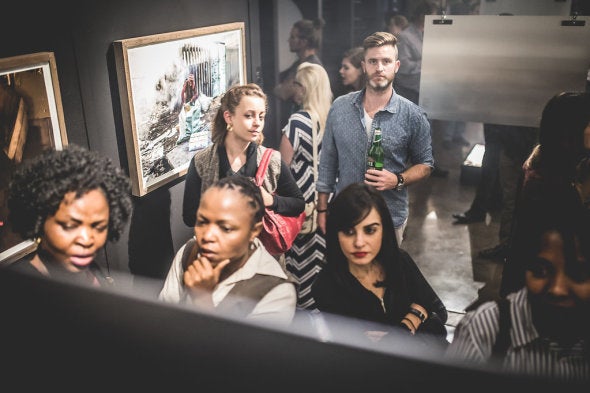 The second example is by a Master's of architecture graduate, artist and researcher, Hariwe. His research focuses on the phenomenon of 'bad buildings' in Johannesburg. These are the significant number of buildings in the city that have been abandoned by their legal owners, and subsequently the city government who have cut all services of water, electricity, and refuse collection. Invariably, these buildings are occupied by the poor and destitute, often immigrants. They live in horrendous, slum conditions, among trash, human waste, crime, and disease.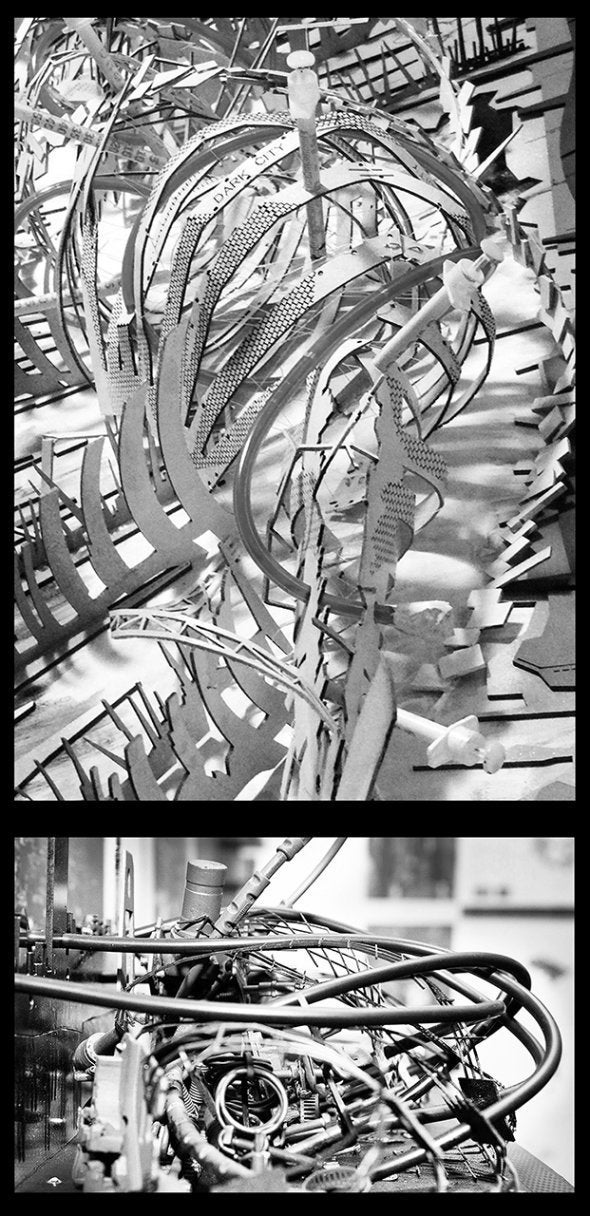 For most South Africans, this is a hidden nightmare. Hariwe's research and collaboration with a local photographer, Jono Wood, and filmmaker, Dirk Chalmers, created an immersive exhibition, "The 'Dark' City", at the Circa art gallery in Rosebank. Well-heeled Jo'burgers were able to 'experience' a bad building. Images, sounds, videos, and even trash and smells filled the usually spotless gallery, intermixed with carefully curated infographics, profiles, and other art pieces which laid bare the realities of living in one of these buildings. It was a powerful, emotional experience, which lead patrons to ask questions like, "What can we as privileged citizens do about these buildings?"
Sadly both projects share a struggle for funding. Both are self-funded, limiting their impact to the means of the graduate researchers and their collaborators. The researchers fear that their work won't reach enough people, simply due to their modest financial constraints. It is sad that their respective academic institutions, and our society, don't invest more in showcasing ground breaking, popular research output like this.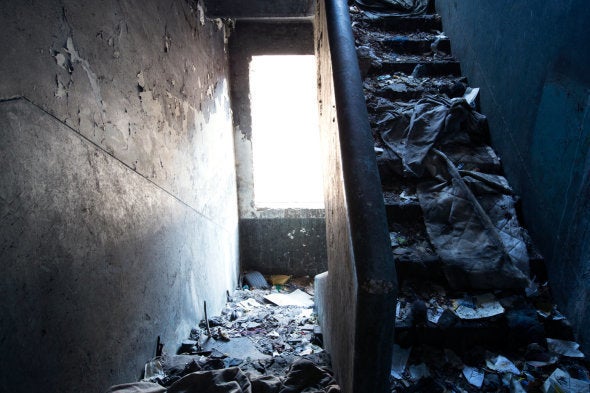 Surely there could be few better projects for the Universities of Cape Town and Johannesburg, and their respective drama and architecture departments, to invest in to encourage popular engagement with their subjects? It is commendable that both universities' departments are at least producing this work. Yet, it's sad that there isn't the leadership and funding to spot gems like these, and invest further, to give more people access to these ideas and experiences. Many more people have already been touched by this unusually relevant and accessible work than the tomes of unpublished theses and conference presentations university departments churn out.
Ironically, the professionalisation of universities, their growing obsession with measurable, narrow, traditional academic output, risks making them less accessible. Universities' output conforms increasingly to the prescribed requirements of inaccessible, professional academic journals, not the education of the public at large.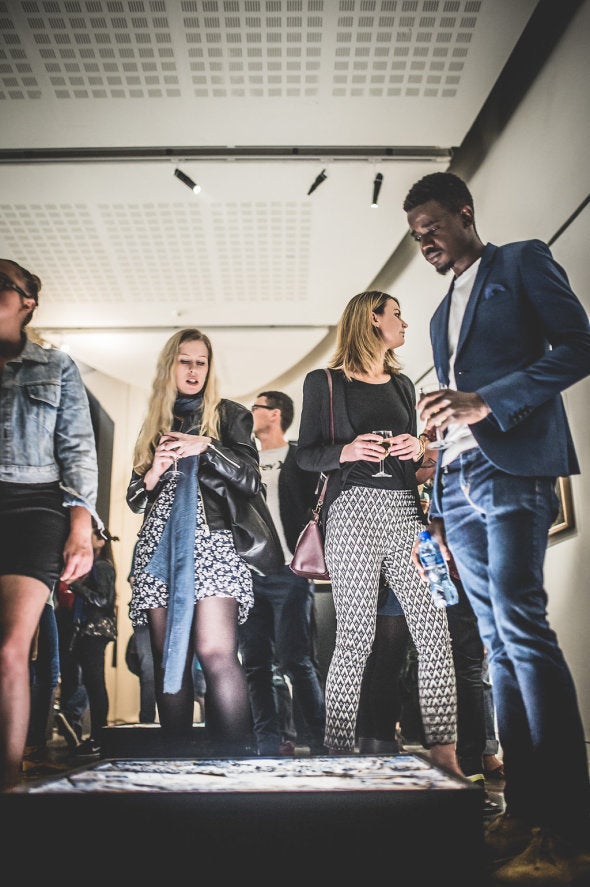 The word I've used to describe both works is immersive. This is a trend but it also functions to make the research accessible. Shouldn't all research be, first and foremost, accessible? Shouldn't our universities be accessible? Shouldn't education be accessible? Accessibility underpins equality. Yet our institutions are steeped in inaccessibility, financial exclusion, academic jargon, and so many, many other walls, which exclude.
The decolonise movement has gathered a lot of baggage and stigma over the last year. Its very name is academic, enigmatic. But like much in academia, a good idea is buried in there, albeit inaccessible to the public. Access to ideas, thought, debate, and ultimately education should be a right that universities and educators fight for, above all else.
Hariwe's The 'Dark' City exhibition runs until 14 January 2017 at Circa Art Gallery.
Unfortunately, Alex Halligey's Izithombe 2094 has finished its run. You can read a review here and learn more about her Bertrams Stories Project by following the link. The year long engagement of the Bertrams Stories Project and culminating play, Izithombe 2094, were generously enabled by grants from the Oppenheimer Memorial Trust and the African Centre for Cities, as well as a contribution from the National Arts Council. Alex is looking for new funding to allow the school workshops to continue. Please contact her here if you are able to help.