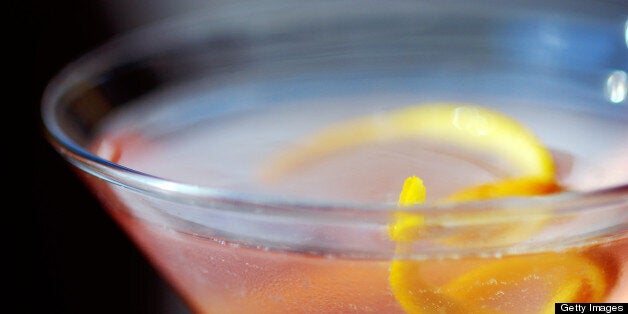 The US poet William Carlos Williams once wrote:
"It is summer, it is the solstice, the crowd is cheering, the crowd is laughing, in detail permanently, seriously without thought".
I can't think of a better quote that captures the spirit of summer and with the 21st June - Midsummer's day fast approaching our thoughts turn to which watering hole to quench our thirst? Ok, the English weather may not always beat down on us, but when it does make a welcome appearance where are the hot spots in London?
Here is a little round up of the smoky old town's best summer seclusions:
Best for: the exclusive roof top tipple
One of the most significant roof spaces in London, Radio at ME London is a bar you'll want to shout about from the rooftops. This bar officially opened on 1st March and on Saturdays is open till 3am. With trendy crowds sipping cocktails such as 'flower in the rain' (Grey Goose, Bombay Sapphire, Bacardi, Oro Cuervo Gold, Peach Liquer, lemon, frische) this is the current place to be seen. Radio will always have fond memories for us as we were lucky enough to use the space for an exclusive event for London Fashion Week, where we had to keep the likes of Victoria Beckham, Donatella Versace and Diane Von Furstenberg entertained. The view from this terrace may not be the highest, but in my opinion is one of the best.
Best for: the catch up where you want excellent food to compliment your cocktails
Aqua has always been a favourite of ours, so we are very excited for their new sister property to open its doors at the Shard. However, even though the new Aqua is amazing (we have already managed to grab a preview) the terrace space in both Aqua Kyoto and Aqua Nueva is an old time favourite. A perfect place to catch up with friends, sip your cocktails and nibble on sushi whilst overlooking the rooftops of Soho and Mayfair.
Best for: A drink in the City
Once upon a time all the 'hot spots' were to be found in the West end, but now the East end and the city have raised their game - quite literally in Sushisambas case. With views over the Gherkin and the Shard and the amazing Asian/Latin culinary the whole city has flocked to this restaurant since it opened its doors. Our only point of advice is not too have too many cocktails, the lift on the way down after a lengthy lunch proved to be little queasy!
Sanctum Soho - Roof Terrace
Best for: Party, Party, Party!
Sanctum is a boutique hotel with a rock and roll vibe, so their roof terrace which comes complete with a Jacuzzi is never going to be your destination for a quiet drink in the shade. In fact so many and so often is this roof terrace used by the locals of Soho that is it is now due to undergo a refurb so watch this space! However its sister club 'Embassy' has now introduced the Embassy Voodoo Vault which even though not outside it is carries a 'Mardi Gras' theme for those wishing to carry on the summer spirit when the weather refuses to play ball. Perfectly timed Voodoo Vault opens on the 21st June.
Rooftop pool at The Berkeley hotel
Best for: the exclusive rooftop swim
This rooftop makes you feel a million miles away from central London. With its Roman style pillars this rooftop pool is the most delightful place to dip to your toe on a summer's day. The décor reminds us of being on a Tuscan retreat and has us daydreaming of hot Italian men in loin clothes fanning us with oversized leafs and feeding us grapes. We can but dream!
London has other amazing rooftops and spaces such as the roof gardens in Kensington and, the terrace at Harrods and Vista at The Trafalgar square hotel but hey it's nearly the longest day of the year. You don't want to spend too much time reading this. You need to go out and join the cheering, laughing crowd of the summer.
Gillian Hoffman, Director of 19 Events