At the start of the year, my fiancé and I bought our first London flat together. (Cue round of applause.) We thought it was a lost cause. After proposing to me in September, the thought of saving, what £20k for a wedding ? plus £60k (AND THE REST) to move in our own London flat seemed an impossible cause. Not to mention I work as a freelancer in TV, which means my name on any mortgage means squat. Turns out, there is a secret, and I am going to share it all with you future home owners.
In September, our short film was in The Crystal Palace Film Festival. We were up for an award, so myself and the writer decided to head down to be there, to lose, as it turned out. (We lost to my mates film though, 'Superbob' - watch it. It's rather brilliant.) I'd been to Crystal Palace once before and fell inlove. My mate Emma had, a few months before, bought her first place in South Norwood. Like an awful friend, I hadn't yet visited, thinking i might need my passport renewed and a series of jabs to cross the river, so she suggested I go to hers before the event, as it was only a short uber away.
I instantly loved her flat. A 1.5 bedroom basement, that was light and airy and full of character. What I loved more though, was the price. For the past four years I had been living in Crouch End, where a garage goes for £150k. We never wanted a one bed, so would always be looking for the next area to 'hit' in London where we could get more for our money, and let me tell you this.
IT'S ONLY BLOODY SOUTH NORWOOD.
With a cute clock tower, a la N8, a small high street - that needs some love but if you can envision a gastro pub and a coffee house, it will be halfway there. Currently, there's a Tescos, Aldi, a gym, lots of parks surrounding, and only a 20 min walk to the Palace - it's a steal. SURE, there's currently too many barbers and kebab shops for ones need, but if you squint your eyes on a sunny day, it's really not a bad place to live.
We found a perfect two double bed garden flat, new kitchen, bathroom and the entire place just refurbed, a Victorian build, with a garden for just under £300k. Its got double glazing, wood flooring - the same flat in Crouch End would set us back £650k, probably.
What surprised me moving here, is that the locals don't brag about Norwood. The transport system is great. A fast train to London Bridge can take just 10 mins. You are on the Overground and as its South London, meaning there's plenty of bus routes.
Its a 10 minute drive to beautiful Beckenham or Croydon, which, according to every newspaper is on the up.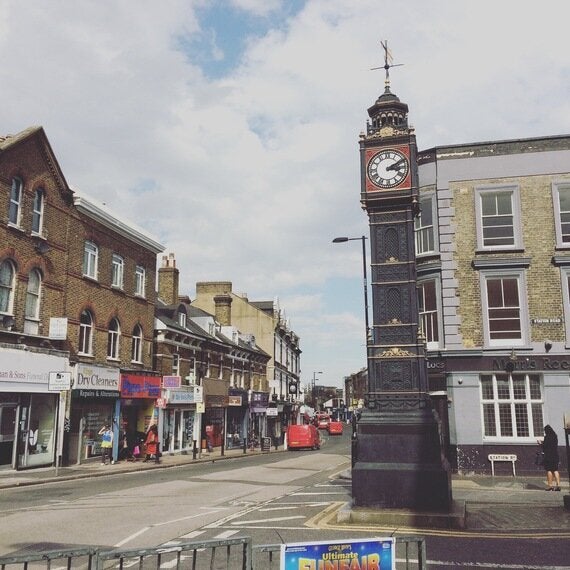 It's no Crouch End, but one day it really could be.
For months/ years before buying, Rightmove really was my porn. Everyday I would sit on it wondering how on earth we would buy our first piece of London. Watching the house market in North London go up and up and up. It turns out, the answer was South.
And if you are doubting me and that this is all a ploy to get you to move to South Norwood so the areas gets gentrified, the yummy mummys move in, in turn making our property go up in value, than, well, how very dare you...