When most people think of Berlin, it's of the city's legendary club scene, or its culture and history - not that it's a great place to take children. But it is, and exceptionally so. Here, The Good Hotel Guide lists five ways to make the most of a family visit to Berlin.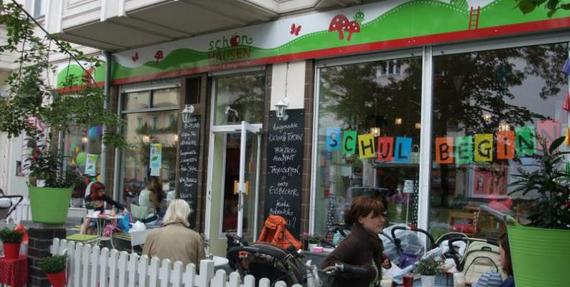 1. Stop off at a Kinder-Café
Berlin is dotted with these marvellous institutions, such as Kinder-Café Schönhausen (above) - stylish cafés offering great food and drinks and special menus, toys and play areas for kids. Check out this list of ten of the best here. They make great pit stops when the adults, as well as the kids, need a break.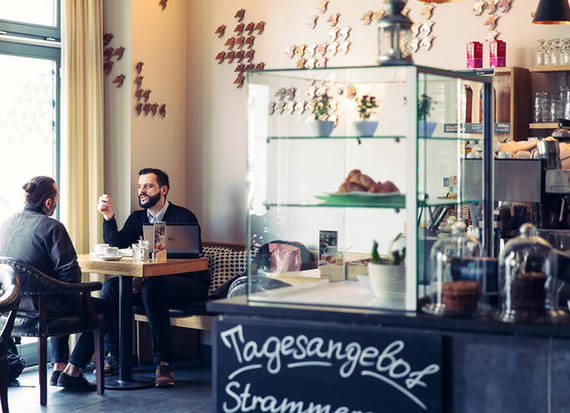 © Circus Hotel
2. Book a child-friendly hotel
All good hotels in Berlin have amenities for children, such as baby cots and high chairs. Some go even further, such as Circus Hotel - their cots are free of charge, and they rent out baby monitors so you can use the restaurant (above). What's more, kids under six eat free, which is perfect for parents of light or unpredictable eaters.
The hotel also arranges baby-sitting, and has partnered with a company that will provide all the baby gear you need, delivered to the hotel before your arrival - meaning you don't need to travel with ten tons of baggage. In addition, the hotel runs a number of self-catering apartments nearby, also at very reasonable rates.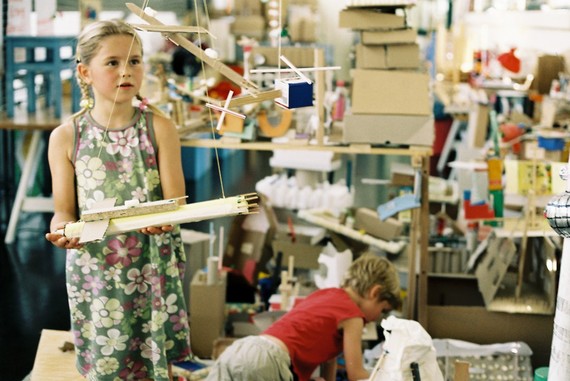 © Labyrinth Kindermuseum
3. Visit child-friendly museums
Highlights of the MACHMit! Museum for children are the climbing shelf, a hall of mirrors, and arts and crafts activities, ensuring plenty of entertainment for kids.
The Labyrinth Kindermuseum (above) has rotating interactive exhibitions, the purpose of which are to ensure learning through active participation and interaction - covering themes such as fairy tales, children's rights and different cultures.
Both adults and kids will love Berlin's Natural History Museum - the dinosaur exhibition is fantastic (and has the largest complete skeleton in the world), as are the natural evolution and space exhibits.
4. Go swimming
If you visit in summer, nothing beats going swimming. The Badeschiff is a floating swimming pool on top of a barge on the Spree River - making it a unique place to cool down. There's fake sand, a BBQ, and DJs playing music, but it does get crowded - best go to early with little ones, although if there's a queue speak to the doorman about skipping it.
Kinderbad Monbijou is an open-air pool in Monbijou Park in Mitte, and is perfect for younger kids - there are two pools, but one is shallow and designed for younger non-swimmers. There's a playground in the park, too.
Berlin also has a beach! OK, Strandbad Jungfernheide is really a lake, but it's cool and refreshing to swim in, and there are lawns and clean sand to lie on, lockers, showers, changing rooms and sunbeds... everything you need to have a great day out.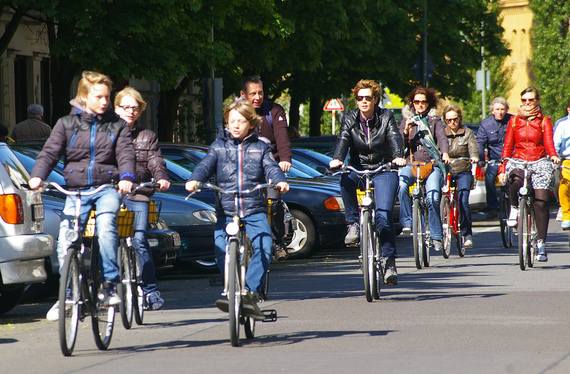 5. Go cycling
Berlin is extremely cycle-friendly, with no hills and extensive cycle paths. Fat Tire Bike Tours offers various guided excursions around the city, suitable for all ages and abilities. They stock various sizes of kids' bicycles, and younger kids can tag along on a bike attached to an adult's bike, go in a child seat, or be pulled along in a chariot trailer.
Tempelhofer Feld, on the site of the old airport, is a huge park perfect for safe cycling. For those going it alone, you can find a nifty cycle route planner here. Whichever way you do it, the kids will love cycling around the city.