Did you hear about the robber who stopped to take a bath? He wanted to make a clean getaway. It's not the best joke ever, but sometimes you can find that baths in hotels are a bit of a joke themselves.
There's nothing as disappointing as staying at a luxurious hotel, with a gorgeous bedroom, sumptuous decorations, fabulous facilities - but when you check the bathroom out the tub's as big as a bidet.
Of course, you can always take a shower but sometimes only a bath will do. Warm, lapping water, a liberal sprinkling of an aromatic oil or a bevy of bubbles brimming to the top, soft lighting - maybe even candles - and a glass of bubbly on the side... a bath is the perfect way to relax after a long day.
Baths have been going on for years. The earliest findings of baths date from the mid-2nd millennium BC, in a palace on the Greek island of Crete. These weren't like the baths of today though - they were public and more like today's spas than modern-day baths.
The word bath came originally from the Old English baeth, which meant immersing yourself in a liquid, whether it was water, milk or mud!
The beautiful English city of Bath gets its name from the Roman baths which grew up based around the hot spring waters - the only ones in the country. Nowadays, you can visit a spa for a Turkish bath, a Moroccan hammam experience or try out a steamy Scandinavian sauna and cold plunge pool.
So when you're booking a hotel, don't overlook the washroom facilities. You're splashing out for a break somewhere so you need to check that there's room for a splash or two in the bathroom!
Here are our top tubs in the UK - the best hotel baths we could find for you. We hope you enjoy them.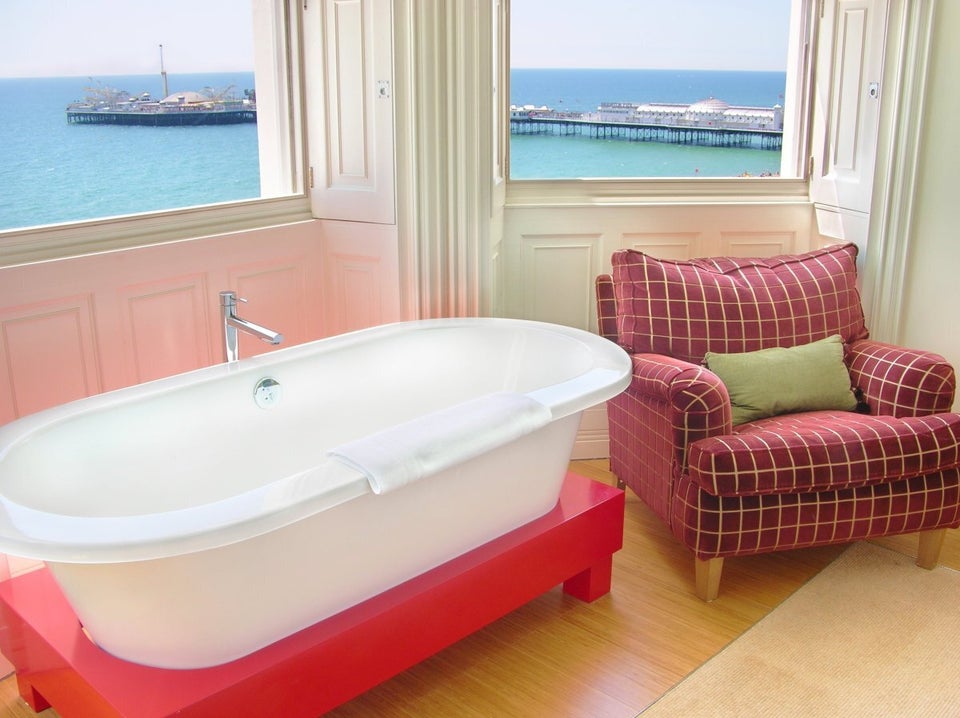 Hotel baths you'll want to dive into