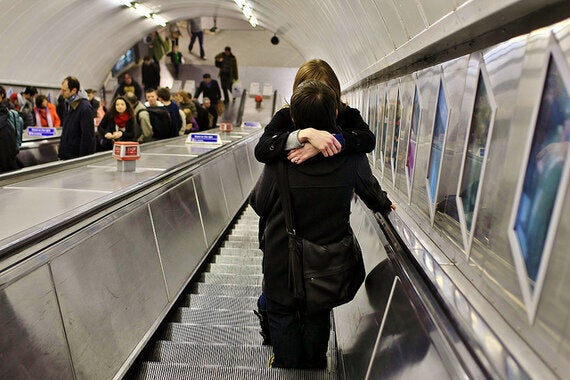 When you think of romance, you might picture Paris, imagine Istanbul or visualise Venice, but banish those thoughts and think again! London is full of fantastic experiences where love can blossom or be rekindled.
London has heaps of history, a bucketload of charm, photo opportunities by the dozen and so much romance to offer that you could echo Samuel Johnson's famous quote: "When a man is tired of London, he is tired of life."
London is also lucky to have some of the most romantic restaurants in the world, most romantic hotels in the world and the most romantic attractions in the world. Here are three ideas for how to get the most out of a romantic hotel break in England's capital city.
1. The dizzy heights of love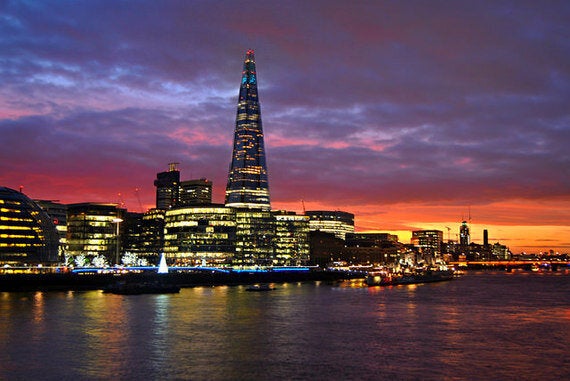 Paris may have the Eiffel Tower, but London has some amazing aerial attractions. A lift swiftly takes you up 68 floors to the viewing gallery at The Shard At almost twice the height of any other viewing platform in the capital, it offers visitors unparalleled 360-degree views for up to 40m. Enjoy a glass of champagne as you take in London's historic panorama. Match the experience with fine dining at one of the Shard's restaurants so you can continue enjoying the view - and gazing into each other's eyes - over some delicious fare.
• Book early in advance to ensure you get the time slot you're after - watching a soft sunset over the capital followed by dinner with the lights of London twinkling around you is an unforgettable experience.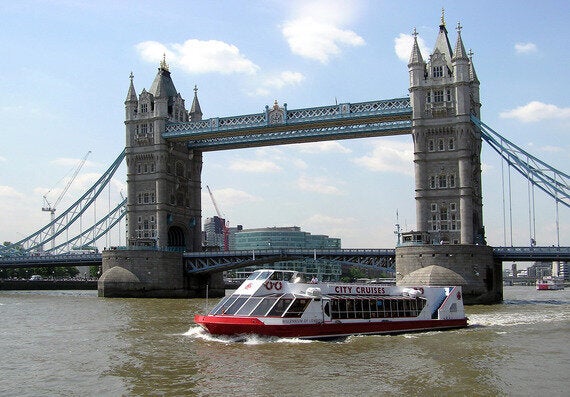 The Thames is not as grey and industrial as depicted in Charles Dickens' tales - now it's a vibrant river, with colourful attractions along the banks interspersed with historic buildings and monuments! Hop on a boat and enjoy a leisurely cruise away from the crowds and with your beloved next to you. Choose from hop-on/hop-off services, themed cruises, dining experiences and sightseeing tours with commentaries. Most trips take in the iconic London buildings - the Tower of London, London Eye and Houses of Parliament - which provide a romantic backdrop for whispering sweet nothings.
• London weather isn't the most reliable so when you've planned your trip and bought your tickets, put an extra jumper or blanket into your bag to make sure your romantic voyage is nice and cosy. An umbrella is mandatory in London too so invest in a good one, with room for two.
3. My love is like a red, red rose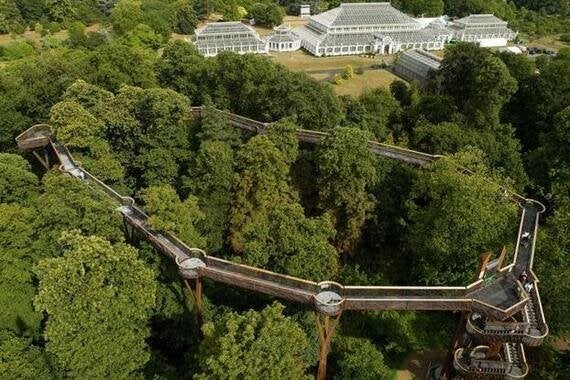 Why give one rose when you can take your better half to see some of the world's rarest and most beautiful flowers and plants at Kew Gardens? Whatever time of year you choose to visit - there's something to do, as there are more than 100 world-class attractions - from iconic buildings and glasshouses, to inspirational gardens and landscapes. Stroll through the formal gardens hand in hand, steal a kiss in the arboretum and make some memories for the future.
• Take your love to the next level by trying out the treetop walkway . The 18-metre high, 200-metre walkway takes you through a path of lime, sweet chestnut and oak trees and up-close to the beauty of nature as you get close to your heart's desire.