When you think of visiting London you might imagine high-rise buildings like The Shard and The Gherkin, shopping areas like Oxford Street and Westfield or busy tourist attractions like The Tower of London or Buckingham Palace. But think again - London has a surprising amount of green space and some fantastic parks to discover.
Whether you're staying at a hotel in London on business, a family trip or even on a honeymoon, here's our pick of five parks to explore. From cycling to outdoor theatre, deer and wildlife spotting to simply enjoying a picnic - these areas are the perfect antithesis to life in the city - and of course, they are all free to visit.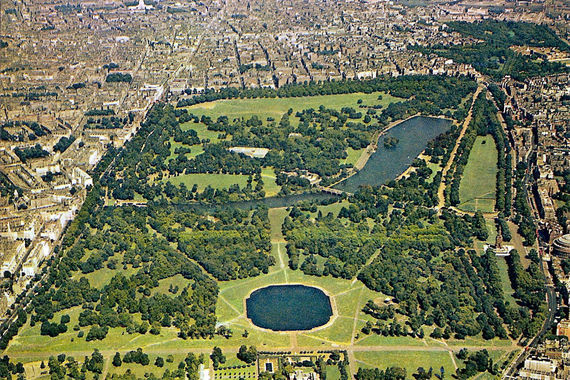 ©Leonard Bentley
Hyde Park is huge, covering more than 350 acres with more than 4,000 trees, a lake, rose gardens and a meadow. It has some notable landmarks - the Diana, Princess of Wales Memorial Fountain is located in the park and Speaker's Corner, a traditional site for public speeches and debates since the mid-1800s, is on its north-east edge.
If you're lucky you might witness a Royal Gun Salute which marks royal occasions when rounds will be fired ceremoniously.
The park also offers various recreational activities including open water swimming, boating, cycling, tennis and horse riding.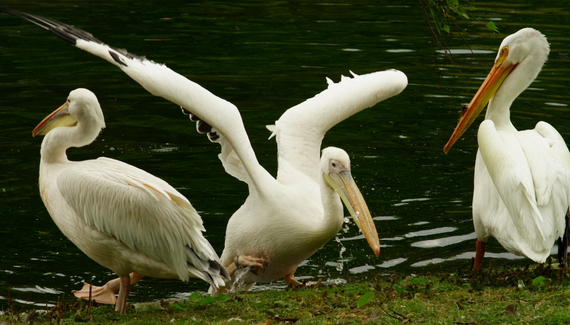 Right in the centre of London, St James's Park is the oldest of the capital's eight royal parks. The 58-acre park is linked with many colourful and historic royal and political occasions as it's right next to the Mall where ceremonial parades take place. King Charles II ordered the park thoroughfare to be built in 1660 and it has seen many historic Royal processions including coronations, state openings of Parliament and state visits.
The park also contains Horse Guards Parade - the ceremonial parade ground where the Trooping of the Colour takes place on the Queen's official birthday in June. You can also watch the changing of the Guards here.
The park has plenty of water birds, owls, woodpeckers and bats living near Duck Island and there are also four pelicans which you can see being fed daily at 2.30pm. These unusual, sociable birds were first introduced into the park in 1664 as a gift from the Russian Ambassador.
If everything gets too much, then, from March to October, you can hire a deck chair and, weather permitting, get some serious relaxation done.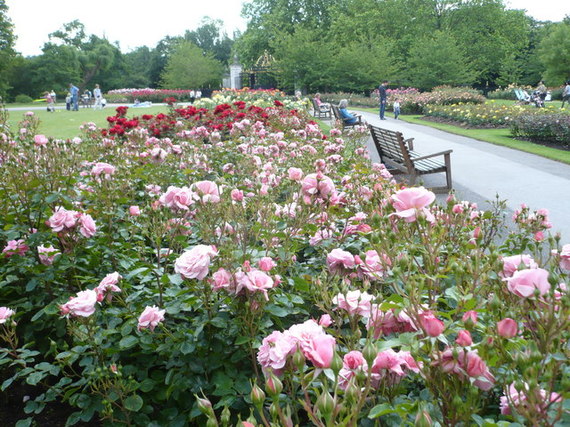 An open-air theatre, London Zoo, a boating lake and stunning gardens - The Regent's Park has plenty to choose from. The 410-acre park was designed by John Nash in 1811 and is the largest outdoor sports area in London with places to play football, rugby, and cricket.
Flower lovers should take a peek at Queen Mary's Gardens which features more than 12,000 roses of 400 varieties. Or take your chance with the British weather and visit the park's open air theatre where top shows are performed completely without cover, creating a unique experience.
Also in the park is London Zoo which, dating back to 1828, is the world's oldest scientific zoo, and houses 806 species of animals, from gorillas to sloths.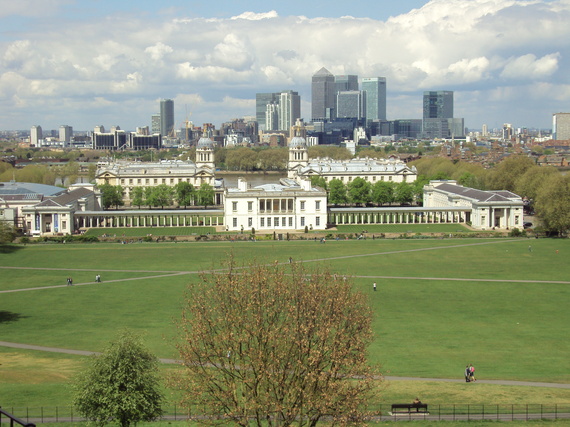 Great for a relaxing stroll, Greenwich Park offers panoramic views of Central London and the River Thames. Dating back to Roman times, nowadays in the 183-acre park you might spot a small herd of deer. There are paths leading to special viewpoints from which you can enjoy watching the herd of 16 fallow deer and 14 red deer.
The park hosts the Prime Meridian Line where you can stand at Longitude Zero and feel your place on the Earth's surface as everything is measured in terms of its relation east or west from here! The park is part of Greenwich World Heritage Site and also has the old Royal Observatory. If you have more energy then there's a children's playground for young visitors and areas for tennis and cricket.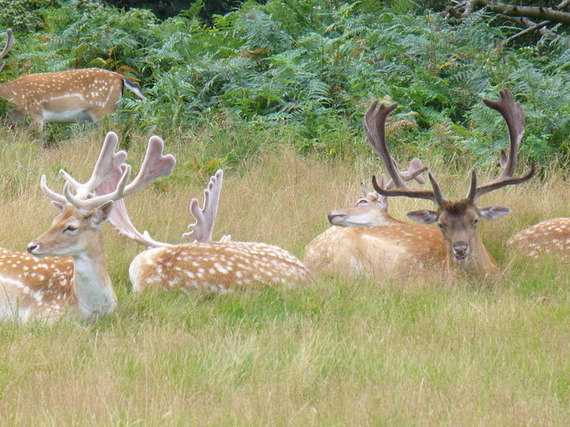 Richmond Park is the largest park in London, covering 2,500 acres, and is famous for being home to about 650 spectacular red and fallow deer. The beautiful park is a site of both national and international importance for wildlife conservation. More than 144 species of bird have been seen there - as well as it being home to animals you might not spot during a visit such as foxes, voles and bats.
This park is great for bringing a picnic and a book to laze away the afternoon among the butterflies and historic oaks - or take advantage of the many activities available: golf, fishing, horse-riding, or cycling along the designated paths.
Also visit the Isabella Plantation, an organic woodland garden, full of exotic plants and designed to be interesting all year round.